First of all a warning. If you see comments promising you $HIVE for voting on the Leofinance witness, do not click on the link! If you enter your owner key there you will lose your account and any funds you hold. The only time you should need your owner/master key is to change your keys. Many people have had this happen, so please spread the word.
The News
Another turbulent week in crypto. $HIVE is back under 30c and 260th place on @coingecko despite us getting through another hardfork with no interruption in service and some nice new features.
Witness time
I was discussing witnesses with @dickturpin and had a look into what you need to be one. It seems you need a reasonably beefy PC, but nothing too excessive. I have seen people say the energy requirements are not too high and it seems you can run one on a domestic broadband connection. I found a post by @shmoogleosukami with his rig that may be over-specced for the job, but it looks great. I will borrow his picture here and he will get a share of the post rewards.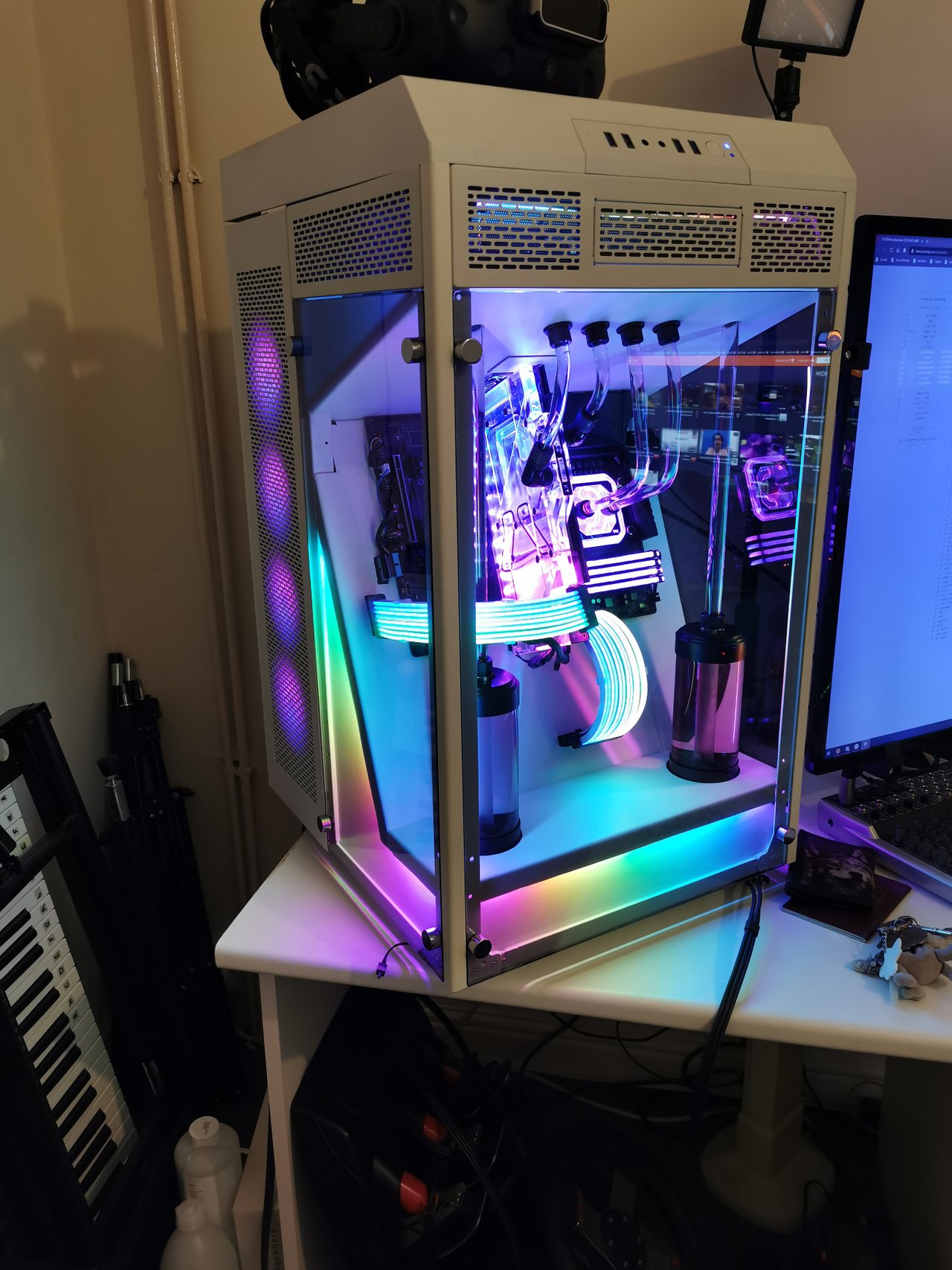 If I had the hardware available I would be very tempted to join in.
I would hope people are using their witness votes. Support those who you think do good for the platform. The top twenty do not change much, but it is up to the community to decide who gets there. They will get most of the rewards with others having to share the rest. Most witnesses will be running their systems at a loss, but they still want to support the platform.
Some who rank fairly highly are inactive and a fair few are not updating their price feed. You should check your votes periodically. I believe the latest hardfork has a change so that the votes of inactive users will stop having an effect after a while.

The witnesses really do matter. We elect them to have a say in the future of Hive.
Followings
Here are my selections for this week. Please add your own in the comments or a #FollowFriday post.
The Doghouse
Well obviously the phishing crooks belong in here. They are using accounts they take over to spread their dodgy links. We can expect them to vary the messages over time, so watch out for any offers that seem too good to be true. It is very rare for people to give money away and it is considered bad form for a witness to buy votes like that. You should never give your keys to a site you do not trust. Most sites should use Keychain or Hivesigner which do not expose your keys. Your security is your own responsibility.
The End
I have no idea how the next week will pan out. I will keep on promoting Hive to anyone who will listen. People participate in the weekly #HiveChat on Twitter every Tuesday. That can get us some extra attention. If you recruit anyone then let us know and I want to hear about any new Brits to add to my monthly #BritList.
Stay well, stay safe and have fun.