I'm not the only one who likes snacks, but AL also likes snacks. For AL, snacks mean a lot, not just feed him. At first, I thought AL didn't need this kind of thing. After hearing some more experienced people at the pet shop, I finally gave AL the snack he liked.
---
---
---
REWARDS AND THE NUMBER ONE MOTIVATION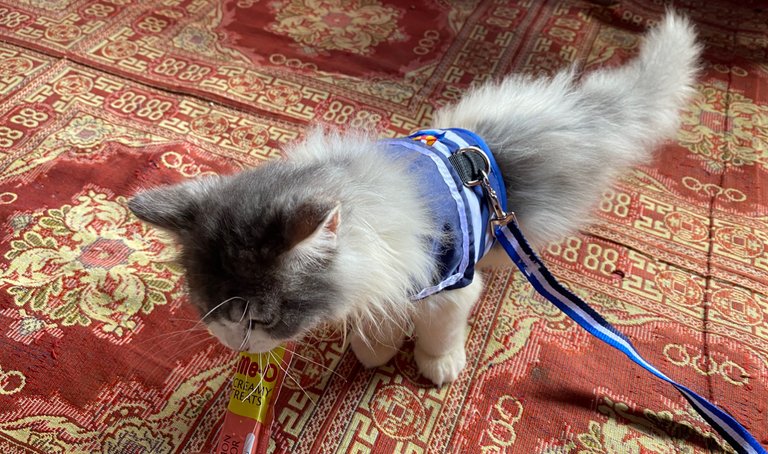 I often ask AL to do something, to be exact pose nice for a photoshoot. It wasn't easy for AL because obviously, AL didn't care about that. AL-only cares about sleeping, eating, and pooping, and well, making us happy.
So I gave snacks as a reward for AL after I took AL's time from his sleep. Lol.
Besides that, to be honest, I really feel helped by these snacks. It makes it easier for me to get the AL to do something.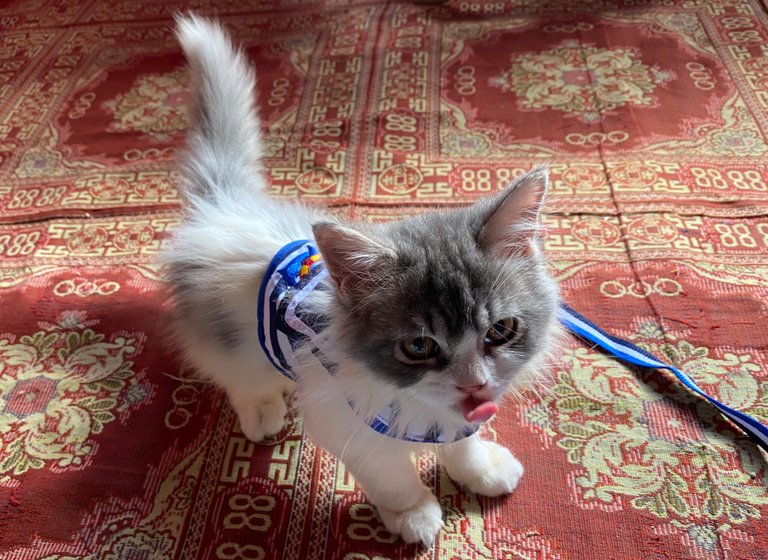 Snacks are the number one motivation in the world for AL to move to do something he doesn't want!
---
For example, when AL was just learning to use the Cat Harness Vest. AL could not walk at all or did not want to learn to walk with the vest.
Then AL got excited and wanted to walk in the harness vest when he saw me holding a snack! Look at what happens to the AL expression. He looked gloomy and uninspired when I then held back from giving him a snack.
---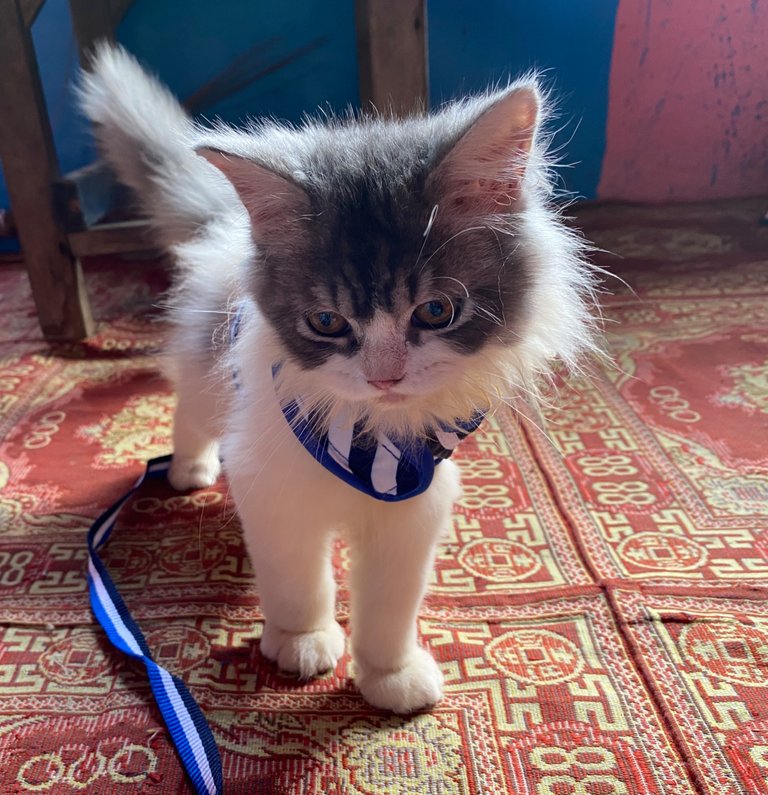 AL didn't want to walk before he got the snack.
---
---
---
Finally, AL got his snack and he was so excited! He really liked the snack.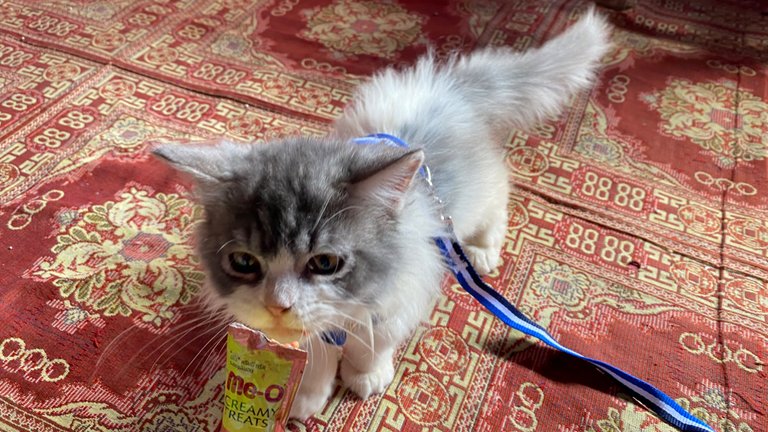 ---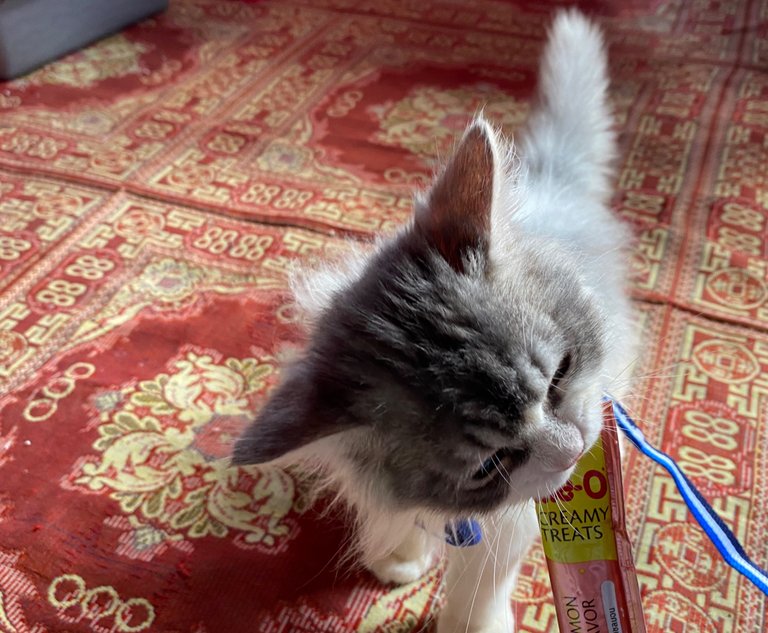 ---
---
---
MEO CREAMY TREATS
This is AL's favorite snack brand. Several times I have tried other brands, but AL is not very appetizing when eating this type of snack from another brand.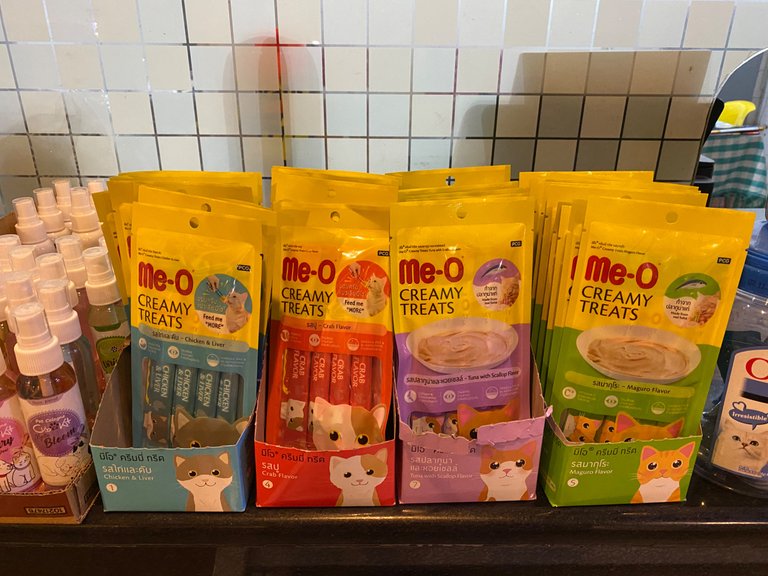 Snacks with a creamy texture are a brand from Thailand. The price is affordable and we can easily find it in pet shops or online stores.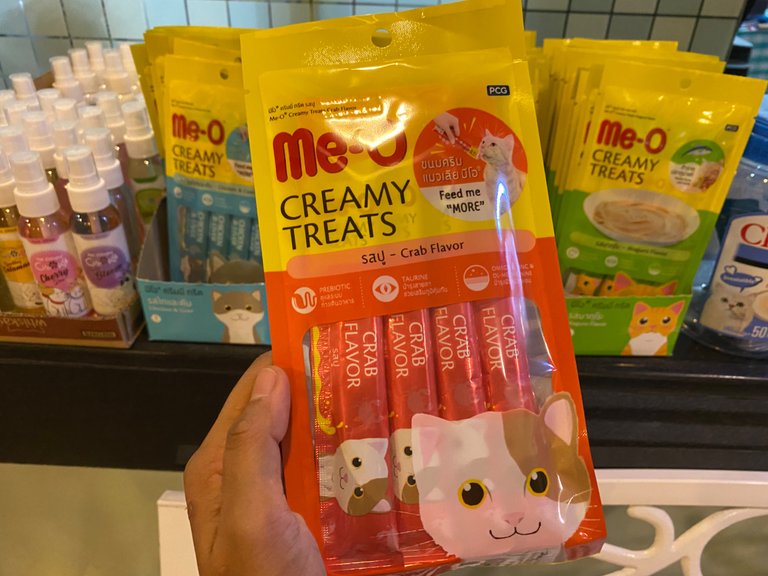 MEO CREAMY TREATS has many flavors. Available for kittens and adult cats.
AL has enjoyed two flavors so far. Crab flavor and salmon flavor. AL's favorite is the salmon-flavored variant.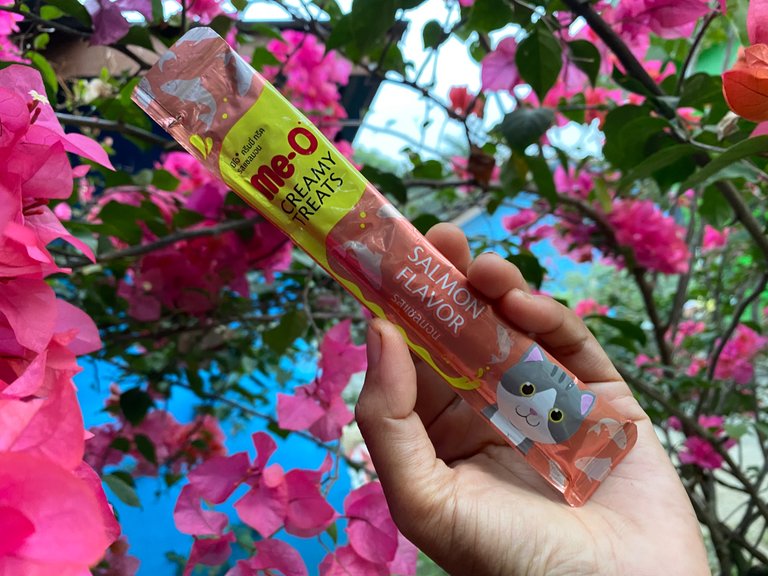 ---
PRICE PER PACK is IDR 25K or USD 1,8. Contains 4 sachets of creamy treats.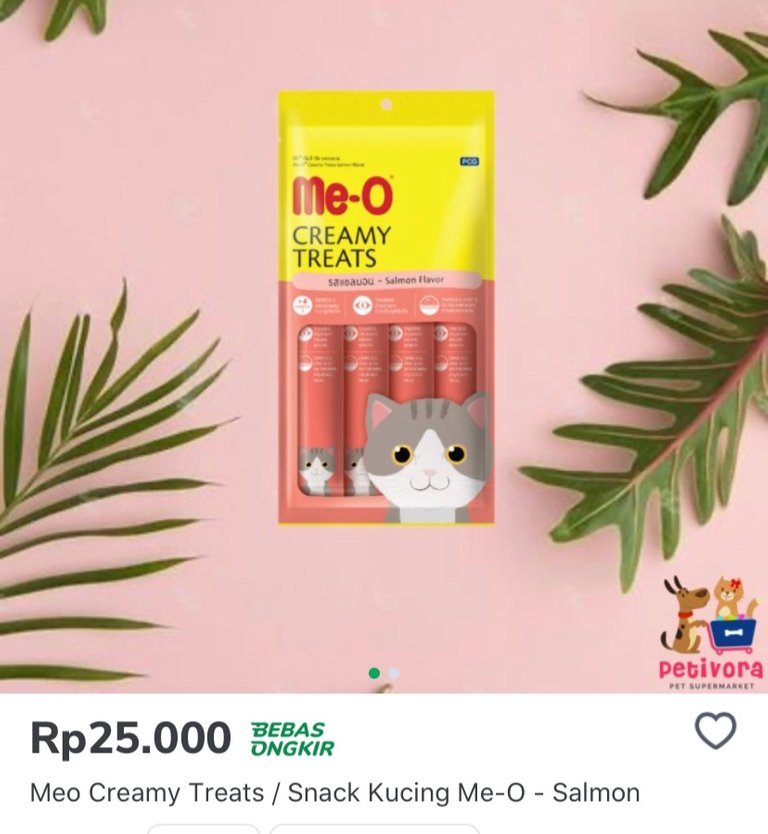 ---
---
---
CREAMY TREATS TO ELIMINATE BODRESS
For everyday food, it is eating solid textured foods. So these creamy snacks can provide a variety of flavors and textures for cats.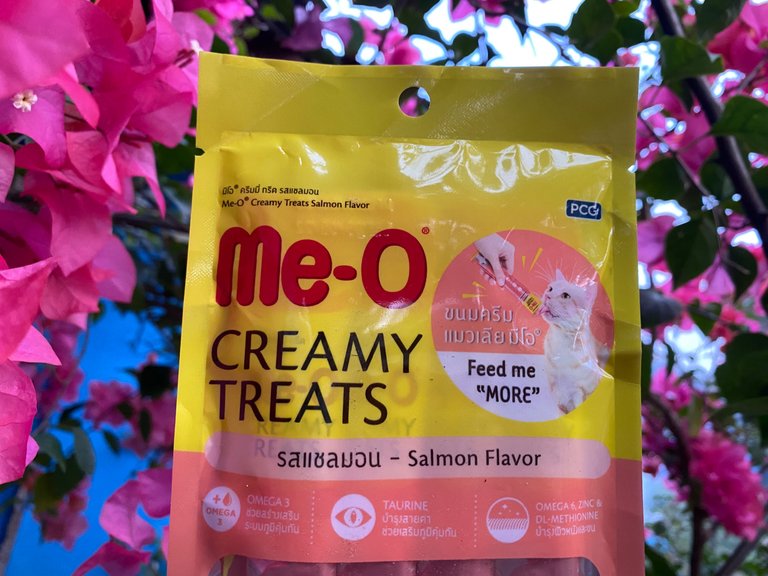 Granted, I don't give it to the AL every day. Only on certain days when AL has a lot of activity and play.
I hope AL will be happy with the fairly simple treats. I want AL to be happy and it will give me good vibes when I play with him.
Yummy, yummy, yummy!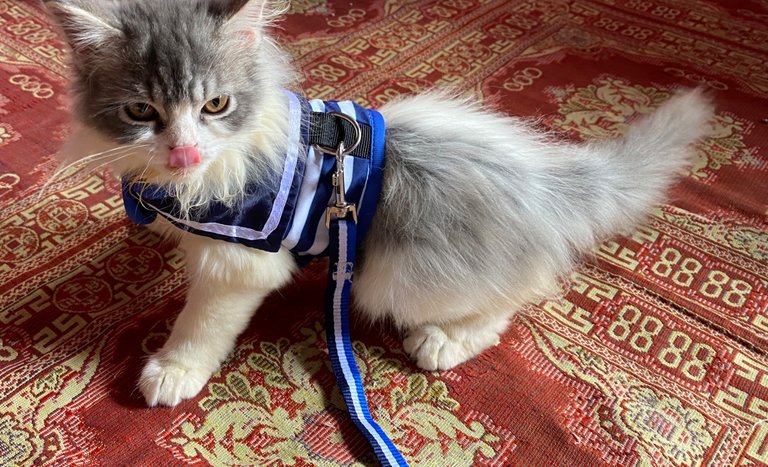 ---
---
---
Thank you for reading my blog and reblog if you want my blog this time worthy of reading by others.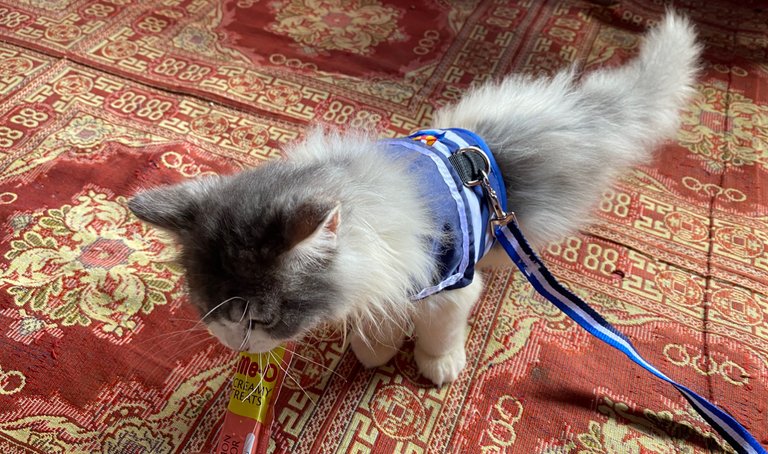 All pictures were taken with iPhone 11.
---
---
---
Best Regards,
Anggrek Lestari
---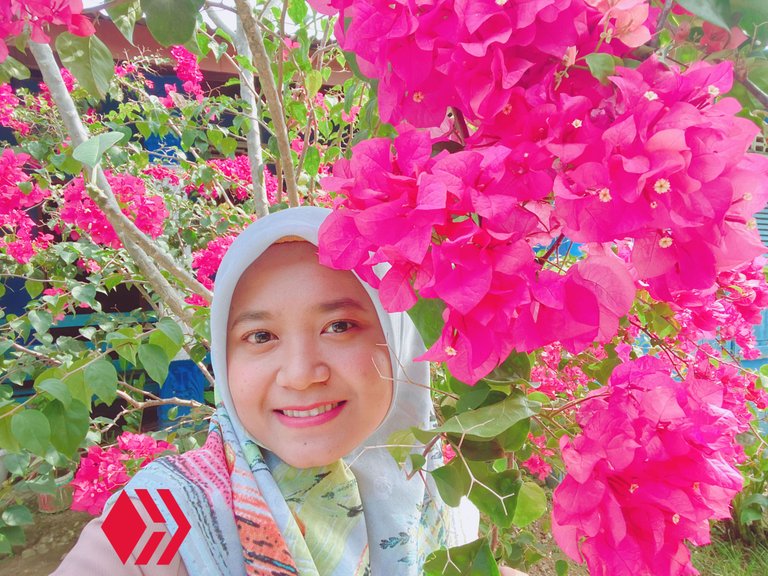 Who is Anggrek Lestari?
Anggrek Lestari is an Indonesian fiction writer who has published two major books. Now She is a full-time content creator. She has a goal to share food content that makes others happy and can get inspiration for foods that are easy to make and contain elements of health.
Make sure you follow her blog as well for some interesting discussions about life other than food.
If you need a copywriter for your projects, Anggrek Lestari will be ready to help you.
Contact Person: authoranggreklestari@gmail.com
Discord: anggreklestari#3009