Hi friends!
Today we'll consider another universal tool that work both in conjunction with Photoshop, and as separate independent programs.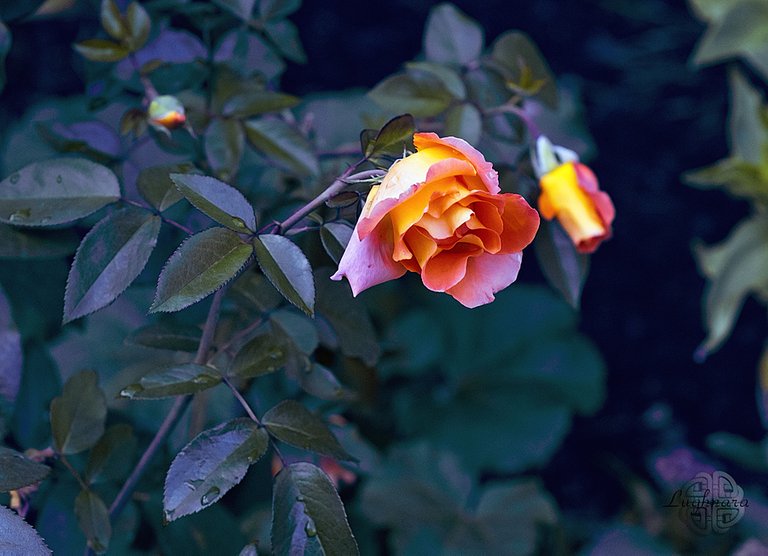 For example, a plugin from Topaz called ReStyle.
(the plugin is paid; you can download the 30-day trial version on the official website
In Photoshop, it opens from the Filters menu)
If we open a photo in it, then the appearance will be like this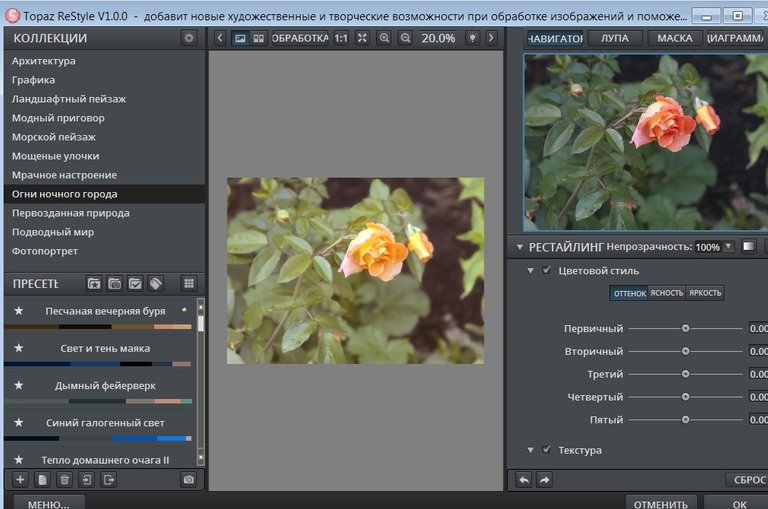 In the upper left corner, there is a list of ready-made collections for toning / color correction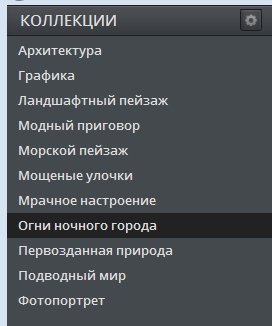 The settings are very convenient.
At the top, several buttons allow you to catalog your favorite presets to your liking - create favorites, label differently and add individual labels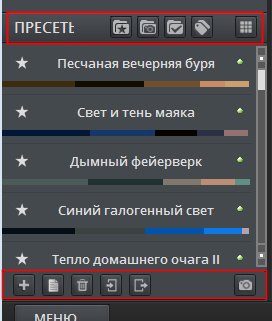 And below is the ability to create new presets for a set of color correction, save them, delete, import or export, and even make a screen of the specified settings and also save them as a separate preset.
For the customization options I liked, I created my own collection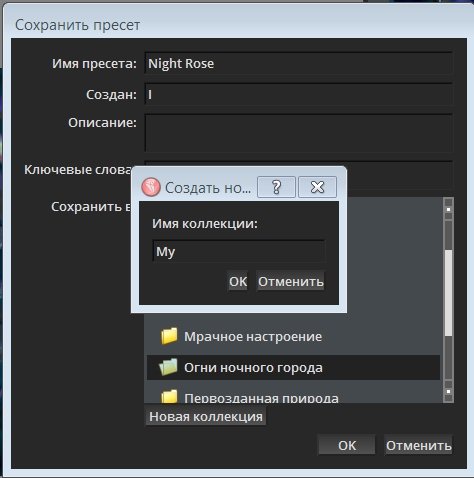 You can create your own curious creative projects.
So let's take a closer look at how it works.
Choose a photo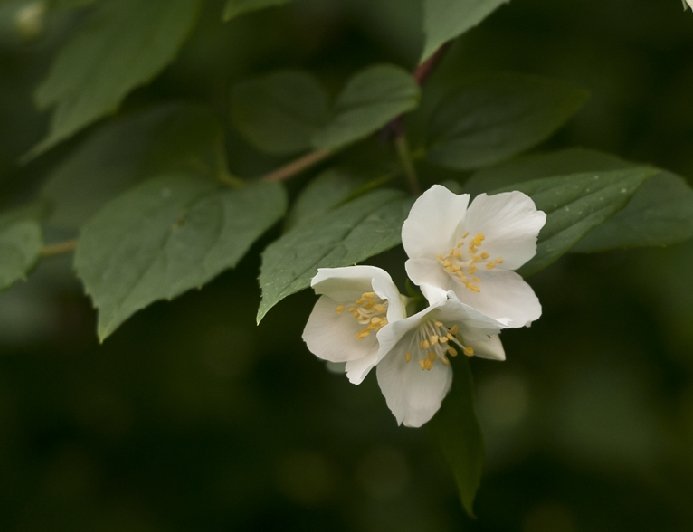 and open it in Topaz ReStyle
Let's choose the collection "Lights of the night city", and from it a preset with a funny name "Light and shadow of a lighthouse"
As you can see, when you hover the mouse cursor over the name of the preset, a preview appears on the right with our photo showing how it will look with the selected processing option.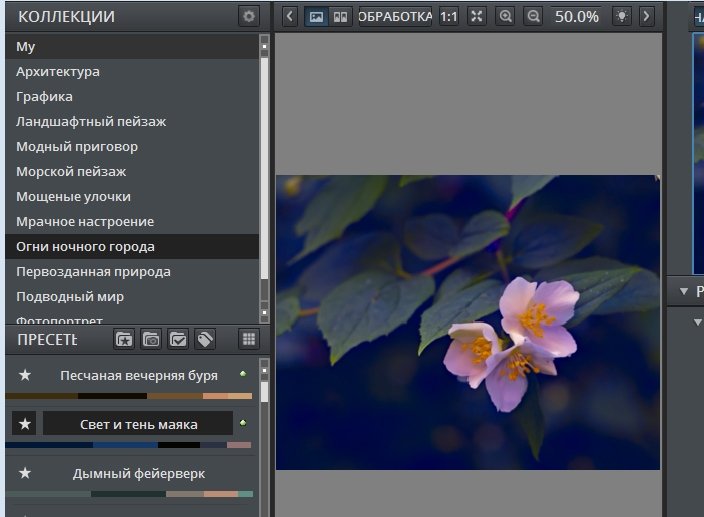 In case we don't like the preset color scheme, we can make our own adjustments to it.
The buttons at the bottom of the panel will help you undo a few wrong actions (arrows) or completely reset the settings to the original ones.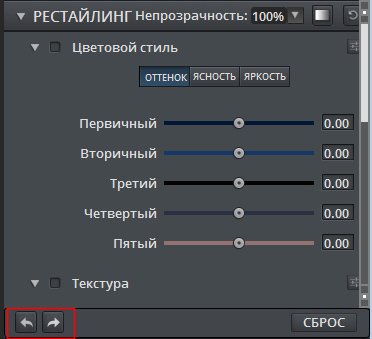 Let's try changing the tone of individual color values.
I wanted to make the flowers less saturated and fit them into the environment by shades.
Hue value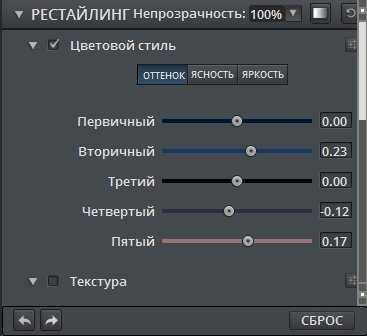 Saturation value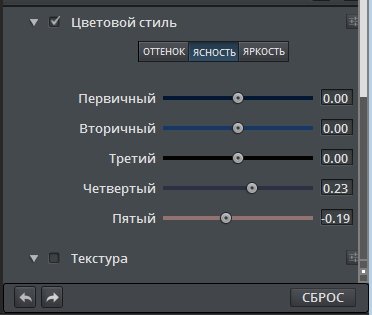 Brightness value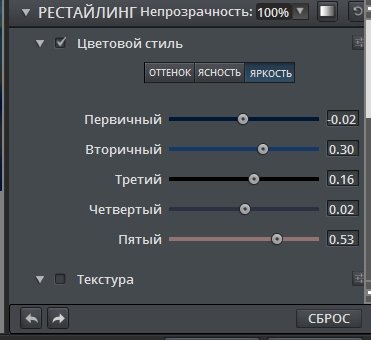 I think it turned out to be a very effective look!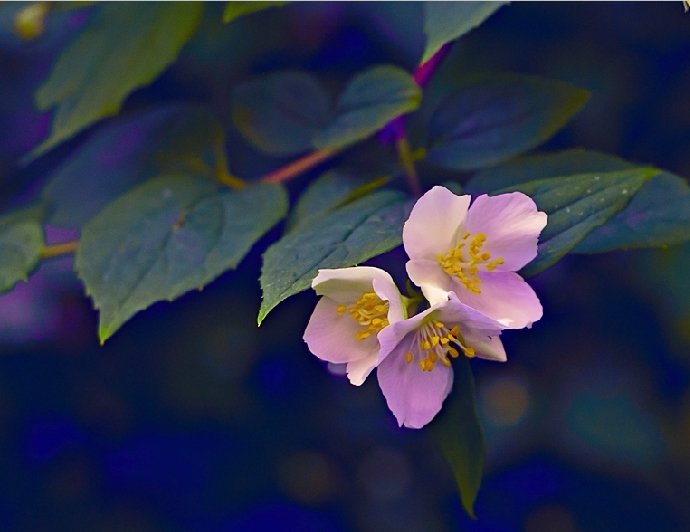 This image was processed in the same way - using the color sliders, I selected the color of the petals.
Before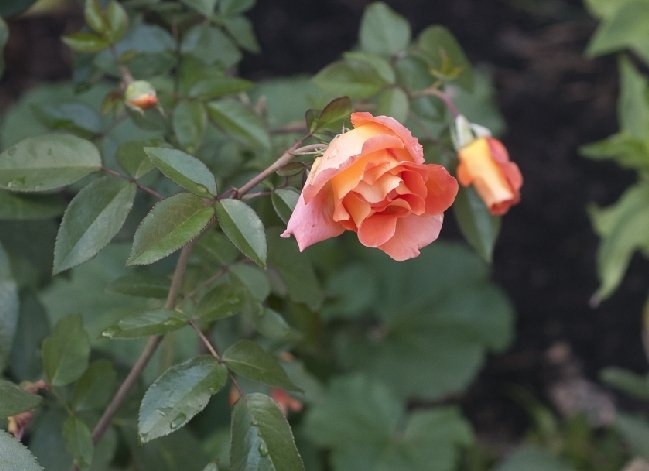 After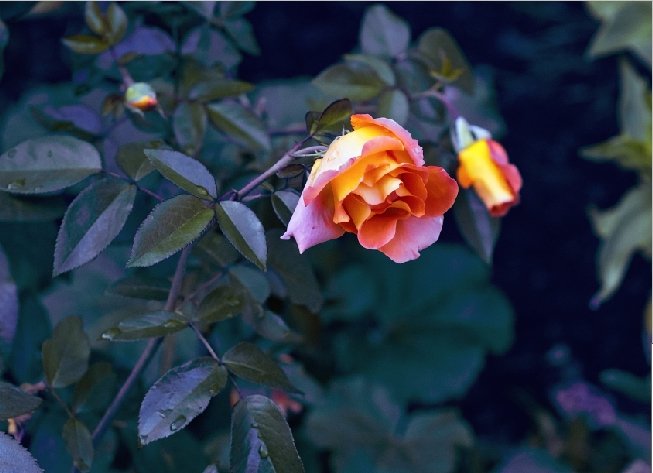 In the next tutorial I will talk about other functions of ReStyle plugin...
Thanks to visit, read and upvote!
Have a nice and creative day!
Regards!