¡Oh, Denver..! Una de las ciudades del medio oeste norteamericano más linda, según quienes la han visitado. Está dentro de mi lista de pendientes y créanme cuando les digo que algún día la visitaré. Mi esposa estuvo allí hace tiempo por cuestiones de trabajo y me habló maravillas. Los pocos amigos míos que han ido me dicen cosas extraordinarias de ella. Así que teniendo eso como telón de fondo, no podía dejar pasar por alto lo que sucedió en Coors Field, la sede de los Rockies de Colorado, en el juego de las estrellas.
Oh, Denver! One of the most beautiful Midwestern cities, according to those who have visited it. It is on my bucket list and believes me when I tell you that someday I will visit it. My wife was there some time ago for work and she told me wonderful things about it. The few friends of mine who have been there telling me extraordinary things about it. So with that as a backdrop, I couldn't pass up what happened at Coors Field, the home of the Colorado Rockies, at the All-Star Game.
      Pero ésta no es una publicación para ensalzar a Shohei Ohtani, quien merecidamente se llevó las luces, por ser el primer pelotero en la historia al afrontar dos roles en el line-up de la Americana: bateador y pitcher. Tampoco para detallar las vicisitudes del juego donde la Americana se impuso a la Nacional por octava vez consecutiva, extendiendo su racha y dominio sobre el viejo circuito cinco carreras por dos. No. Se trata del cuarto inning de ese partido, donde Germán Márquez demostró porqué es el consentido del pitcheo en Colorado.
But this is not a publication to praise Shohei Ohtani, who deservedly took the spotlight for being the first player in history to play two roles in the American line-up: batter and pitcher. Nor to detail the vicissitudes of the game where the Americans beat the Nationals for the eighth consecutive time, extending their streak and dominance over the old circuit five runs by two. No, it is about the fourth inning of that game, where Germán Márquez showed why he is the darling of Colorado pitching.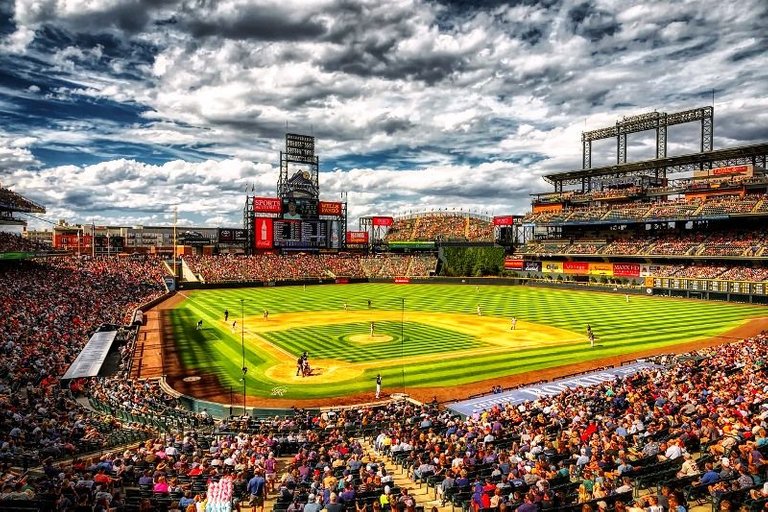 Source

      Antes de abordar el retrato de lo sucedido, también quiero colocar al lector en contexto. El día Lunes en la noche, tuvo lugar el jonrón derby donde 8 toleteros participaron por la gloria. Dentro de la nómina de la Americana se encontraba un venezolano: Salvador "Savy" Pérez y el tipo no pasó a la segunda ronda, pero hizo un papel más que decoroso porque rompió el récord para connacionales, de la mayor cantidad de estacazos fuera del estadio con 28. El récord anterior estaba en manos de Ronald Acuña Jr. con 25.
Before addressing the portrait of what happened, I also want to put the reader in context. On Monday night, the home run derby took place where 8 hitters participated for glory. Among the American team's roster was a Venezuelan: Salvador "Savy" Perez and the guy did not make it to the second round, but he did a more than a decent job because he broke the record for Venezuelans for the most hits out of the stadium with 28. The previous record was held by Ronald Acuña Jr. with 25.
      Ya en contexto; Germán Márquez fue llamado a lanzar en el cuarto episodio, cuando la Americana ya se había ido arriba por dos carreras y el deber del chico era mantener el juego cerrado para el equipo de la Nacional. Primer bateador. Al primer lanzamiento, Rafael Devers hace swing a una "cutter" de 95 MPH y le sale un rolling débil al cuadro, un out fácil. Segundo bateador. En cuenta de tres y dos, Marcus Semien abanica otra "cutter" a 97 MPH y batea un rolling por tercera muy manso. Otro out fácil. Conste algo, éstos dos tipos se habían embasado en el primer turno por hit y Germán los "enfrió"
Now in context; Germán Márquez was called to pitch in the fourth episode when the American team had already gone up by two runs and the boy's duty was to keep the game closed for the National team. First batter. On the first pitch, Rafael Devers swings at a 95 MPH cutter and gets a weak roll to the box, an easy out. Second batter. On a count of three and two, Marcus Semien swings at another 97 MPH cutter and hits a very tame rolling ball to third. Another easy out. For the record, these two guys had gotten on base in the first at-bat and German "cooled them off".
      Tercer bateador. Enfrentamiento fratricida entre compatriotas, Salvador Pérez llega a la caja de bateo con el background del día anterior, pero habiendo fallado en el turno previo. En cuenta de dos malas y dos buenas, retan a "Savy" con una recta de 85 millas que fue subiendo y el de Kansas City abanica aparatosamente con un swing de gradas. Strike tres y ponchado para cerrar el inning sin daños en una impecable actuación.
Third batter. A fratricidal confrontation between compatriots, Salvador Perez arrives at the batter's box with the background of the previous day but having failed in the previous at-bat. On a count of two bad and two good, German challenged "Savy" with an 85-mile straight that went up and the Kansas City man fanned hard with a grandstand swing. Strike three and strike out to close the inning without damage in an impeccable performance.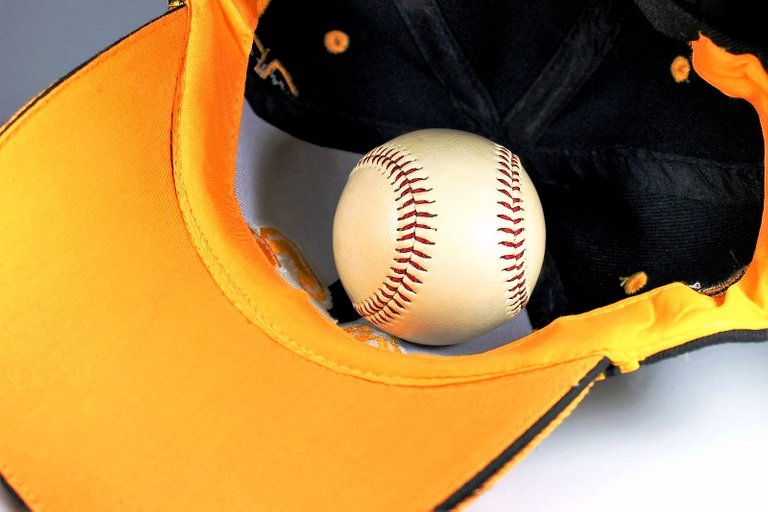 Source

      El corolario del enfrentamiento fue ambos jugadores sonriendo a más no poder, con "Savy" diciéndole cosas a Germán, a quien por vez primera veo sonreir en una cámara. Y como no. La estruendosa ovación que le otorgó el público de Denver al muchacho de casa, fue una de los momentos más emotivos que ha debido atesorar Germán en toda su carrera. Imagino que es en esos instantes cuando tiene sentido tanto sacrificio en la carrera de un big-leaguer.
The corollary of the confrontation was both players smiling like crazy, with "Savy" saying things to Germán, who for the first time I see smiling on camera. And of course. The thunderous ovation given to the homeboy by the Denver crowd was one of the most emotional moments German must have treasured in his entire career. I imagine that it is in those moments when so much sacrifice makes sense in the career of a big-leaguer.
      ¿Estará listo Germán para irse de Denver? ¿Querrán los Rockies salir de un pitcher que le entrega garantías en cada salida? ¿Cuáles equipos estarán detrás del venezolano? Lo ignoramos. Lo que sí podemos asegurar es que nada en este planeta, impedirá que Germán vista una nueva camisa, si sigue mostrando esa regularidad que trae. Y el brillo de su estrella sobre Denver, le ha asegurado una nueva oportunidad de mudanza sin proponérselo. Así de lindo debe ser Denver.
Will German be ready to leave Denver? Will the Rockies want to get rid of a pitcher who gives them guarantees in every start? Which teams will be after the Venezuelan? We don't know. What we can be sure of is that nothing on this planet will prevent German from wearing a new jersey, if he continues to show the consistency he brings. And the brightness of his star over Denver has assured him a new opportunity to move without trying to do so. That's how nice Denver must be.
P.S. English is not my native language, apologize for that.
I used a web translator for english text (DeepL)