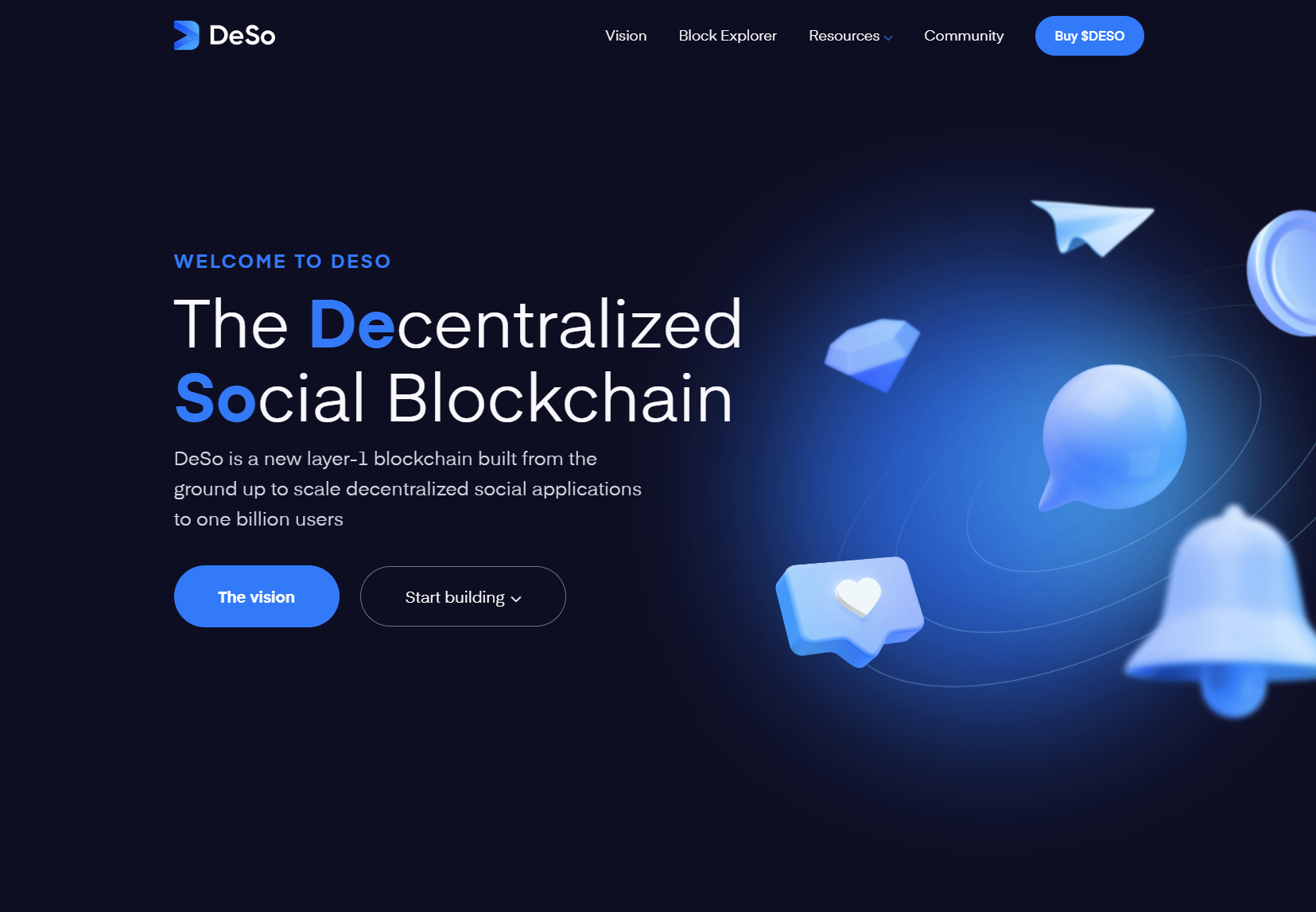 BitClout founder Diamondhands told the community there is a new update coming soon and came back to announce a complete rebranding of the BitClout blockchain. It is now called DeSo standing for Decentralized Social Blockchain.
One of the main take aways I got from looking at the new changes is BitClout is just one application on the DeSo blockchain and they wanted more separation between the token and their core application. Currently there appears to be over 100 apps built on Clout that will move to DeSo as everything migrates over.
One of the big recent updates of BitClout was the launch of NFTs. If you have been using BitClout you probably have noticed your feed dominated by NFT posts, in fact I have found it has overwhelmed most other status updates. Rumors are this will be fixed by putting NFTs into their own section. Right now it is hard to weed through the NFTs to get to real social media updates.
If you look up Clout on CoinGecko, you will find it has already been updated to DeSo.

Another thing you might notice is the total supply is very close to the max supply already. There is very little room left to mint new tokens. The max supply is 10.8M and 10.532M are circulating already.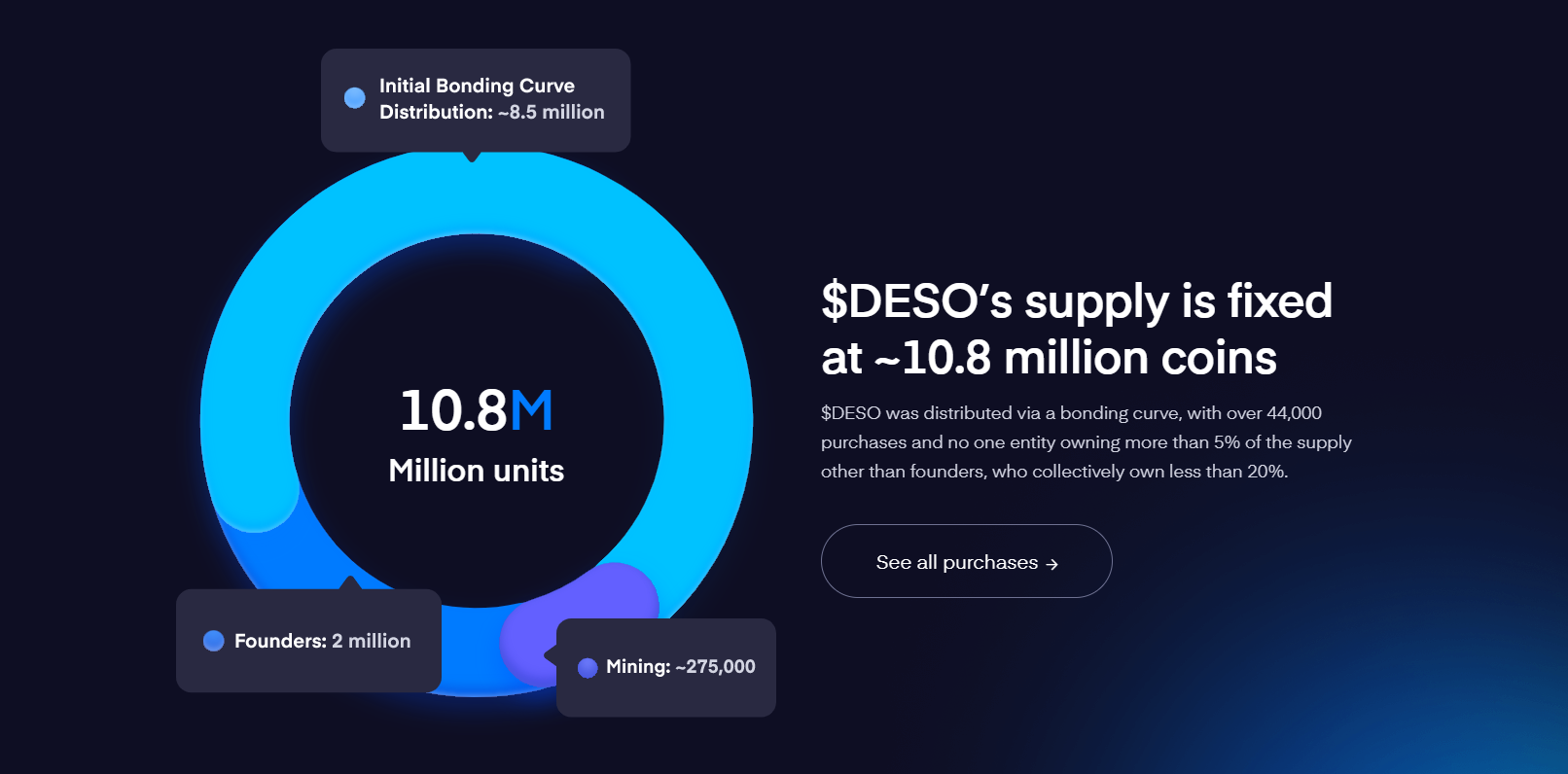 While there are 275,000 tokens allocated to "mining", the majority of the tokens were distributed during the launch phase.
You can still access BitClout via https://bitclout.com and you can already see the primary token has already changed to $DESO.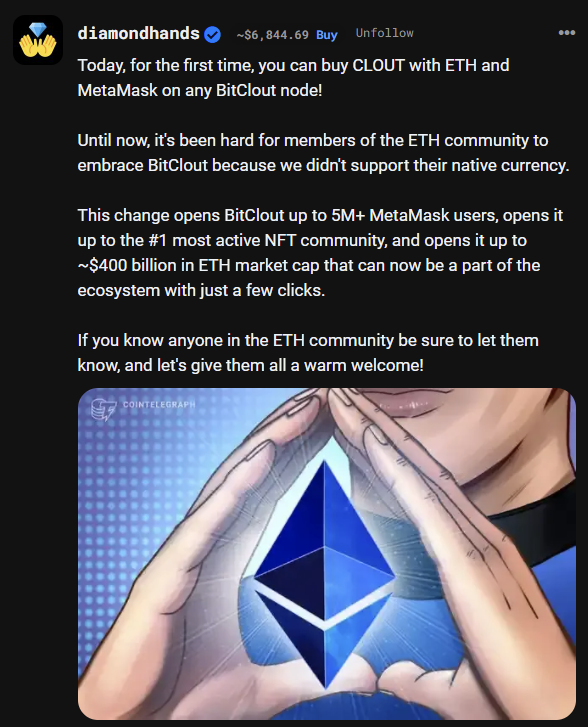 I noticed an update earlier from the founder DiamondHands that you can purchase Clout via MetaMask on Ethereum directly on BitClout.com.
Another big announcement is the founder DiamondHands has disclosed his identity as Nader Al-Naji.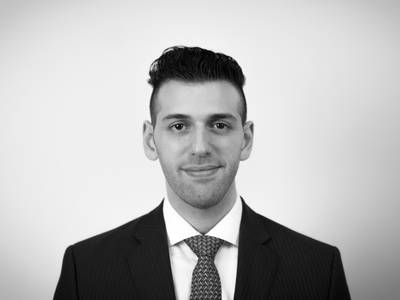 - Source
His identity being hidden has been a major point of contention with a lot of people in the industry. You can read more about this announcement in the CoinDesk article.
Images are from Deso.org, CoinGecko, and CoinDesk article as listed.
Posted Using LeoFinance Beta