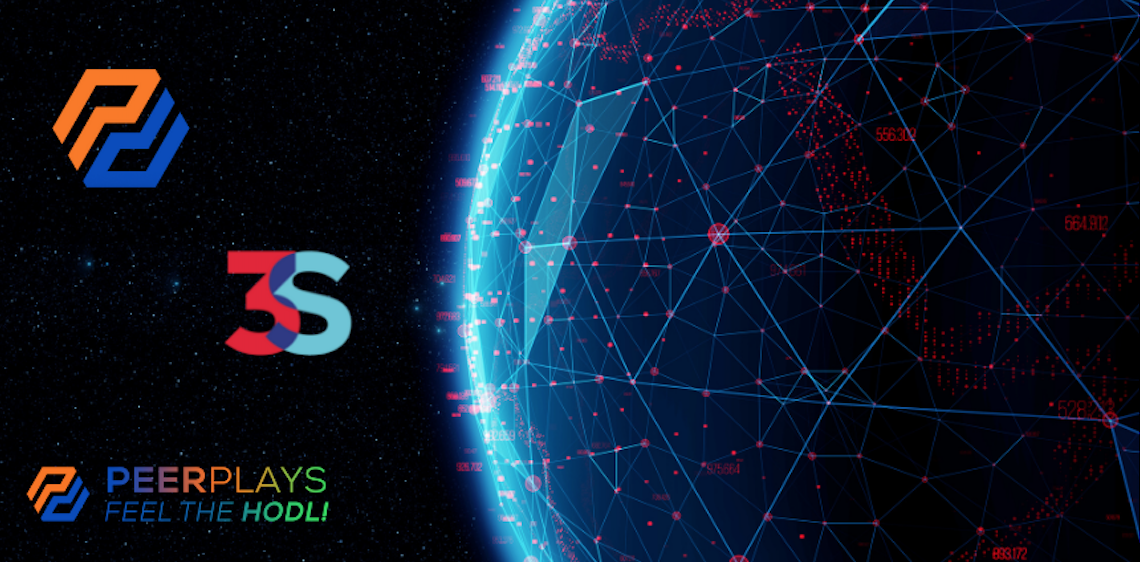 For many, blogging and social media is a passion that they want to turn into an online business. Some love the idea of being able to work from anywhere in the world and being their own boss while doing something they enjoy.
Unfortunately, it can take years for someone to get their blog or social media account off the ground and start making money. And even then, once you do begin to make some money on your venture, a lot of companies will simply take advantage of your content without even giving you credit for it! Furthermore, censorship is growing by the day and threatening free speech.
This is where SPK Network comes in and uses blockchain technology to offer an alternative revenue source for creatives, bloggers, and social media influencers alike! There are storage nodes, video transcoding servers, and much more to help video platforms.
For example, 3speak is a social network where content creators own their online assets and their communities. They enjoy free speech, having their content protected, and getting rewarded in Hive tokens. 3speak utilizes the SPK Network for the storage and content delivery blockchain network incentivization layer.
However, for content creators to be successful on 3speak and other video platforms that harness SPK Network, they require an engaged community of followers who are willing to support them in a variety of ways.
Additionally, because 3speak aims to decentralize and democratize access to media production and distribution, it is important for content creators on this platform not only to be able to establish themselves within their communities but also have access to tools that allow them to build relationships with their fans and establish themselves as industry professionals.
Peerplays offers various resources designed specifically for these types of interactions that help the SPK Network become more lucrative for its video platforms, and thus content creators.
Peerplays is one of the underlying technologies of SPK Network. The graphene-based blockchain adapts to SPK Network to offer plenty of features.
Here are 5 ways PeerPlays helps SPK Network Content Creators:
Social Tokens & Fan Token Creation System
Some believe that Social Tokens are going to be the next big craze following NFTs. Simply put, they are a type of cryptocurrency that is based around an influencer, blogger, brand, community, or any content creator. They help for further monetization
As SPK Network helps create communities with Hive technologies, there's been a focus on the need for Social tokens. Additionally, liquidity providers must be supported by this new system for it to work properly and provide value back into its community. Peerplays become essential as the gamified proof of stake blockchain is closely connected to Hive (sharing a lot of code as well as users).
The Peerplays blockchain supports the creation of tokens. Any user can create their own token on this network, which means Content Creators have limitless opportunities for creative expression and engagement with audiences everywhere! Token creation is not limited to just content creators or brands. Their fans can create tokens called Sub-Tokens that are associated with a community or an A-list influencer as well.
A DEX for created tokens
Once Social Tokens are created, they need a place to be traded, right?
Peerplays DEX UI helps SPK Network content creators to buy, sell and transfer various tokens (including but not limited to BTC, PPY, HIVE, 3SPEAK tokens). Whether they want to hold onto their signature tokens or be able to trade tokens for popular crypto like Bitcoin or Ethereum as it'll be completely doable with Peerplays DEX.
Plenty of features make Peerplays DEX a top-choice. It prioritizes decentralization above all else and is in line with SPK Network's mission of wanting the network to be as decentralized as possible!
Peerplays DEX uses SONs (Sidechain Operating Nodes) to offer a decentralized gateway for seamless integration with other blockchains (like Bitcoin & HIVE). This solves the problem of IBC (Inter-Blockchain Communication) between chains of varied protocols types (consensus mechanisms).
The DEX also has IOU capabilities (I owe u tokens), extensive interoperability, a built-in order book, token creation and distribution, an automated market-making algorithm, a built-in wallet, and much more!
This article goes over the extensive features of Peerplays DEX.
NFTs for Content Creators
NFTs (Non-fungible tokens) are a new, innovative way to monetize virtual items. They're revolutionizing the way we think about digital assets. And they provide an open-ended opportunity for content creators to earn revenue from their work.
Peerplays presents Content Creators the opportunity to use the open-source NFT Marketplace and bidding platform as a value capture mechanism.
Content creators can mint, create, and share NFTs with their communities all thanks to Peerplays technologies. There's also NFT mining by Staking Creator Tokens, an NFT Memes System, and Bond Staking for a Dynamic Power Up NFT rewards. The more you use Power Up, the higher your interest rates get and so does your governance voting which means longer-term holders will have proportionally greater influence in decisions.
If a user decides to stake the tokens of a creator or a community, they can earn collectible memes in return.
Community raffles (for giveaways, donations, lotteries, and charities)
When it comes to running a successful online community, there are many challenges that you will encounter along the way. The biggest challenge is keeping your members engaged, active, and responding to what you have to offer them. To do this, you need to generate buzz around your content by drawing people in with giveaways, raffles, lotteries, and donations. These types of contests are fun ways for users to interact with each other while also giving back at the same time.
One of Peerplays upcoming features will be the onchain 5050 Raffle built on Proof of Pulse (PoP) consensus. It'll be one of DeFi's operations and its goal is to provide a friendly draw feature.
It'll allow Content creators to run competitions to keep the community buzzing. Using a Random Number Generator (RNG) for NFTs and integrating it into the DEX will mean that Influencers and brands can create charitable lotteries and offer their communities the ability to participate in them.
As they say, "the more you give, the more you get." And it's especially true when we talk about community building.
SIP (Service infrastructure Pool aka DeFi platform)
A new way to fund a project's activities and incentivize breakaway communities is by using s Service Infrastructure Pool (SIP). Content Creators and brands can create their own pool and lock in liquidity permanently so that the SIP consistently grows and supports a project.
Peerplays is an integral role in SIP as the graphene-based blockchain is going to support the payments into SIPs, the payments out to Project Funding Pool, and the Support infrastructures during low payouts, along with staking and essentially, Community Liquidity Pools & DeFi.
Peerplays for SPK Network Content Creators
Video platforms like 3speak are thriving with SPK Network's protocol. However, for content creators on these SPK Network platforms to succeed, they require an interactive community that's willing to support them in various ways.
Peerplays offers a multitude of resources like Social Tokens, Fan Token Creation System, DEX for created tokens, NFTs for Content Creators, Community raffles (for giveaways, donations lotteries, and charities), and SIP (Service infrastructure Pool). They help Content Creators continue thriving while sharing their message with the world without the fear of being censored or being compensated unfairly for their work.
Now you know the 5 ways Peerplays helps SPK Network content creators! Which feature is most exciting to you? Let us know in the comments below!