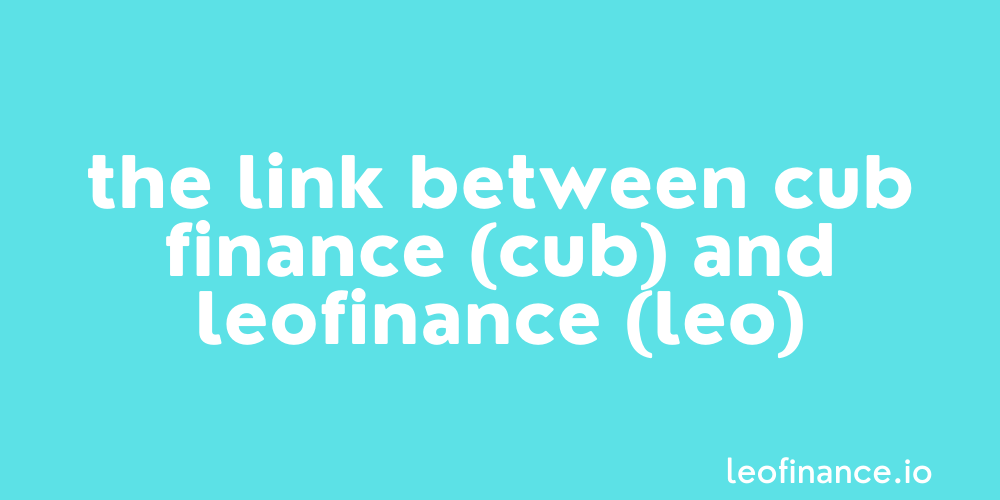 ---
Discover the way in which Cub Finance (CUB) and LeoFinance (LEO) are forever linked.
By now, there's no doubt you've heard that Cub Finance is the sister project of LeoFinance.
While LeoFinance started as a web3 social media platform known as Medium on the blockchain, the overall project has grown into so much more.
With a mission of continuously expanding the Hive community's userbase and adding cross-chain value for its token holders, the move into BSC-based DeFi with Cub Finance was a logical next step.
This section of our Cub Finance (CUB) guide will discuss the role of each version of the LEO token and how to then easily wrap into bLEO for use on the platform.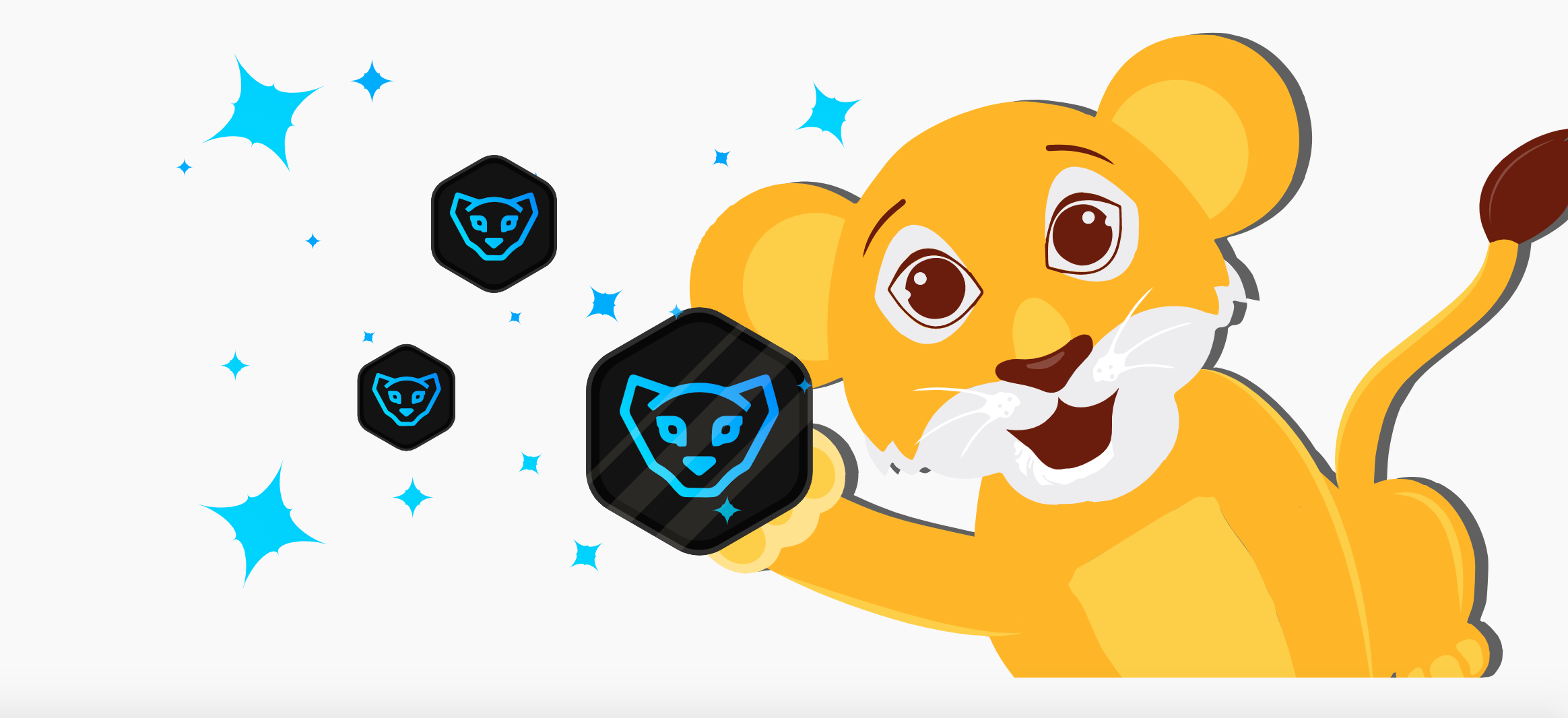 The LeoFinance suite of tokens
When it comes to tokens within the Cub and LeoFinance family, everything goes through the LEO token.
The LEO token
LEO is the native token of the entire LeoFinance ecosystem.
Its distributed via a rewards pool system similar to HIVE and is used to pay users for publishing and curating quality content on leofinance.io.
Natively a Hive layer-2 token with a home on the Hive-Engine exchange, LEO also acts as a bridge to other blockchains.
The wLEO and bLEO tokens
This bridge is achieved via wrapped tokens such wLEO to Ethereum and bLEO to Binance Smart Chain.
Wrapped cryptocurrencies allow you to use tokens on blockchains to which they are not native.
Thanks to wLEO and bLEO, members of Hive's LeoFinance community are able to seamlessly cross to the Ethereum and BSC blockchains, taking advantage of external dApps such as DeFi platforms.
The CUB token
With a bridge to Binance Smart Chain completed by wrapping LEO into bLEO, this is where the Cub Finance DeFi application and CUB token come into play.
Cub Finance allows Hive's LeoFinance community to seamlessly access DeFi-based smart contracts on BSC, exchange tokens, provide liquidity and earn fees in return.
All facilitated by the BEP20 CUB token used to enable use and reward liquidity providers.
How to wrap LEO into bLEO to use on Cub Finance
Wrapping LEO into bLEO allows you to move from the Hive blockchain based LEO, to the Binance Smart Chain based bLEO.
Opening up LeoFinance community members to the exciting world of yield farming on the low-fee Binance Smart Chain.
Add bLEO as a custom token to MetaMask by clicking the "Add Token" button and pasting the bLEO contract address (0x6421531af54c7b14ea805719035ebf1e3661c44a).

Open the gateway between LEO and BSC.

Copy your BSC wallet address from MetaMask and paste it into the "LEO to bLEO" box.

Enter how much LEO you would like to deposit, remembering to allow for the 1 LEO gateway fee.

Confirm the Hive blockchain transaction via Hive Keychain and your tokens will be routed to your BSC wallet.
Ultimately, everything is about the LEO token
This section of our guide to Cub Finance (CUB) has shown how the LEO token is central to facilitating the link between Cub Finance and LeoFinance.
The Cub Finance platform has pushed LeoFinance closer to achieving its mission of expanding the Hive community's userbase, while adding value to LEO token holders.
In the end, everything is about the LEO token.
Best of probabilities to you.
---
Direct from the desk of Dane Williams.
Why not leave a comment and share your thoughts on the link between Cub Finance (CUB) and LeoFinance (LEO), within the comments section below? All comments that add something to the discussion will be upvoted.
This Cub Finance (CUB) blog is exclusive to leofinance.io.
Posted Using LeoFinance Beta