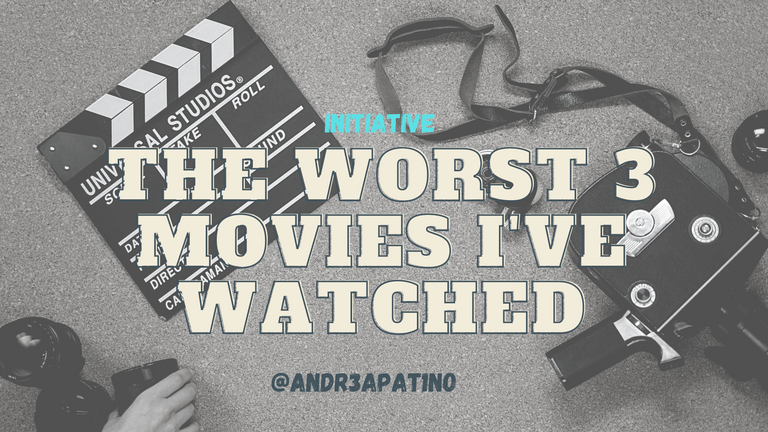 ---
---
Hi Hivers! I don't know if this has been made before but I'd like to start an iniciative where we tell which 3 movies have been the worst we have watched in our lives. Because I think it could be funny maybe what i thing is bad, for you is not and if we discuss about the movies maybe we change our minds or pay attention to something that we didn't notice or maybe we just agree that some movies are Razzie worthy. I'm pretty new to Hive, so i don't know if this has been done before, if so i apologize. In any particular order, these are the 3 worst movies I've watched:
Pride and prejudice and zombies (2016)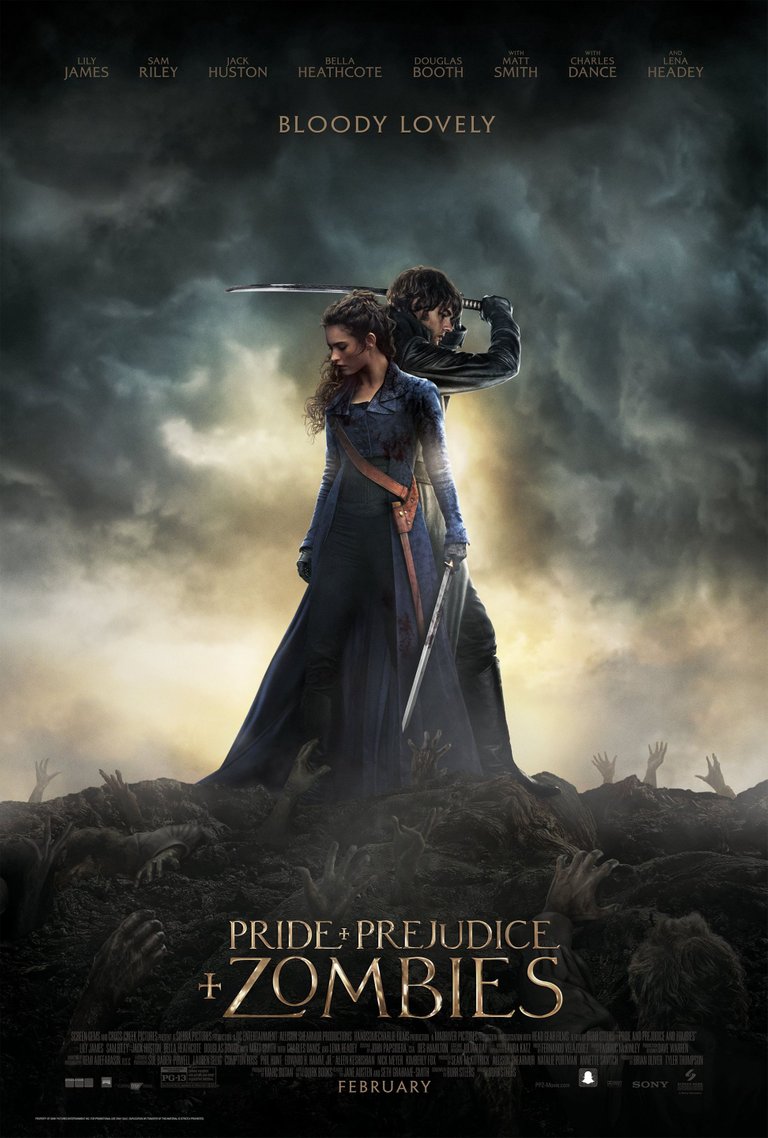 Right know you are probably like...Well, for the title you could say that the movie was going to be a mess but I actually hoped it was good not excellent oscar worthy but good because the book it was based on it's not bad, actually i think it mixes pretty well georgian novels and scifi. The plot: Back in the England from the XIX there's a zombie infection, Lizzie Bennet our female lead caracter has been trained in martial arts to combat zombies, Fitzwilliam Darcy a colonel of the army is been forced to move to Derbyshire to fight the zombies, there's were he met Lizzie and their story begin.
They story starts being pretty accurate to the book it just at more zombies and talk a bit less about marrying as originaly Priend and Prejudice does, but they change one caracter to be something as king of the zombies and he's supposed to die in one of the last scenes of the movie in an explosion but then in an post credits scene he re-appears very much alive and followed by the Horsemen of the apocalypse...yeah. Even Lily James' nice work couldn't cope with that. The fight scenes ain't that bad.
Hubie Halloween (2020)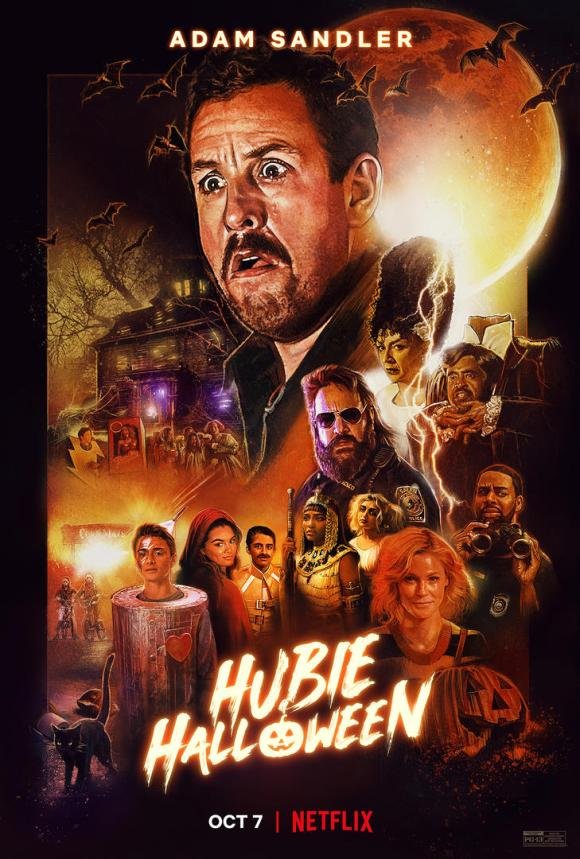 I have to say I'm not a big fan of Adam Sandler but my boyfriend is a cinephile, so if he wants to see certain movie i usually don't make any objections because i would probably enjoy the movie, so we decided to watch this movie. It's about the same thing Sandler has been doing since i was a kid, but this time he add this weird voice to the caracter that was supposed to be funny but it ends up being quite insulting for people with speech problems. The caracter development is wholesome, tho.
Death note (2017)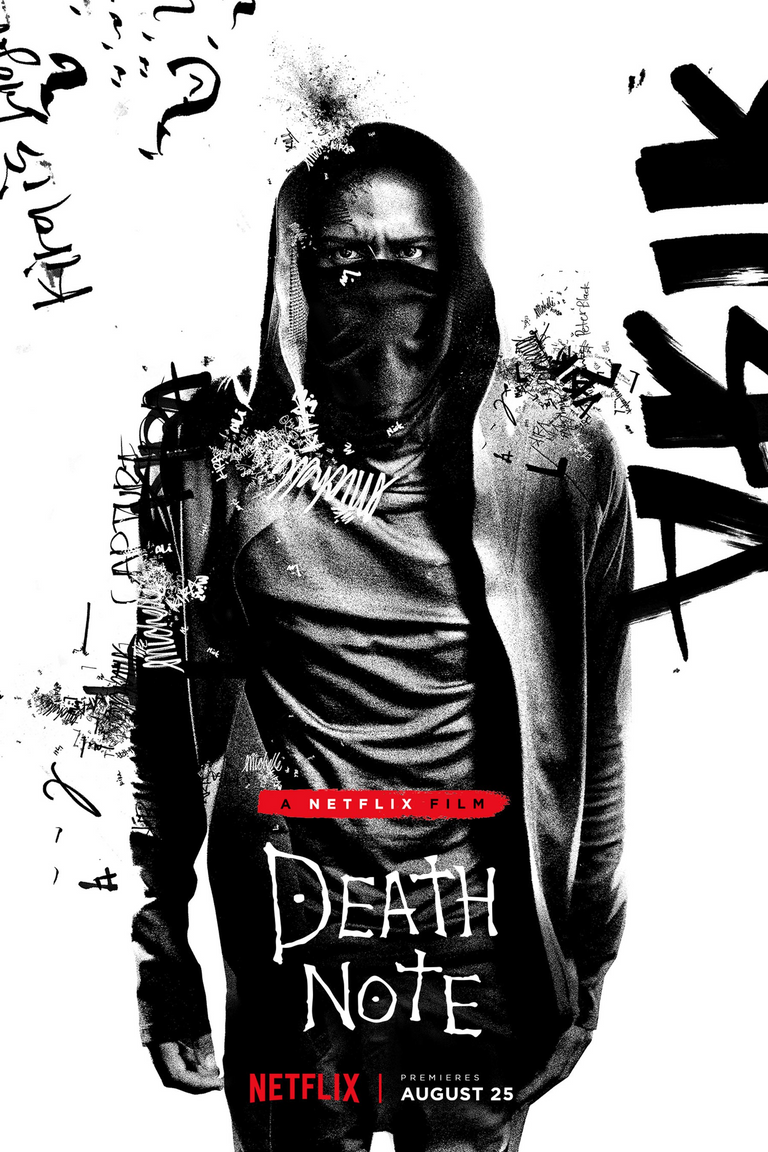 I HAVE QUESTIONS! like, seriously? What was Netflix producers thinking? I know is a movie based on the manga/anime but it's just a mess. Let me calm down, ok, let's explain the plot. The story is about Light Turner, a teenager that finds a notebook that belongs to a god of death which if you write a persons name there it'll kill them and how he and his girlfriend start to judge criminals by killing them.
I knew they had to make some changes, as changing a bit Misa's story because is very misogenistic but i hoped it was closer to the original story and i thing that's my biggest problem with the movie because even if we don't thing of it as an adaptation it still is super bad. The movie goes nowhere even when there are lots of things happening.It ends up being a emo teenager movie far away from the awesome Death Note's idea Poor Natt Wolff has awful grassy unnecesary blond hair. Ryuk CGI it's ok and they nailed the voice too, I also liked how they portrait Kira.
This is it for today, thanks for coming this far. Thank you!