The name Pamukkale translates to cotton castle and I can not think of a name more fitting for this surreal landscape formed by carbonate deposits from warm water bubbling up through the core of the earth. This was a trip in November so it was very much the off season and quite chilly and the water that was directed to the public part of the hill side was not that warm. It seems that some private reserves and the bath house at the top of the hill get most of the allocation of hot water.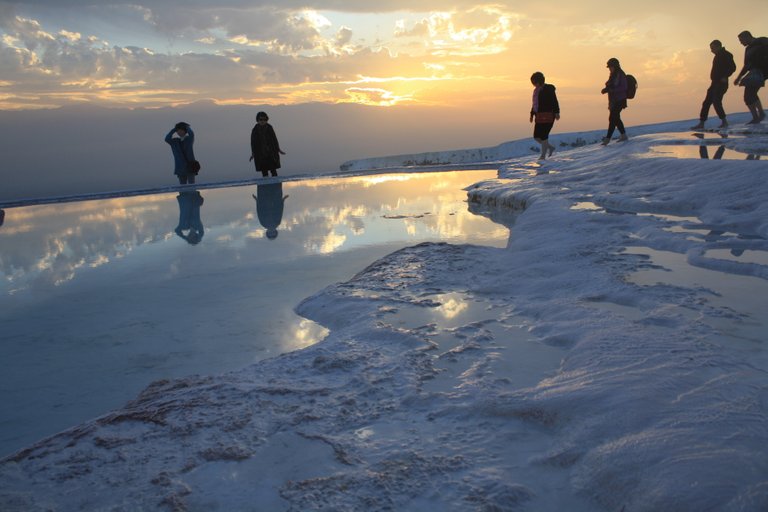 At the top of the hill is the ancient Greek city of Heiropolis. We did not take much time to explore the ruins or take the additional entry fee to do so as we had already visited one ruin on the way there and would be visiting another the next day. I think we also wanted to move onto the main event as the sun was setting. But below are some pictures of the ruins around the top of the hill.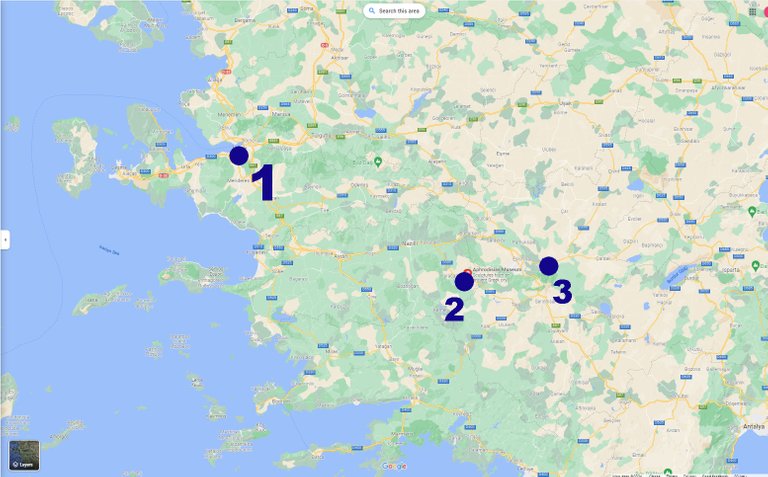 #3 on the mape is Pamukkale, we started our road trip at #1 Izmer and we ended up at #3 late in the day.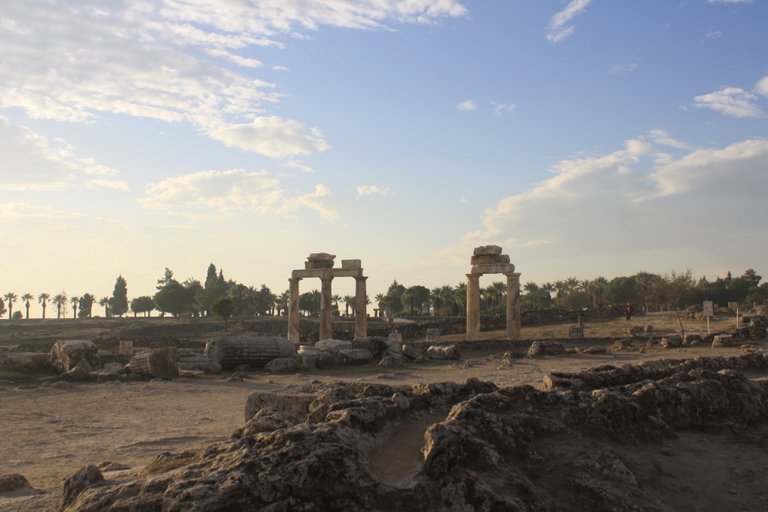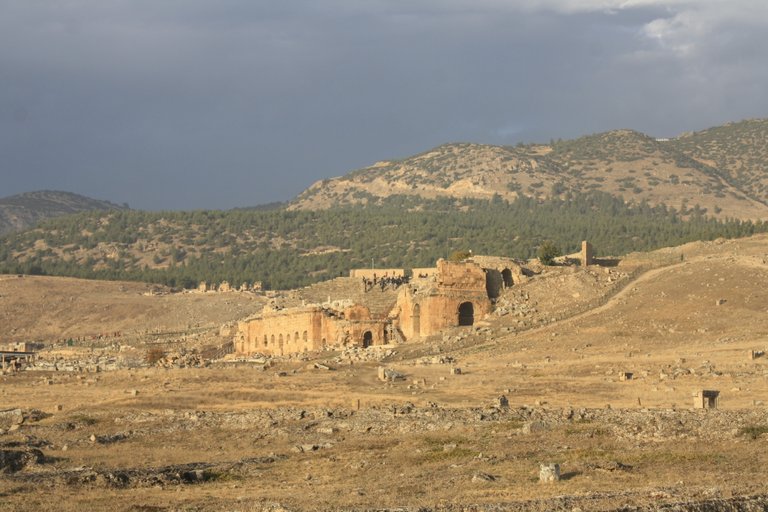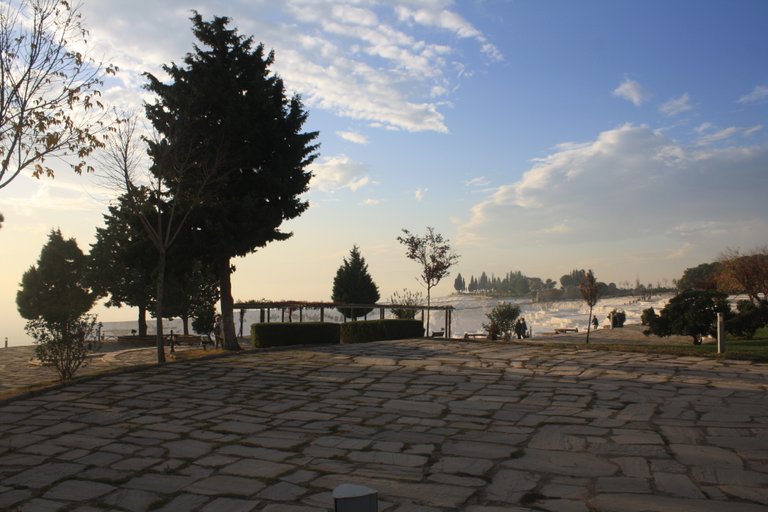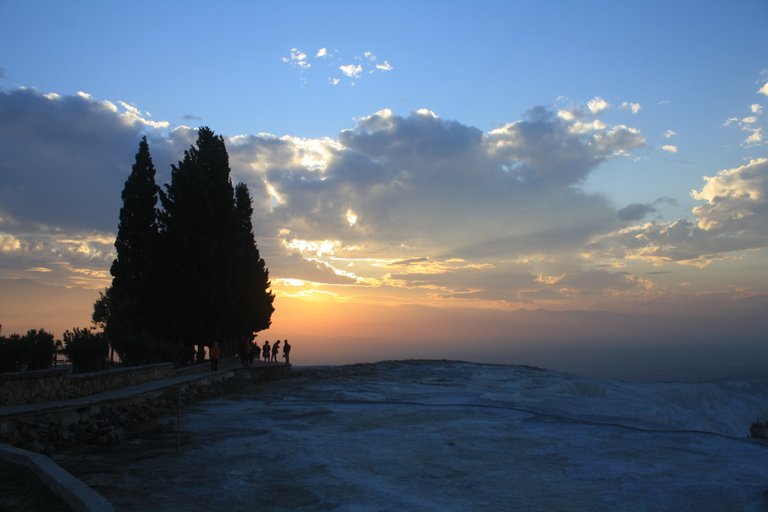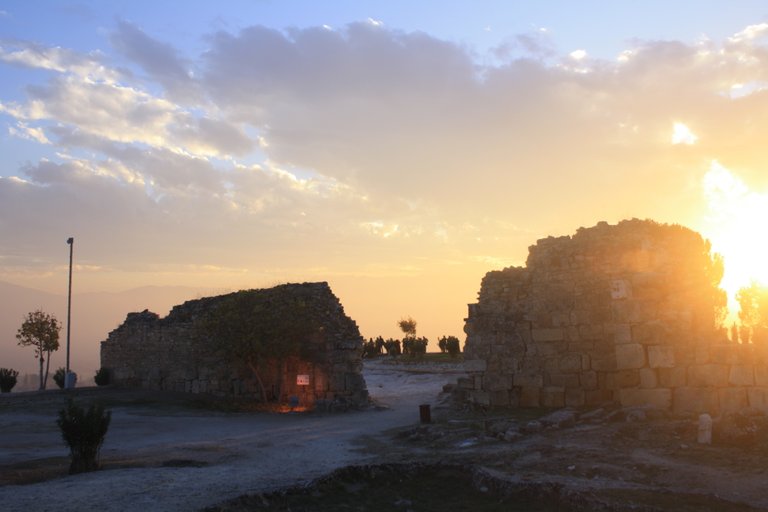 As you can see we were there at a perfect time for an amazing sunset. After taking in the view and getting a big picture of the area we decided to take the decent down the stairs of pools.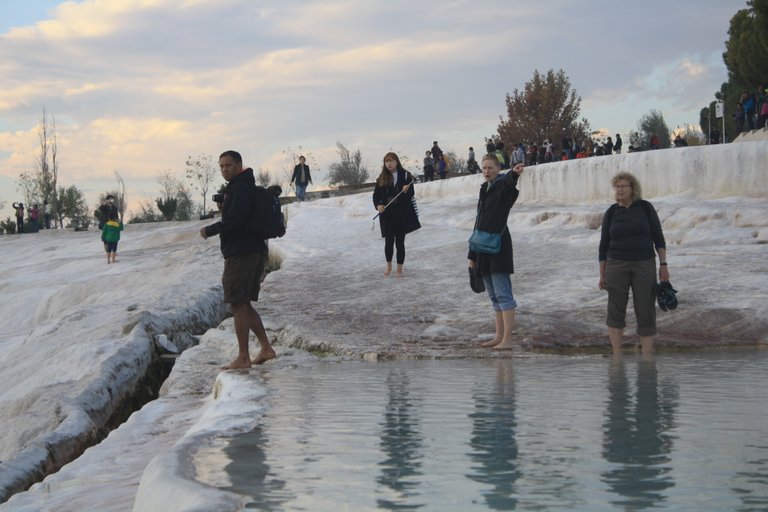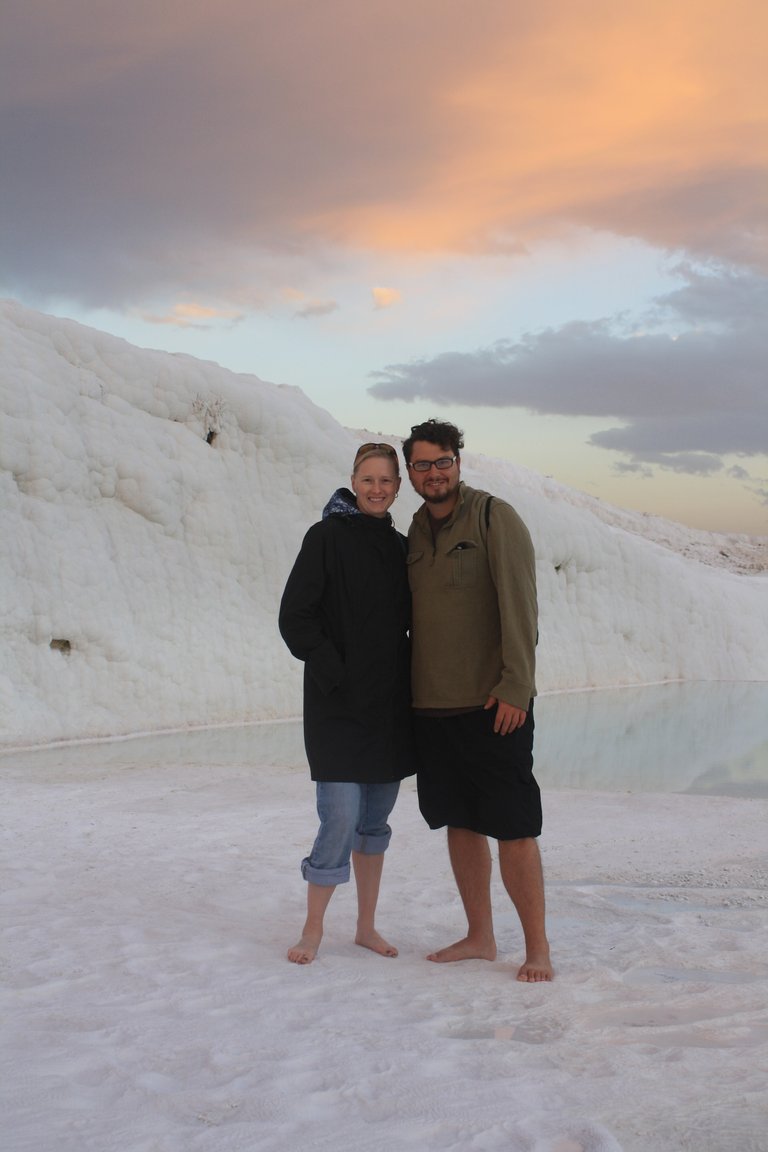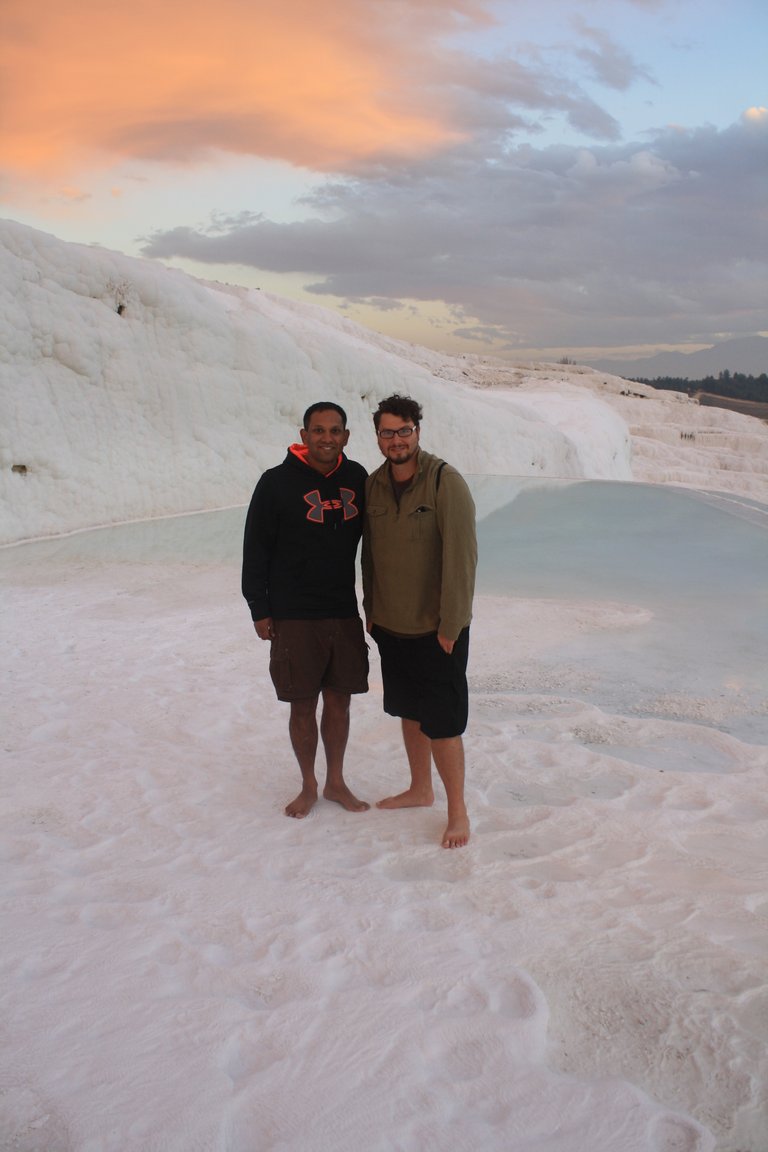 I visited this amazing place with my mother, sister and brother in law. My mother stayed at the top as the rest of us decended the terraces. As I brushed up on a little info it seems that this is no longer an option for visitors and they are required to stick to a pathway. The visitors were causing damage to the terraces. The carbonate is very hard and abrasive we were required to do the whole thing bare footed.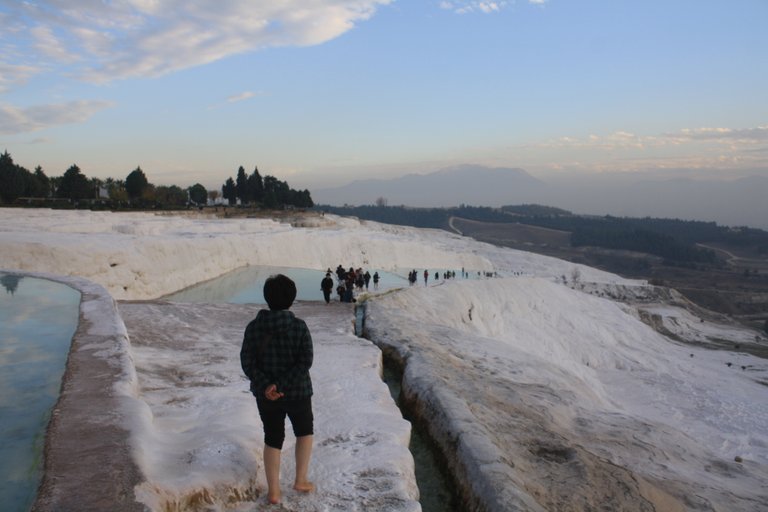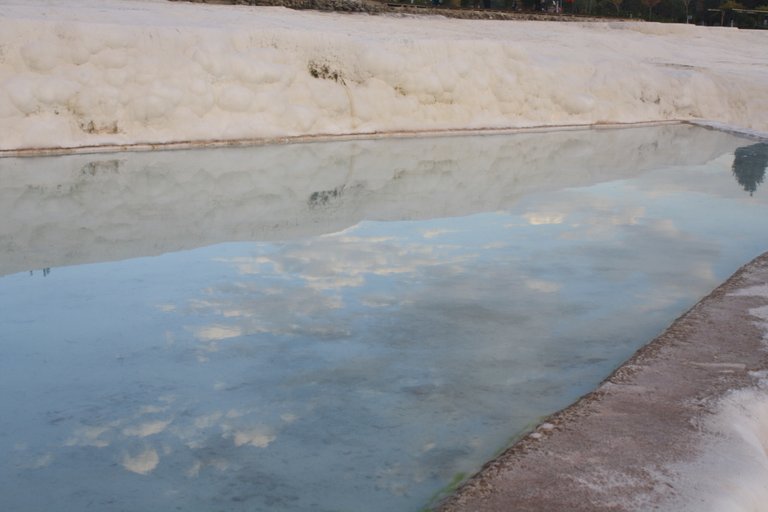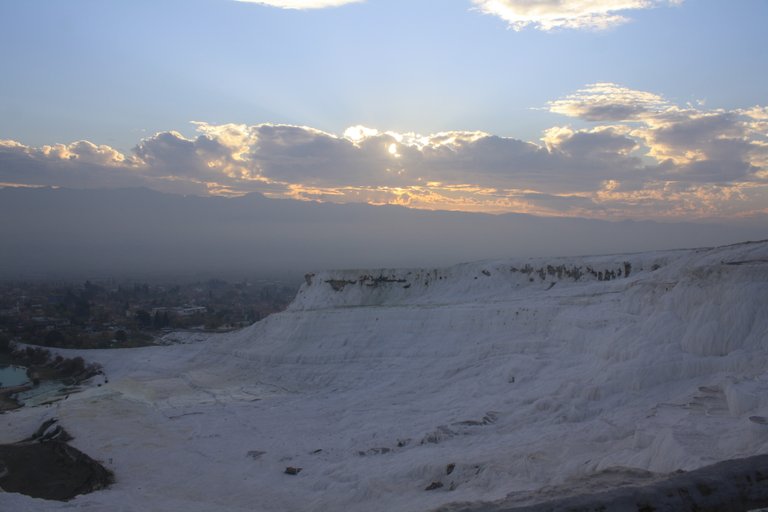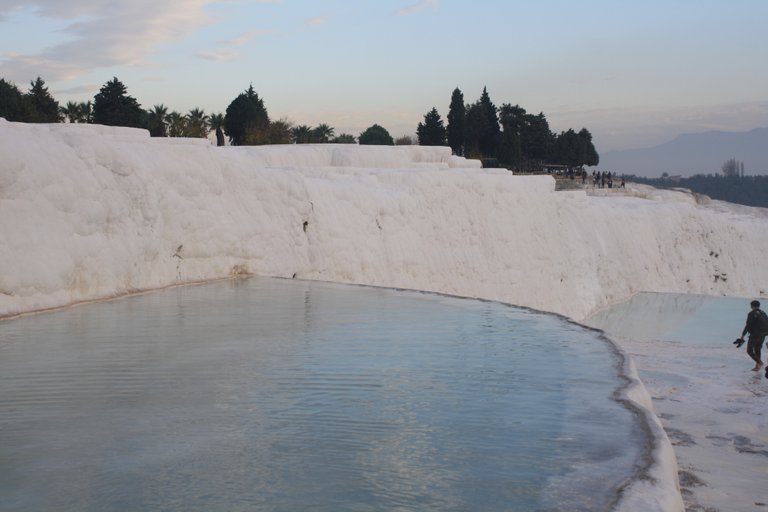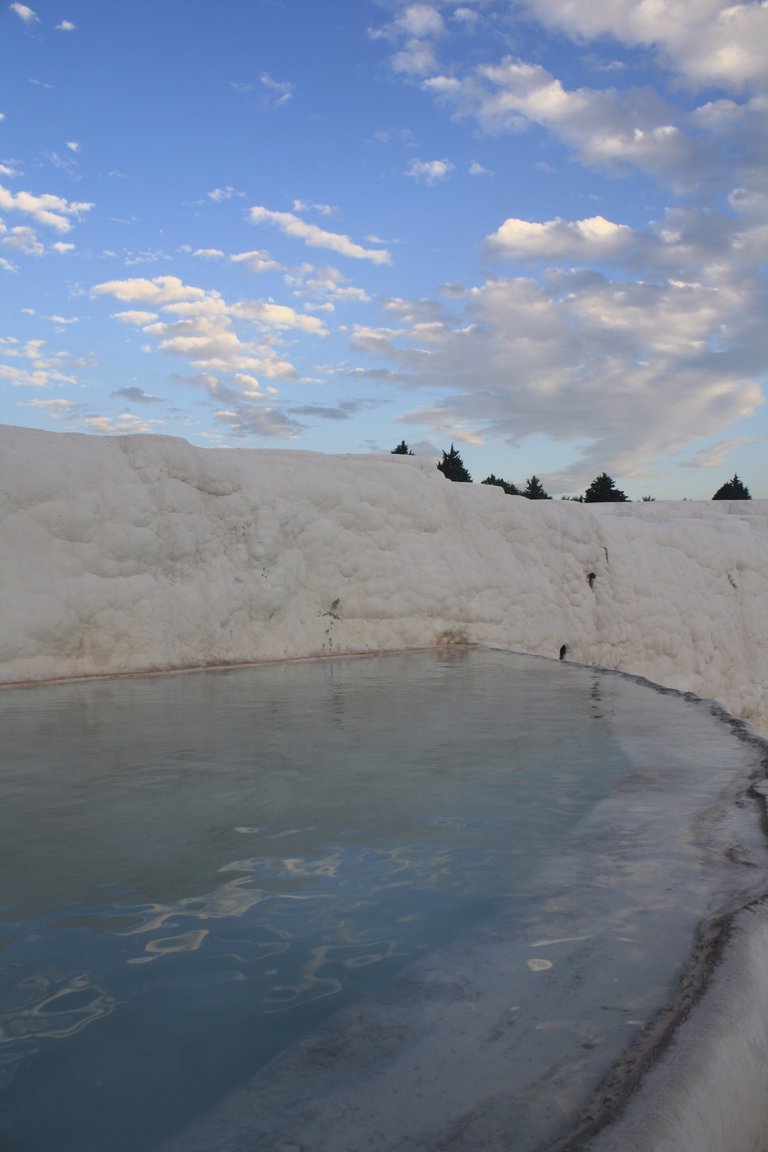 A little before sunset the clouds and pools made awesome reflections.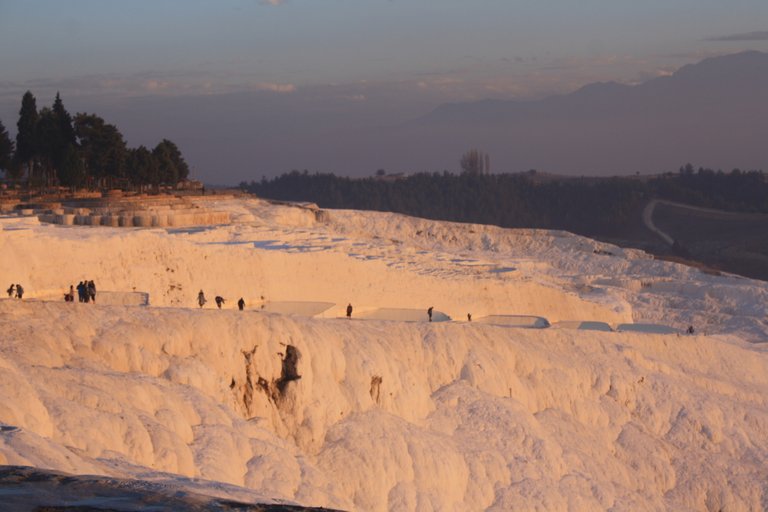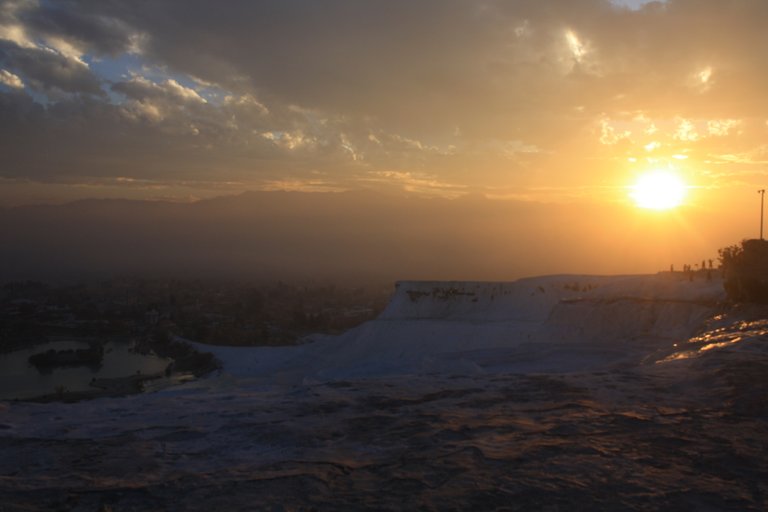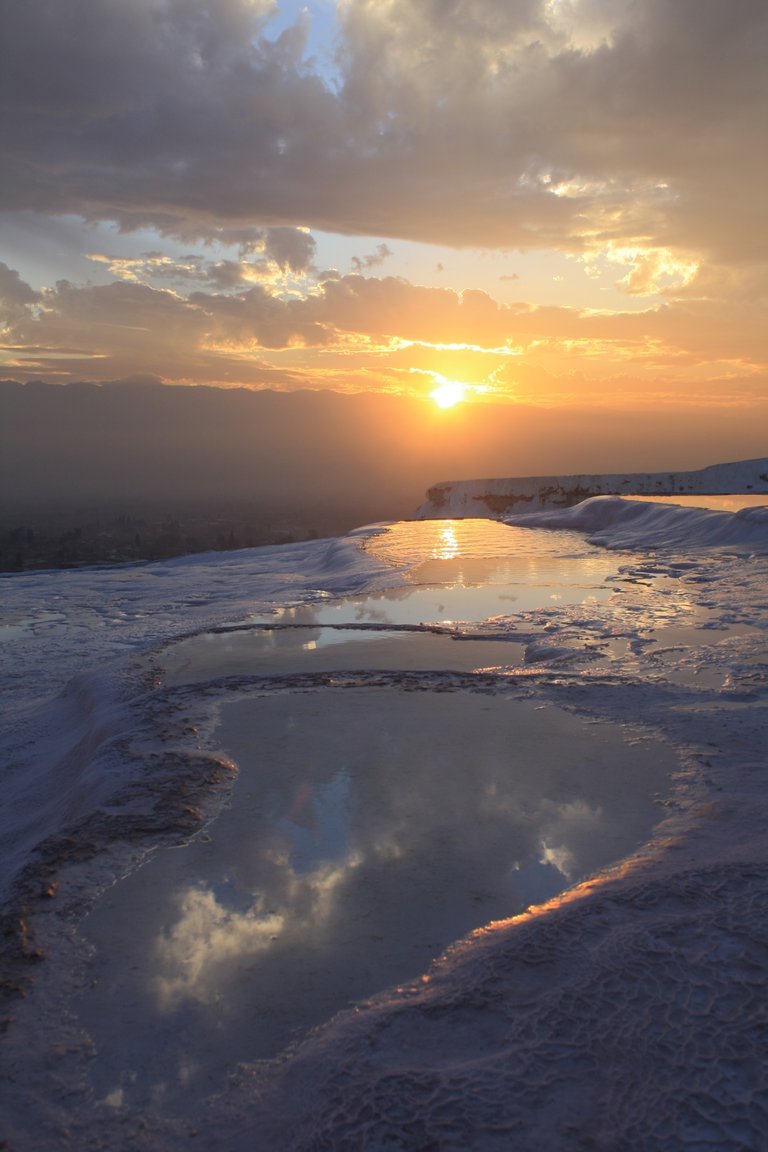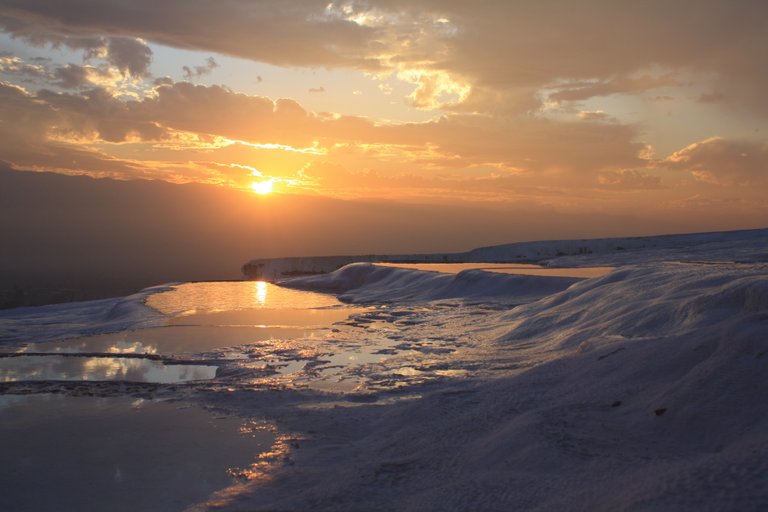 As the sunset the colors and views just got more brilliant.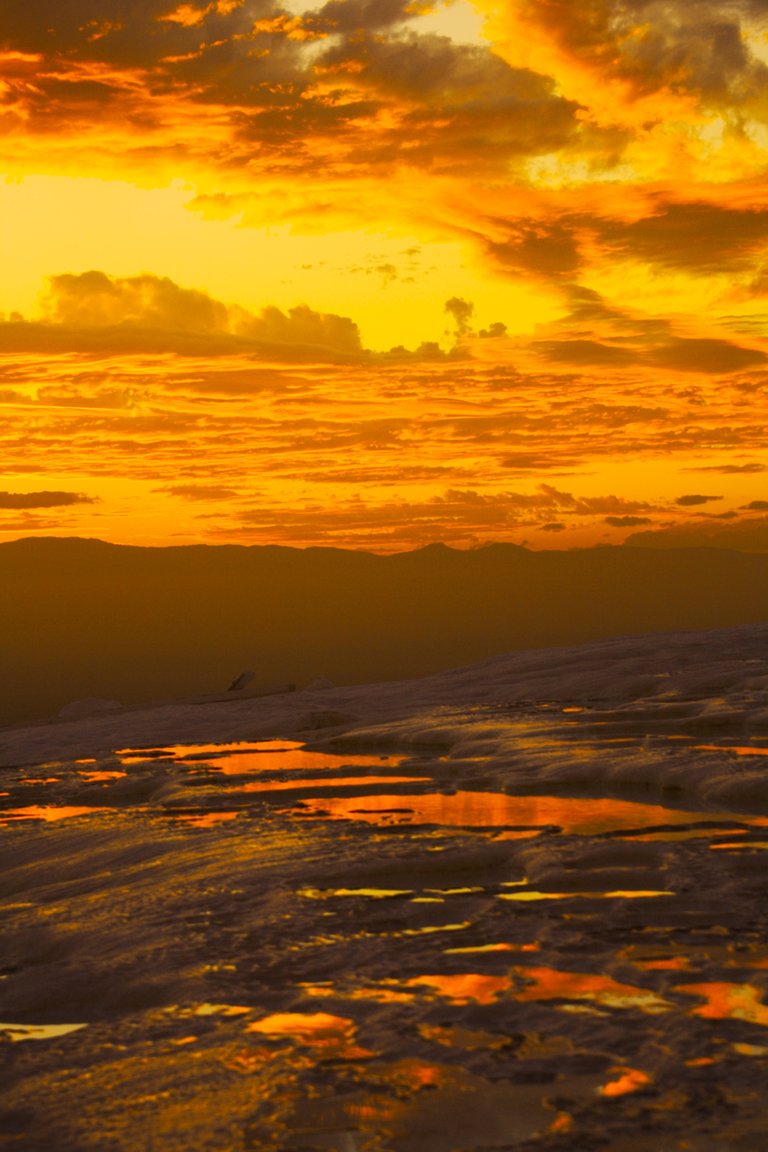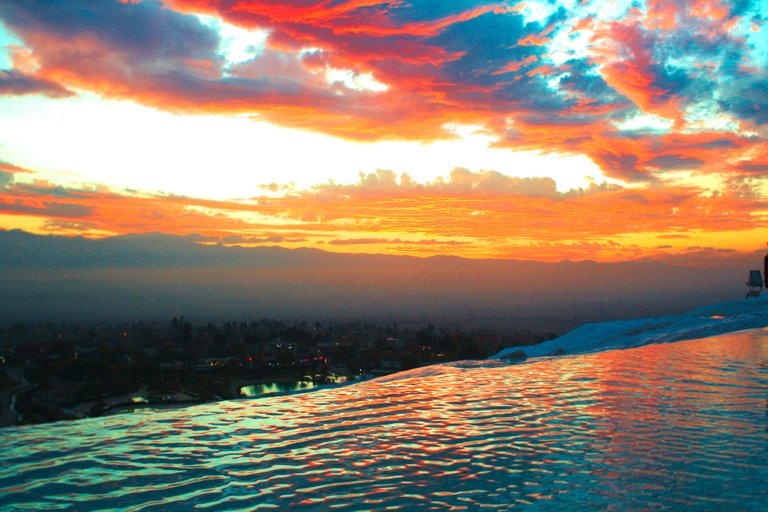 I lightly color edited the above photos just to see how crazy I could make it.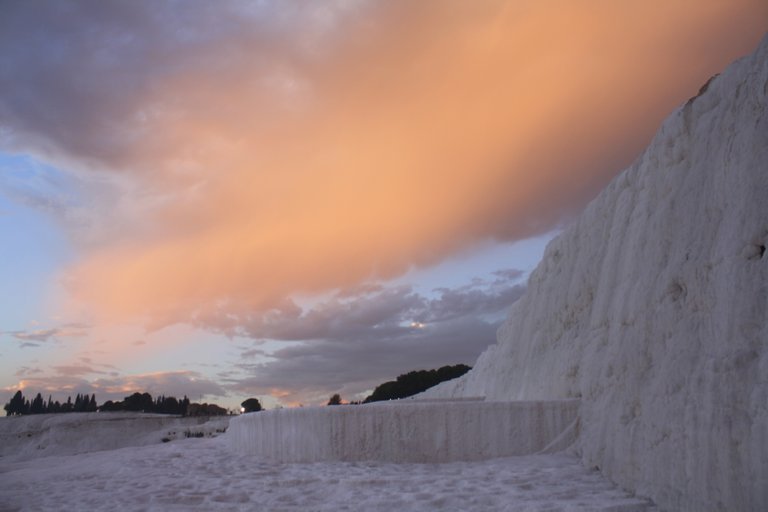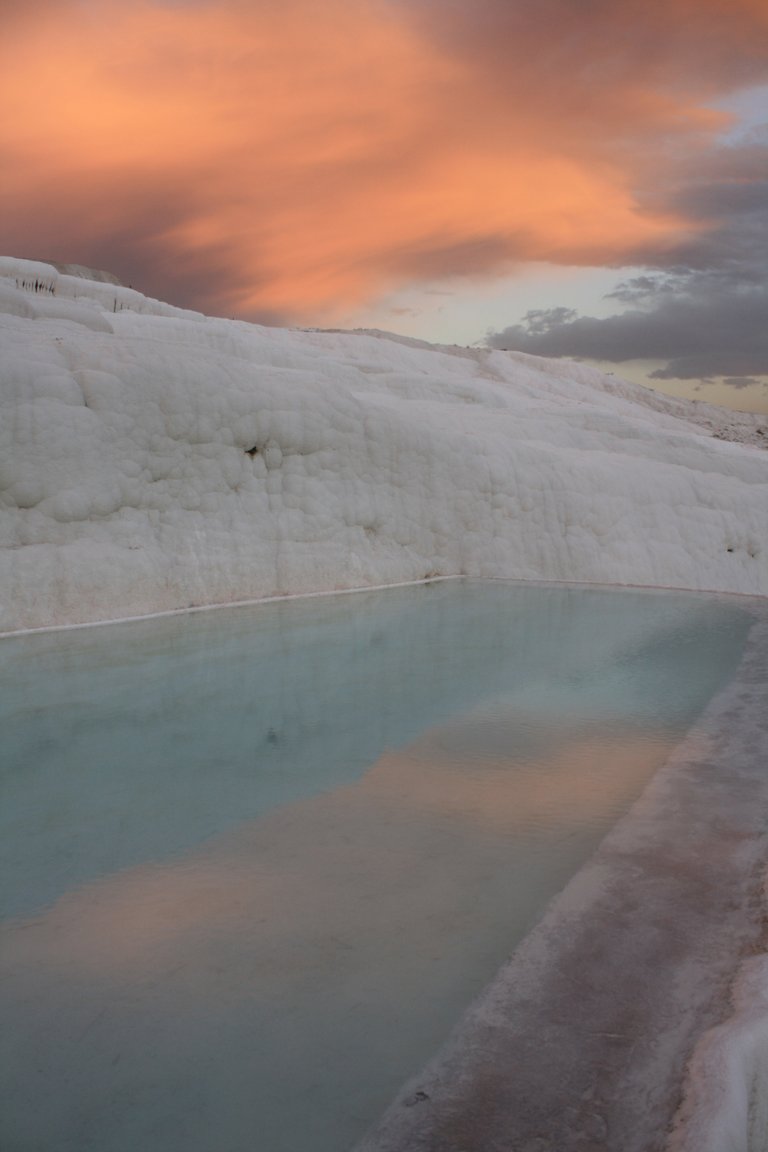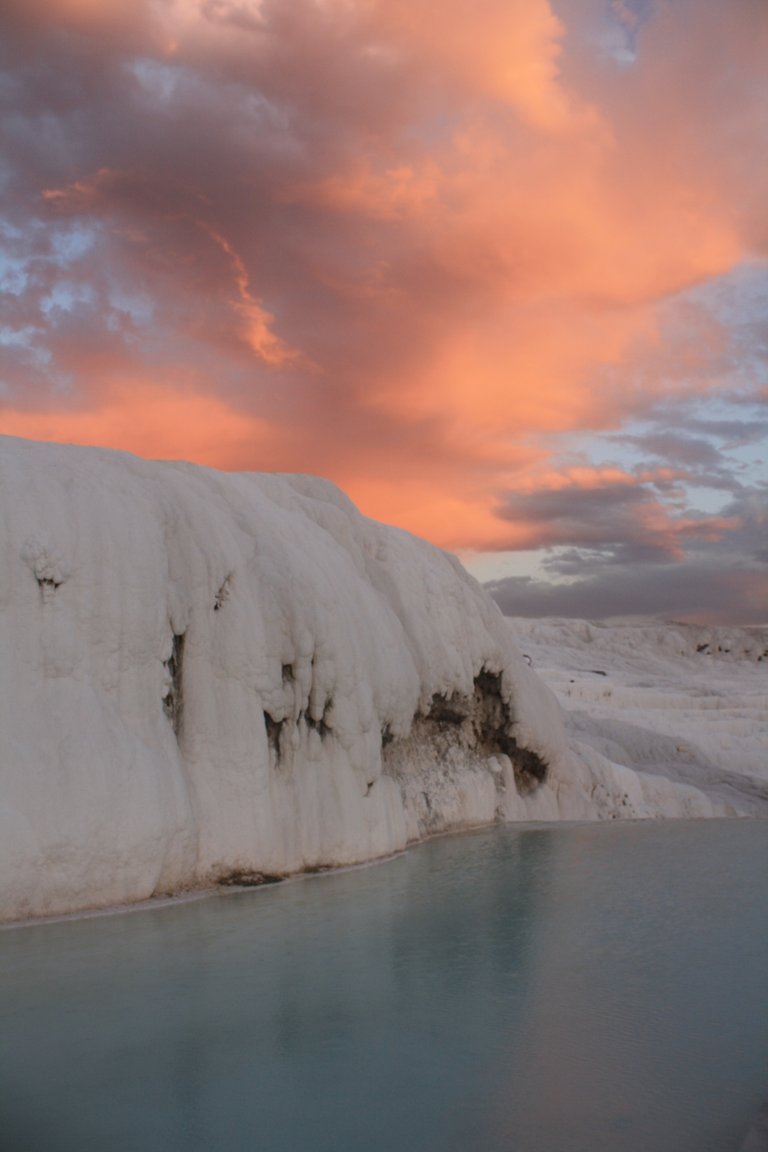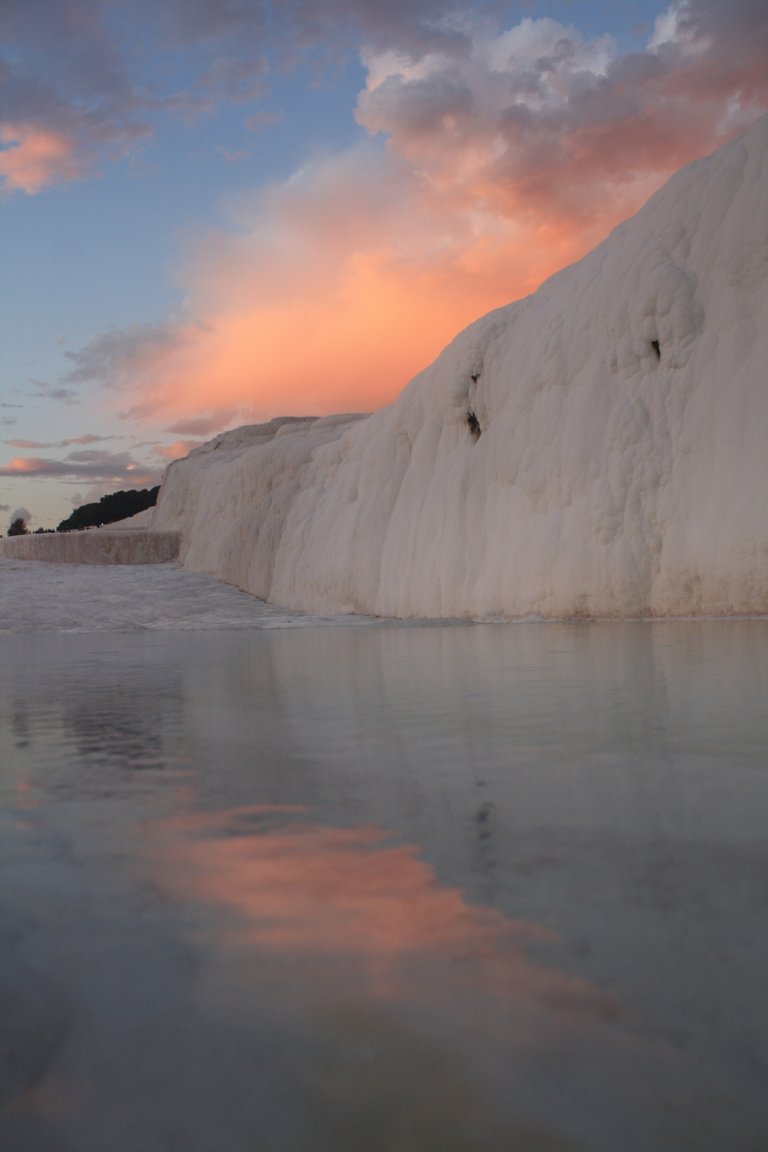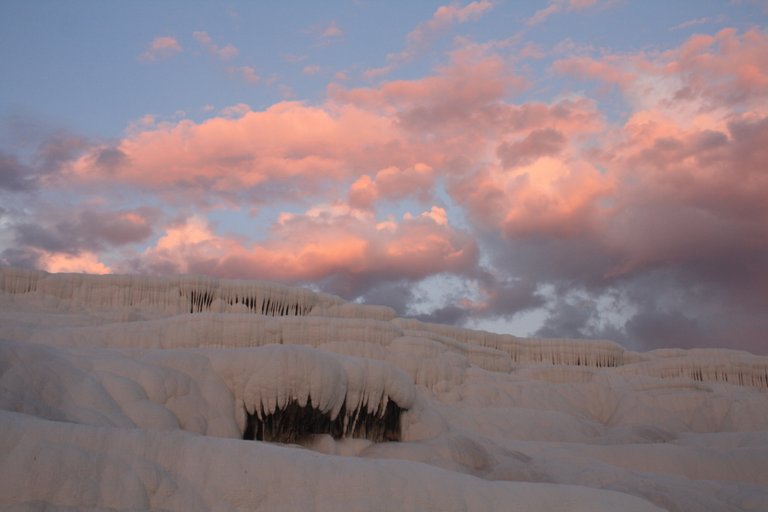 The pink of the clouds started to blend with the cotton castle landscape making cotton candy.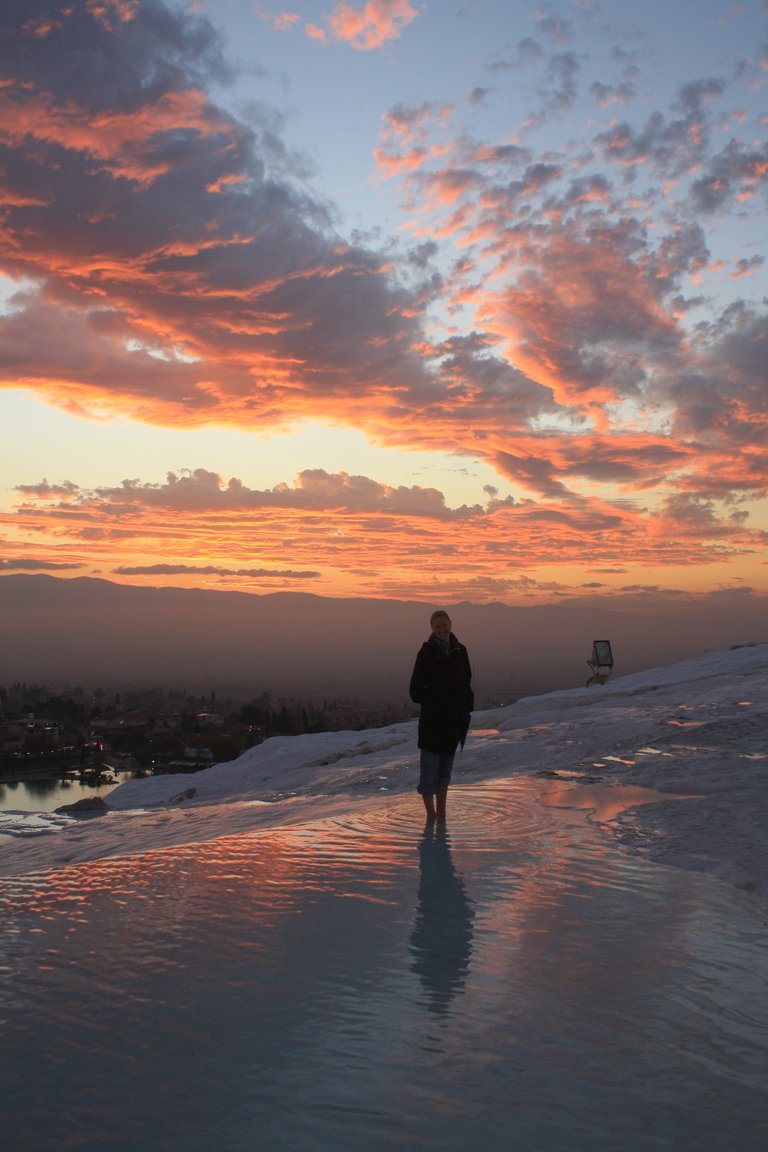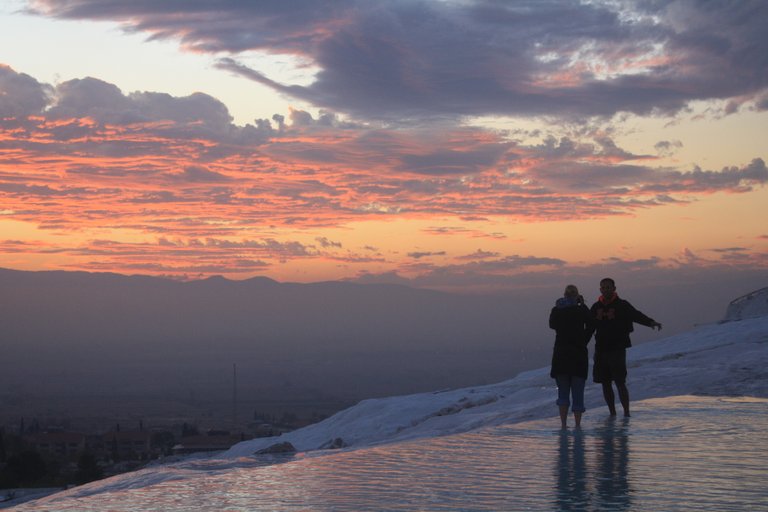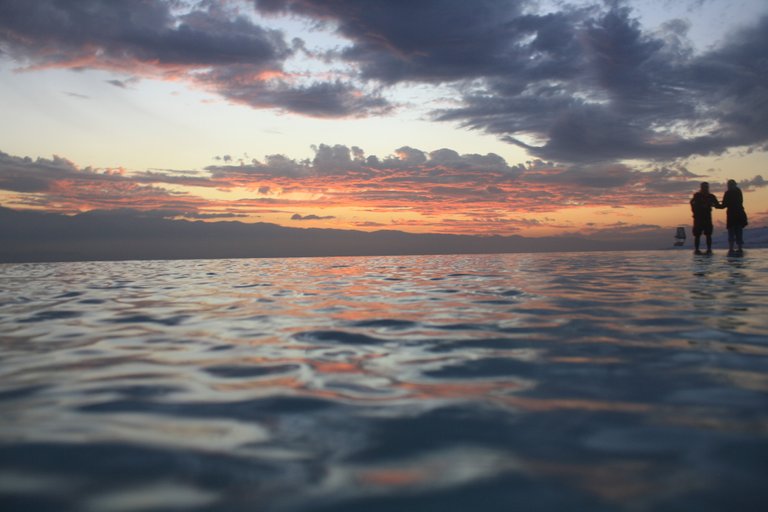 I also got some good photos of my sister and her husband doing as love birds do.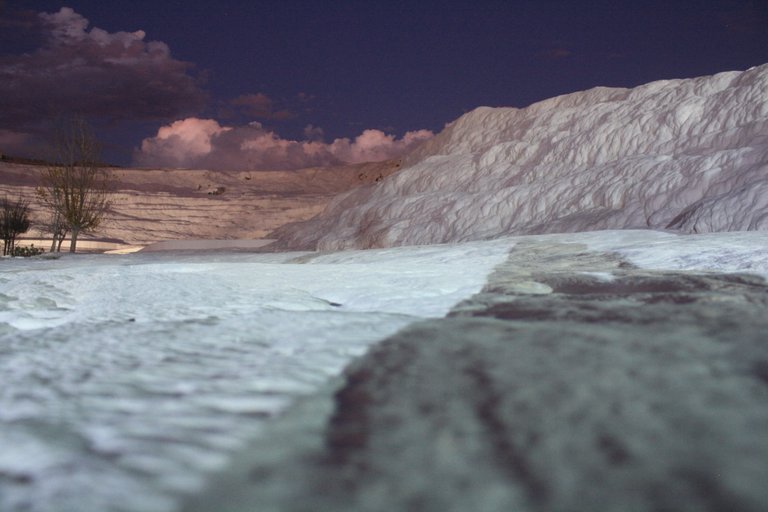 Before long we had reached basically the bottom and the sun had set, the weather was cold and it was dinner time.
I feel so fortunate to have been able to experience this UNESCO world heritage site in this way as visitors are not able to get the same experience today. But I am happy it is getting protected for generations to come.
Shot with a Canon Eos Digital Rebel Camera