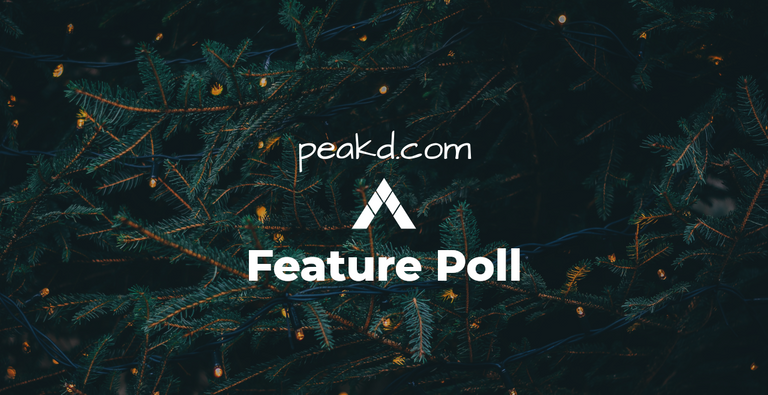 We would like to gather some information about new features you want to see on PeakD.com in 2021... and feature sets you would like to see upgraded.
https://forms.gle/Eai9nFqN9AViyxAJ9
this is a Google docs form
HIVEFEST
We don't have a lot of time but if data collection goes well today we will present some stats at our @hivefest presentation tomorrow.
This poll will help PeakD a lot in our product road map for 2021 ... so we welcome you to fill it out even after hivefest as well.
REWARDING INPUT
Your answers help to improve the experience here ... however to spice up the incentive to fill out the form which may take around or less than 5 minutes. we will be using the awesome tipping interface to spread around a bit of Hive tokens. We enjoy sending tips and it's very quick and easy.
So just share a screenshot or something like that to show you did the form.
https://forms.gle/Eai9nFqN9AViyxAJ9
please skip any questions you don't have an opinion about or feature possibilities you don't understand