A new release of peakd.com is now available. Keep reading to discover the new features and check the full list of improvements ;)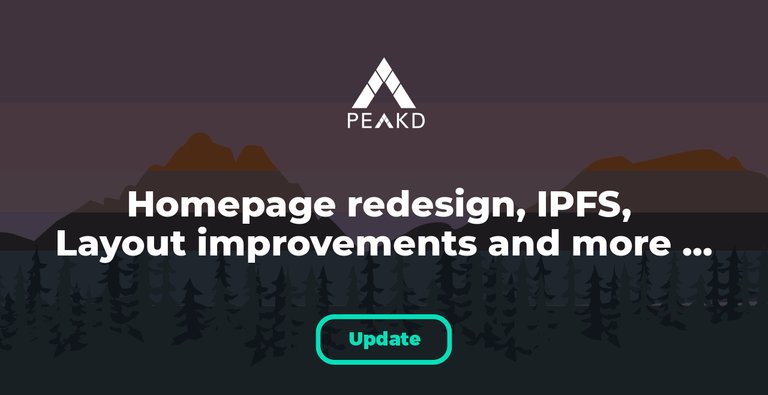 1. New Homepage
During the past months we have spent quite some time working on our core values and what we would like to focus on going forward. Also we tried to do a better job explaining all this to new users with a brand new homepage.
We plan to release a full post to better highlight all of this, but for now you can check it out at peakd.com. This is a short preview (sorry, the whole page is too big to be included directly in this post 😝):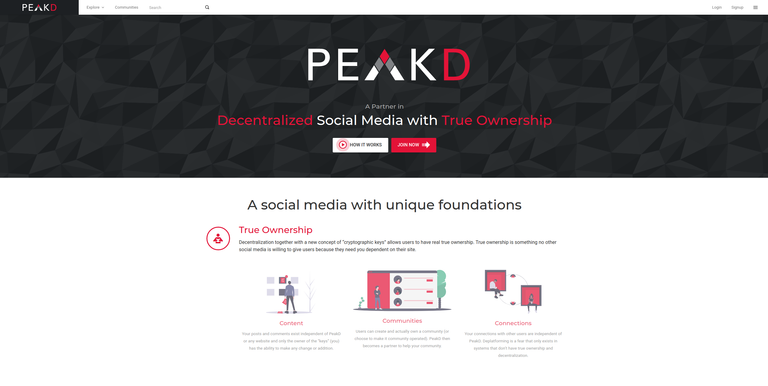 2. IPFS
Going forward, one of the main focus for our team will be the decentralization of the whole platform. So starting with this release PeakD will always be available both on peakd.com and on IPFS (if you want to know more about this you can check this page or watch a video).
To access PeakD on IPFS you can use one of the following links:
https://ipfs.peakd.com   (automatically updated on each new release to use the latest version)
https://gateway.pinata.cloud/ipfs/QmbLevET78btLCWgAfS99Aqn16D1Cz8kaW9dh6eqySqUJx/
https://cloudflare-ipfs.com/ipfs/QmbLevET78btLCWgAfS99Aqn16D1Cz8kaW9dh6eqySqUJx/

And if you use Brave just paste the following in the address bar:
ipfs://QmbLevET78btLCWgAfS99Aqn16D1Cz8kaW9dh6eqySqUJx/

While most of the Hive related features works well on IPFS, some of the additional features provided by peakd.com are not available (drafts, templates, bookmarks, image uploads, ...).
We plan to keep working on it and restore part of those features in the coming weeks but probably we'll not be able to provide all of them due to the decentralized version of the protocol.
3. Full post layout with sidebars for content and author
When reading a post (full page on desktop) you will now see some additional panels that can help you better navigate the content and discover more posts from the same author. This is a preview of the new layout:
If you have feedback or suggestion to make it even better feel free to reach out to us :)
4. HBD interest transactions and other Wallet improvements
In the past few days witnesses started using the option to allow APR on HBD. Most of the witness configured it to 3% and some interest are now being distributed. You can read more about this here: https://peakd.com/hbd/@smooth/why-i-set-my-witness-hbd-interest-rate-parameter-to-3
To better support this initiative the Wallet page now include the corresponding transactions and also show the APR for both HBD and HIVE tokens.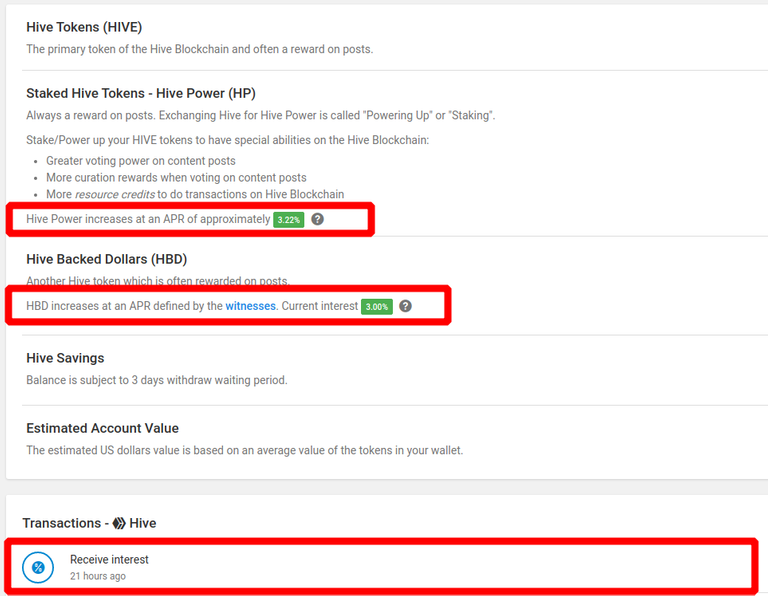 5. Remove fees on Tips
Starting with this release we are not enforcing the 1% burn fee on Tips anymore. Please keep in mind that Tips are supposed to be used as a reward for content published by other users ;)
6. Some minor improvements and bug fixes
As always some minor improvements, updates and fixes across the website. You can check the full release notes here: https://peakd.com/about/changelog.
# Improvements and Fixes
------------------------------

[new] Show 'escrow' transactions in Wallet
[new] New function for image hash during upload and generate the preview in the feeds
[new] Better PWA (Progressive Web Apps) support
[update] Show APR in 'general' params of the witnesses page
[update] Improve uploaded image compression library
[update] Sort community subscriptions by role and title
[update] Show user role label in Communities page
[update] Check for private keys/master password in tips message
[fix] Fix a rendering issue that truncates links containing an user mention
[fix] Fix an issue with duplicate permlink on scheduled posts
[fix] Fix a rare issue when loading activities/transactions on some accounts

---
Support the @peakd project
Now is probably a nice time to remind you of the ways you can support the development of @peakd.

We have a proposal on the Decentralized Hive Fund. You can review the proposal here.
If you agree to the proposal and you think the points mentioned add value to the Hive Blockchain consider supporting it using the above links or directly with this link.
---
We also run a witness server to help produce the blocks for the Hive Blockchain. You can vote for our witness so we are in a position to process more of them.
Vote on the witness page: https://peakd.com/witnesses
Using Keychain: You just have to click and approve the transaction
Using HiveSigner: You'll need access to confirm the transaction with your Active Key at least
---
The PeakD Team
About us: https://peakd.com/about
_Join us on Discord: https://discord.gg/Fy3bca5_s,