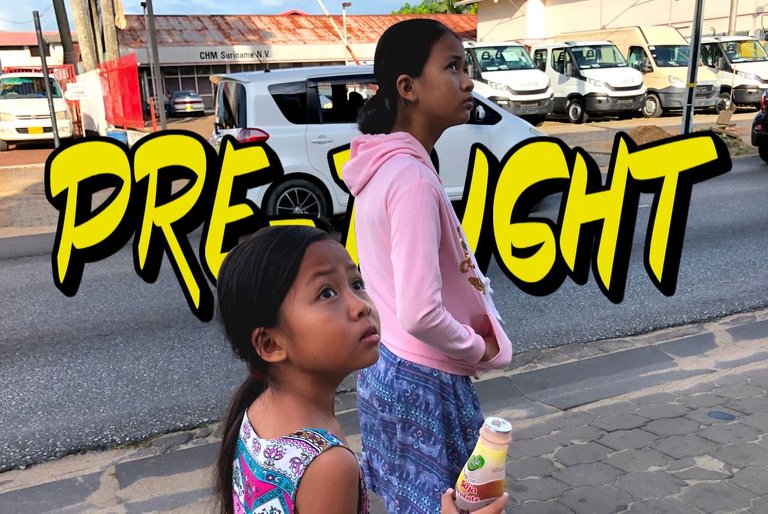 I haven't been posting much lately because my family I have been very busy prepping for our long awaited exoduses from Suriname.
Derelict Houses 🏚️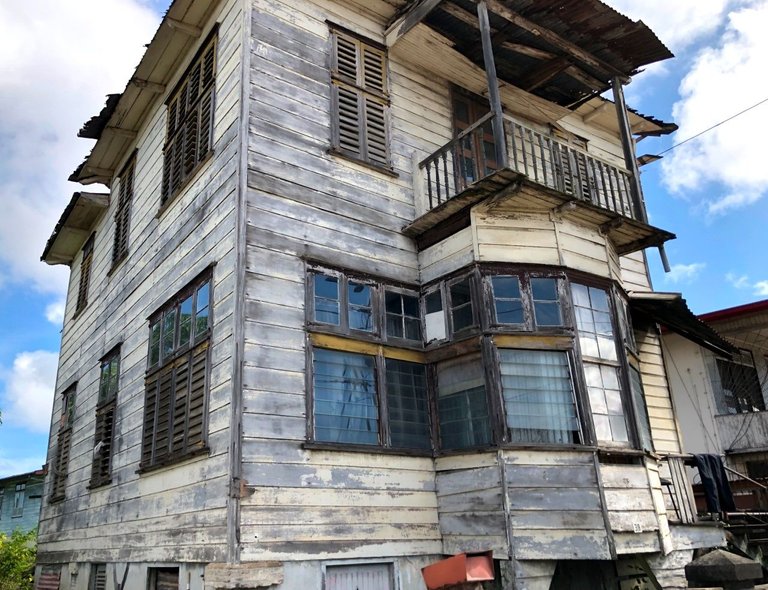 I should start by mentioning that as I write this post, family is actually in transit from Amsterdam to Singapore, so my content will take a few days to catch up with real-time. Regardless, I want so share with you all one of the last Suriname adventures I had with the three ladies of my life, a trip to town to get mandatory COVID-19 PCR tests. No journey in Paramaribo is complete without tons of derelict wooden homes that are just as creepy as they are intriguing.
Lots Of Warungs 🍴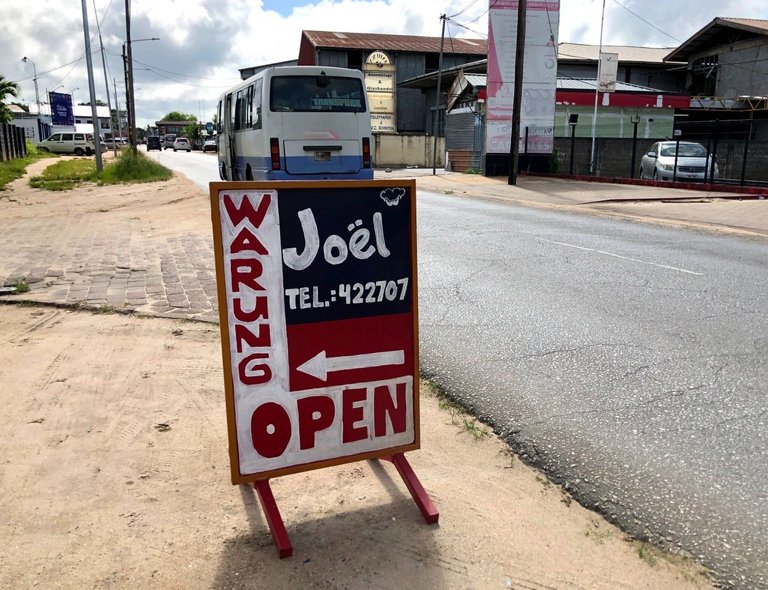 Another thing that is a common site is the word "Warung" on many roadside signs. Warung is the Bahasa/Malay word for "shop/store," but here in Suriname it means cafe or small restaurant, usually of the Javanese variety, but I hate to admit, not nearly as delicious as real Javanese food.
Check It Out 👀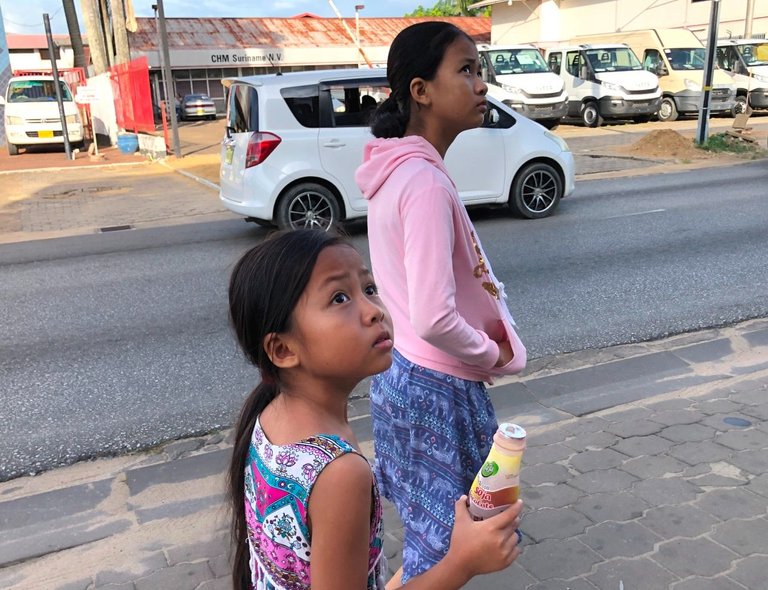 I have no idea what the @kidsisters were looking at, but it sure distracted Monkey-B from chocolate soymilk, a small reward for her being brave enough to go and do the COVID-19 test. She had already heard people talk about how terrible it is having a long thing shoved up your nose, so she wasn't exactly walking fast to get to the hospital.
Let's Get This Over With 😮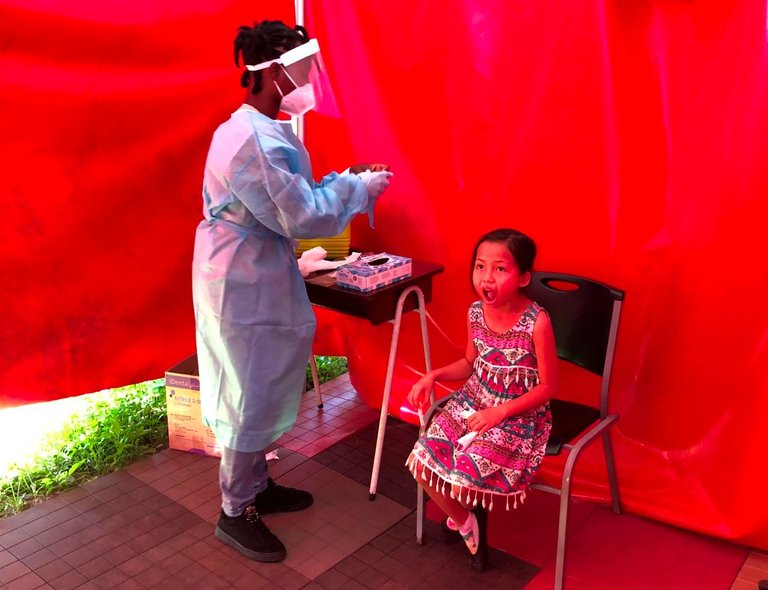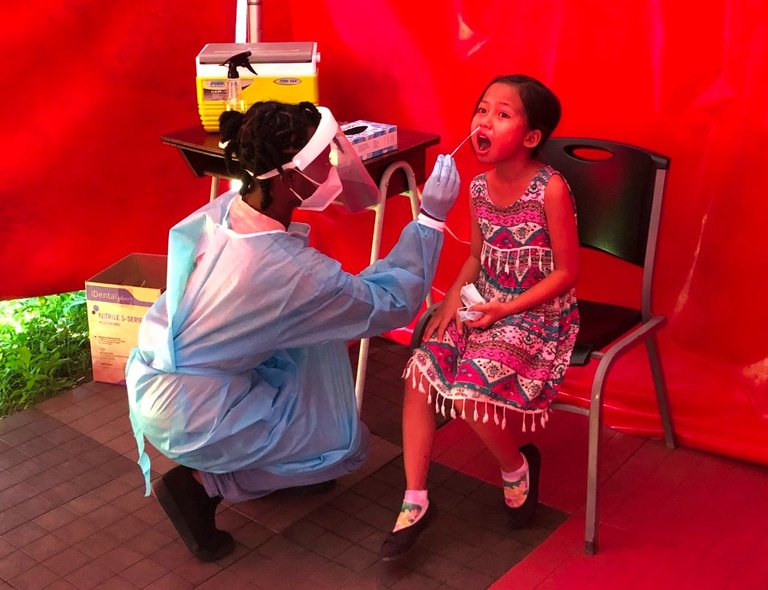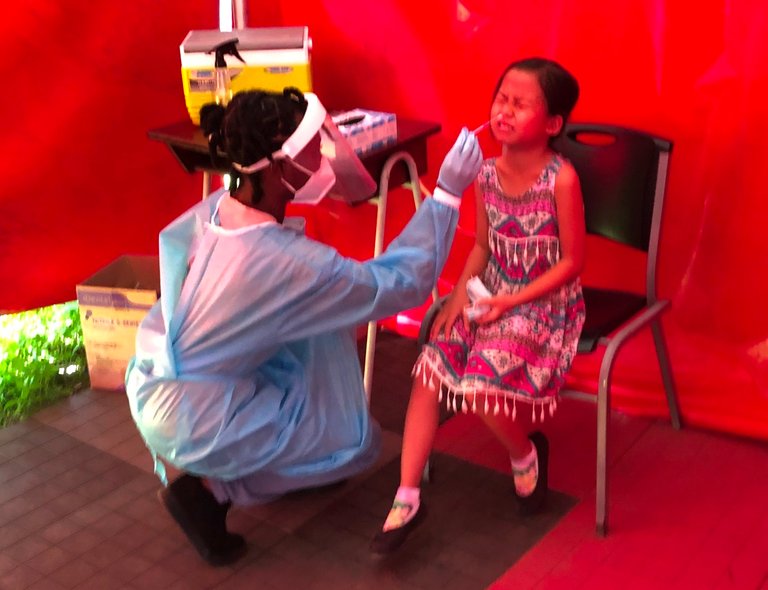 I was surprised to see how eager Monkey-B was to take her COVID-19 test, she has expressed her desire to leave Suriname for several years, so I can't blame her. Well, that eagerness was quickly replaced with some confusion and watery eyes. What surprised me is that here in Suriname they swab the back of your throat and then take the same swab and shove it up your nose.
Freedom ✊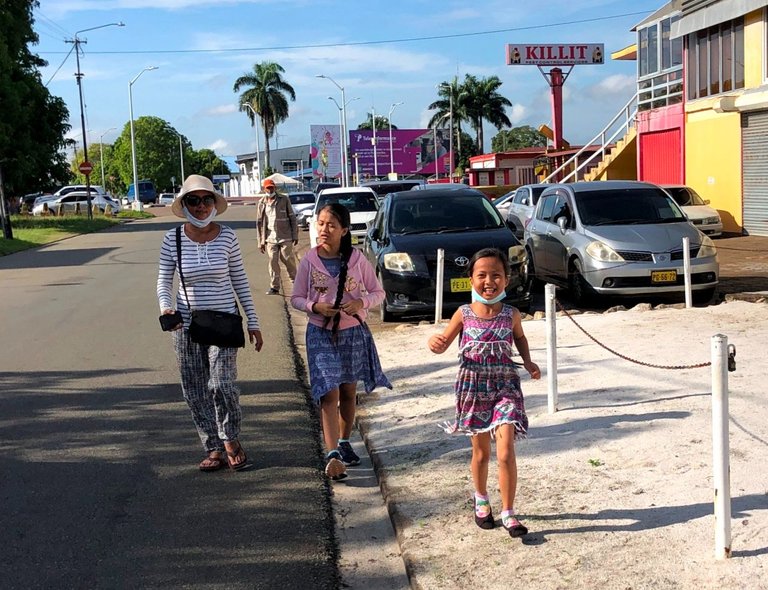 Upon completing their tests, we rejoiced and hit the streets, only to know we'd have to return later in the evening to collect the results. Our joy to be one step closer was quickly shattered after we spent one hour walking the streets unable to hail a taxi.
     This is just another reason we'll be glad to be back in Cambodia, a place designed for people without cars, where a tuk-tuk and motodup is only a shout away. Eventually we woke up a driver sleeping in his car, and he was kind enough to take us home from 5 times the regular price, just another kick in the ass from Suriname.
     As I mentioned before, I am playing catch-up with my posts, my family is already in the sky and I am here alone in Suriname. I miss my ladies dearly, this just sucks.

CLICK HERE TO JOIN HIVE AND START EARNING CRYPTO LIKE US