Finishing the story of Resident Evil Village 8 opens up a bunch of new features. There's a challenge list that opens up which lets you finish challenges to unlock CP (challenge points) which acts as a currency that can be used in the Extra Content Shop. These challenges range from everything to completing the story points, killing a certain number of enemies with certain types of weapons or lock picking a certain amount of locks. There's a lot of challenges.
The Extra Content Shop lets you buy a bunch of cool stuff. You can unlock extra post game guns that can be used in subsequent story runs and you can even unlock infinite ammo for all of the guns. These things are basically a must if you want to get the speedrun achievement where you need to finish the game in less than three hours. There's also a bunch of concept art photos that can be purchased and viewed.
A third thing that unlocks is a new game mode called The Mercenaries. This takes us through several of the most prominent stages of the game. The goal is simply to get through each stage as fast as possible while defeating as many enemies as possible. It's quite fun!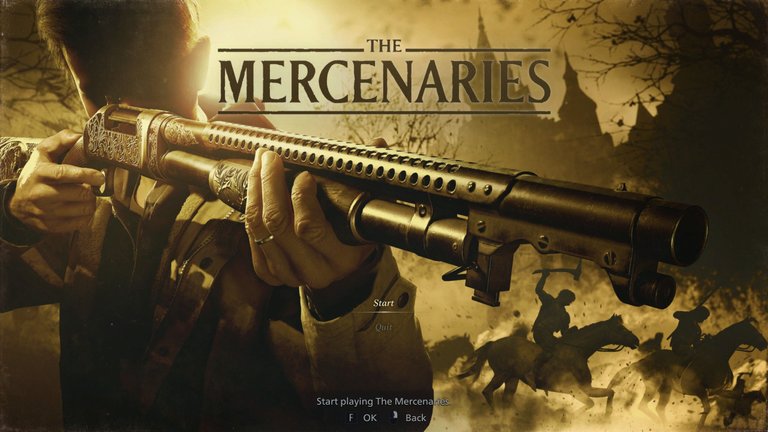 ---
The Overview
When we first load up the Mercenaries game mode we can only play the Village stage. The stage takes us through several smaller and confined areas of the village. We spawn in at the Dukes shop in the Castle with nothing but the starter gun and some ammo. We can do some shopping here and most of the guns from the campaign are available for purchase.
When we leave the room the game mode starts. At the top of the screen there's a timer counting down. We'll have to finish the level before the timer runs out. Killing enemies and finding yellow floating orbs around the level increases our time. The levels are quite short and not at all difficult so it's rather hard to not finish on time. I think they've deliberately made it easy to make you feel like more of an powerhouse.
Killing enemies also increases our score which is quite important. If we kill enemies in quick enough succession we'll also get a combo counter that increases the time and points we get for each kill. This means being fast and efficient is important if you want a good score. Why would you want a good score though?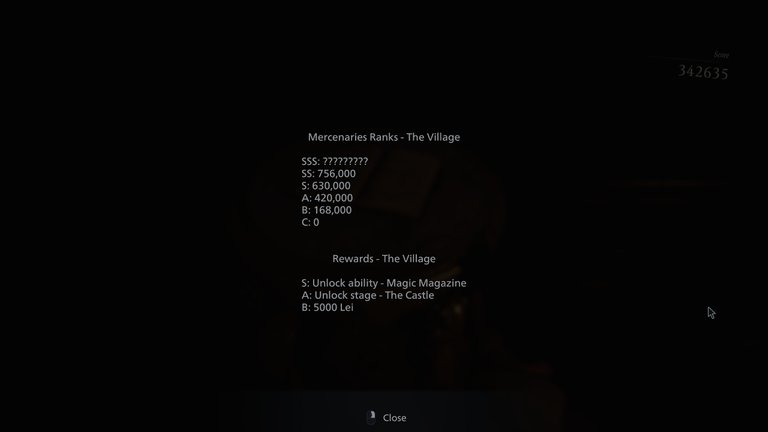 Each level can be finished at C, B, A, S, SS and SSS rank. Each rank requires an increasing amount of points to finish. By finishing the Village stage at B rank we unlock extra starting money for subsequent attempts. Finishing at A rank unlocks the next stage, the Castle, and finishing at S rank unlocks a new ability.
You can either choose to speedrun each level by killing off just enough enemies to make the goal spawn. You can then run to the goal and finish the level relatively quick. It's more efficient to kill all enemies though as this will definitely net you a bigger score. The more time and money you finish a stage with nets you a bigger score as well. There's a lot of factors at play. Finishing an area lets us visit the shop again before we start the next area. Each stage has 2-4 areas it seems.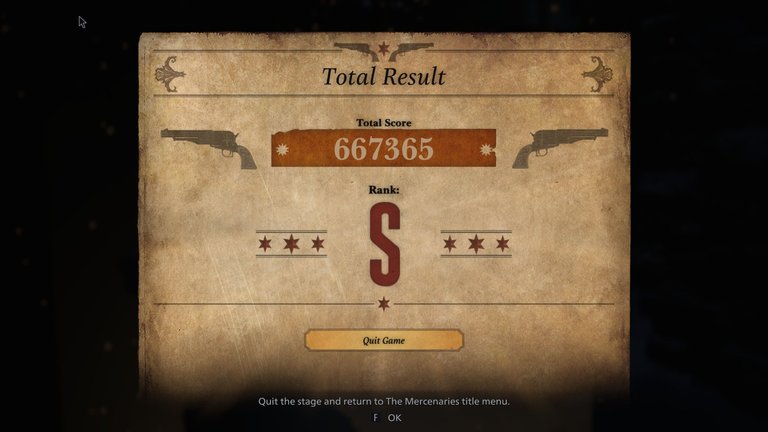 ---
Almost a rogue-like
What's extra cool is that the game mode has some rogue-like elements. If you die the run is over and you have to start over. This isn't a big deal seeing as each stage takes a maximum of 15 minutes to finish. The biggest similarity to rogue-likes comes with the abilities though.
As you traverse the levels you can find blue floating orbs that you can smash. This lets you choose an ability much like you get to do at certain points in rogue-likes. This can be abilities that increases your movement speed, shotgun damage, headshot damage, close range damage, melee damage and so forth. There's around 20 different abilities to choose from and you can unlock more by finishing each stage at S rank.
You're already quite powerful in this game mode and some of these abilities just turn you into an absolute powerhouse. If you're lucky and get some of the best abilities you'll be running around one shotting pretty much everything. Even the big boy Soldat enemies.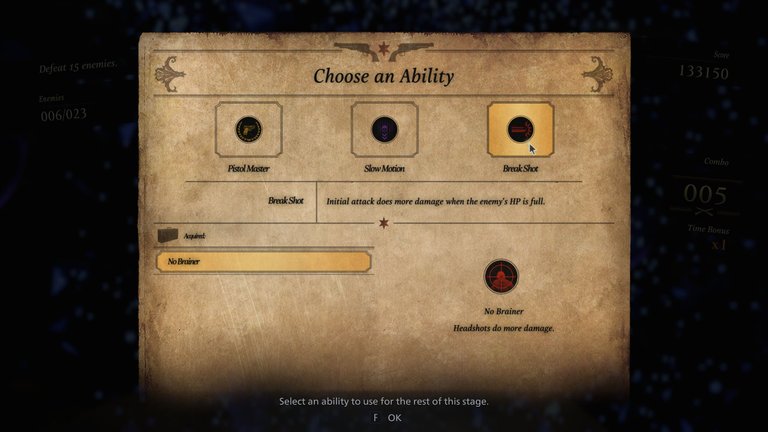 ---
My strategy
I've done a little bit of experimenting with builds and strategies and I've found that a shotgun build suits my playstyle best. I can one shot most weaker enemies from the get go and with a couple of upgrades to the shotgun I'll soon be one shotting the big boys as well.
I go with the W870 TAC shotgun. I immediately sell the LEVI handgun and any first aid kits and excess ammo for guns I don't use. This gives me more starting money to upgrade the shotgun with. I get a couple of reload speed, ammo capacity and damage upgrades for the first level.
When it comes to ability I just go for anything that gives me damage. Headshot damage, close range damage and shotgun damage are my priorities. There's an ability that makes enemies explode when killed so I always prioritize that if I see it. There's also an movement speed upgrade I like to get as early as possible. This can save a lot of time for sure. If none of these are available I'll go with something that gives extra survivability even if it's not really necessary.
This build will have me one shotting Soldats and two shotting the armored Soldats by the end. It's quite good. I've been slowly learning the stages and I've managed to get S rank on the Village and Castle stage and an A rank on the factory. I haven't attempted the fourth stage called The Mad Village yet.
I like that the stages and levels are the exact same every time and that the enemies always spawn in the exact same locations every time. This means that you can slowly learn each stage and improve it over time. When you know where each enemy spawns and where the exit will be you can slowly start finding the most efficient route to rack up that kill combo for a massive score. I'm loving it!
Have you been playing The Mercenaries mode in Resident Evil Village? If so let me know what you think about it in the comments.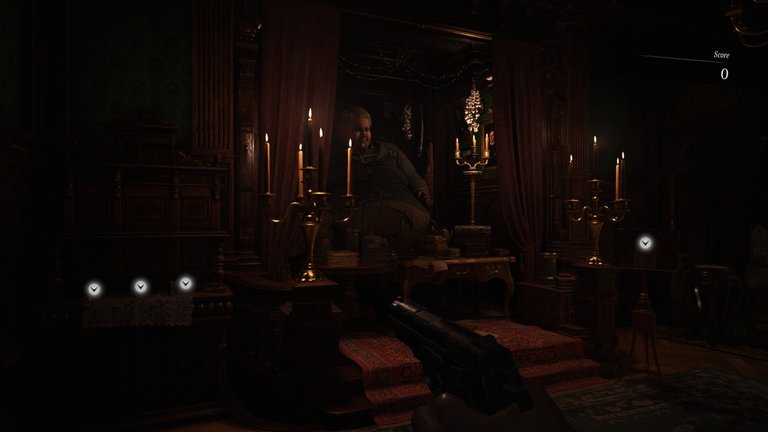 ---
All images in this post are screenshots taken by me.