Terraria is perhaps my favorite sandbox game out there. It's just such a huge, detailed, charming and fun game that you can play for hours on end without getting bored. Unless you're just farming for ores and minerals there's always some new items to find, biomes to explore and bosses to defeat. @therealflaws will probably come around here spewing some stuff about Minecraft being better but he can go take a hike. Minecraft is not a better sandbox game than Terraria and it never will be.
I have such fond memories of me and my brothers spending hours upon hours for days to get good enough gear to beat the wall of flesh and enable hardmode. Hours of dying while mining meteors and exploring the dungeon for those extra spicy items. This is one of those games where I never mind starting over. I have a goal in life that one day I'm gonna start a hardcore playthrough where I manage to defeat all the bosses. Hardcore means that your character and world is permanently dead if you die, much like in Don't Starve.
@luisestaba23 wrote about Terraria the other day and that made me want to play it again. It's the kind of game that I play every now and then to just go exploring for some new items or other stuff. Quite coincidentally my younger brother messaged me yesterday asking if I wanted to play Terraria again using the Calamity mod so I had to check out what that was about.

Fabsol
Apparently this mod is huge. According to their wiki (yes the mod is so huge it has it's own wiki) the mod adds dozens of new enemies, bosses, biomes, structures, items, crafting recipes, songs and even a new class and a new leveling mechanic. This is spread out through both the natural progression of the game and endgame. Vanilla Terraria already has close to 4000 items, 500 creatures and 30 bosses so making meaningful expansions to the game isn't a minuscule task at all.
It's all quite well integrated to the game as well, meaning if you've never played Terraria or done a lot of the content before you might not have any idea that the boss or item you're currently fighting is from the original game or the mod. This might be true for me seeing as I haven't played it much after the last and final content update arrived.
Another thing that I noticed is that the mod has it's own sub-reddit with close to 30k subscribers. That just goes to show how much the community loves this mod. As far as I can tell the mod is still being supported and developed with new content coming out at a decent rate.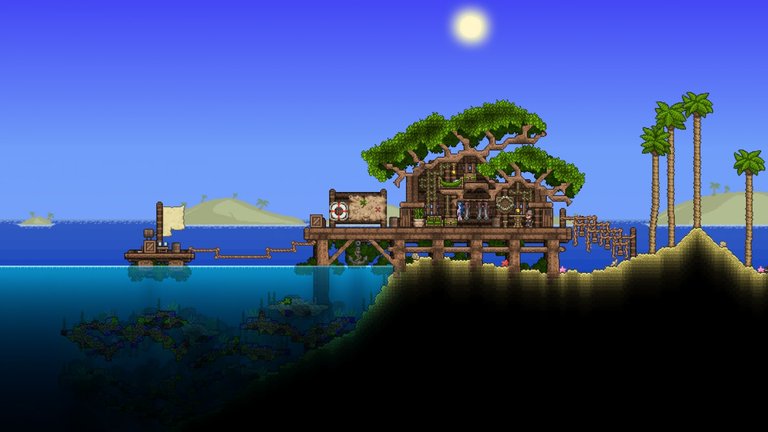 Komplett
I "only" have 90 hours played in this game but if this mod is good I'm totally ready to spend another 90 hours delving and exploring. I never really did everything there was to do after the latest and final official update that added a couple of new difficulties and bosses to the game. I'm currently sitting at 47/104 achievements on Steam but this is totally the kind of game I could get lost in and unlock all the achievements for. That's gonna be a time consuming task for sure but seeing as I probably have 8 weeks of holidays starting on Wednesday that won't be an issue.
Has anyone tried this mod and have anything to say about it? If not then I would love to hear about your favorite things or experiences from Terraria in the comments. I'm super excited to start this up with my brother today, even if it means I'm starting over fresh with wooden armor and have to go mining for copper again.