I've always been convinced that the zombie genre would be perfect for virtual reality (VR). There's a couple out there to choose from. The Walking Dead: Saints & Sinners and Arizona Sunshine seem to be the best rated ones at the moment. VR is very much still finding it's place in the world so there's not a whole lot of games to choose from in every genre. There's no room to be picky.
Since me and a friend was looking for a coop VR game we decided to check out Arizona Sunshine. It looks pretty cool from the screenshots and videos I've seen and since it was 50% off these last few days we were able to pick up the Deluxe Edition with all the DLCs for $15. Not a bad price at all for one of the best rated VR games out there.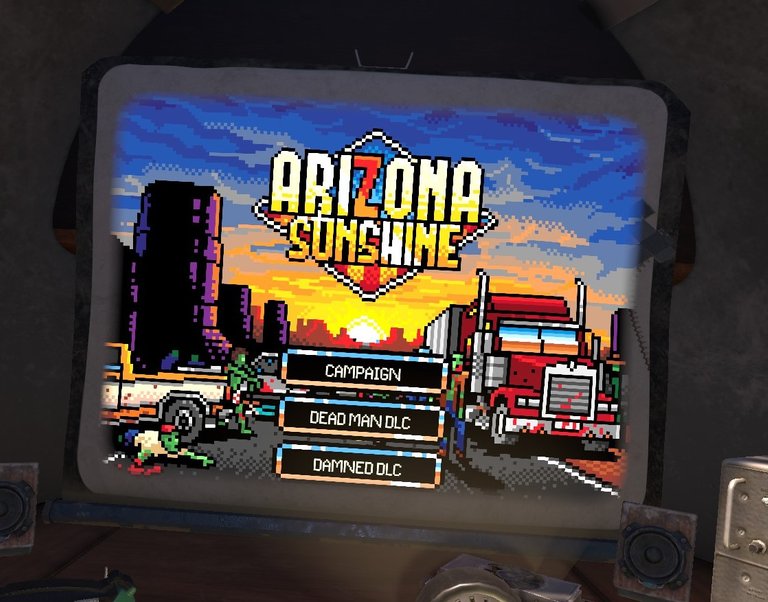 ---
First impressions
My immediate reactions were that the game looks great. We spawn into the desert canyons of Arizona in what I would imagine is the Sonoran Desert. We're surrounded by high canyon walls and the weather is great. We spawn in with nothing but a gun and some ammo. Our objective is simply to get out of here and to safety. Pretty straight forward.
The gameplay is pretty straight forward as well so there's not much of a tutorial needed. The few things that we need to learn they show us as we go. Shooting zombies is as simple as pointing our gun and shooting. You really gotta be on point with the aim though. It's relatively easy to hit your shots from up close but if you're at a distance you're gonna have a bad time with the handguns. Or I might just be bad at aiming. I'm probably bad at aiming.
Another important gameplay element is the ammo belt. Ammo is stored in your belt that can be seen and accessed by looking down. When you find ammo around the world you pick them up and drop them off at your belt. Or basically in your groin in real life. If you need to reload your guns it's as simple as releasing the magazines and let them fall to the ground and then punch the gun into your ammo belt. Or your groin which is what keeps happening to me. For anyone who watches me play this from the outside it will probably look like I'm just standing there beating my own groin over and over. The neighbors has to be confused for sure.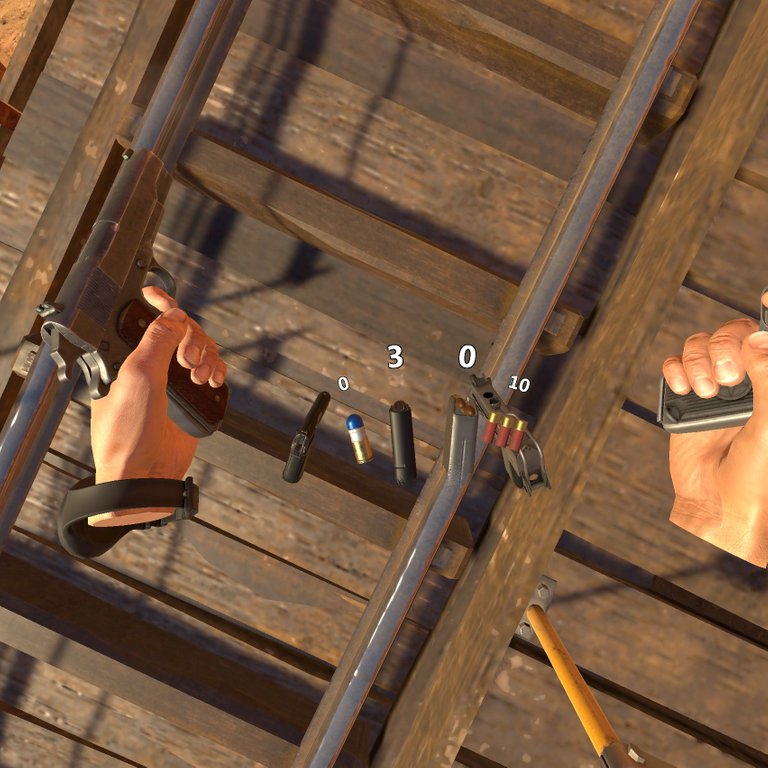 ---
Coop is fun
This is the kind of game that is definitely better when playing it in coop over playing it alone. The game is very arcadey and doesn't have much of a story to it. We don't really get much of an explanation as to why we're in the canyons or where we're going. Apart from reading a sign that mentions a safe haven and our character commenting on it there's not much of substance to the game. If we encounter some kind of obstacle like a locked door or some debris in our path that needs to be blown up our character will comment on it but that's it.
You progress through the game in sections. An area might have a locked door and some zombies. You kill the zombies and find the key. You open the door which triggers an alarm and more zombies arrive. This is pretty much the rinse and repeat of the first few hours of the game. It's a little bit like Left 4 Dead in that regard.
I would probably be quite bored with this if I was playing it alone as the game feels kind of dead, no pun intended. When playing it with a friend though you can mess about and have some fun. Finding silly hats and masks that we can dress up our characters in is much more fun when you can show it off to someone. The thrill of finding a badass six shooter revolver and screaming "DUDE CHECK THIS OUT" as you're pointing the gun into his eyeball totally beats playing alone and just thinking "Cool, a revolver.".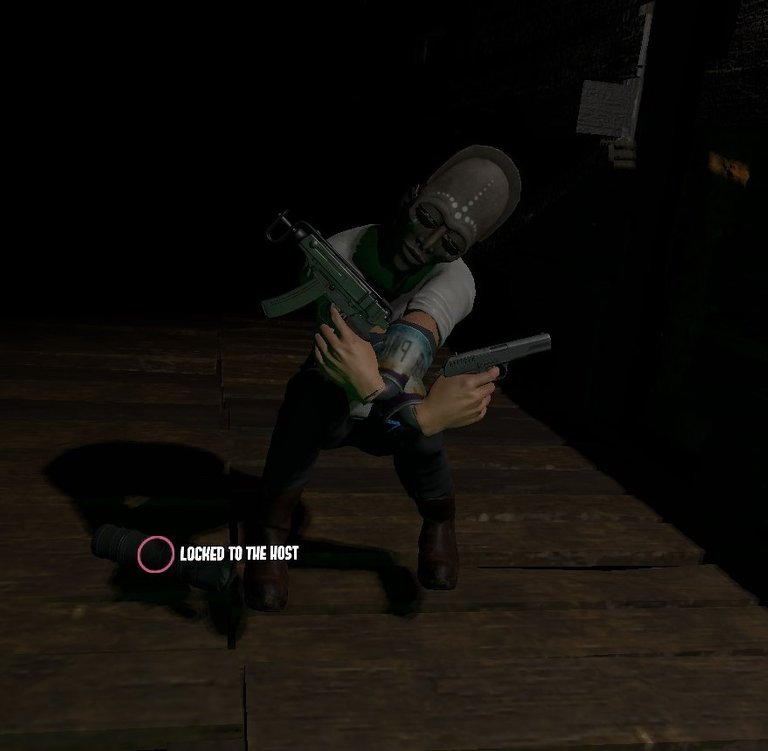 The Verdict
Arizona Sunshine is a fun game that's definitely best to play with friends. It wouldn't be a bad experience solo either but it's just that the game doesn't have a lot more going for it than running through the stages and shooting zombies and finding loot. There's not really any innovative gameplay mechanics that make it stand out. If shooting zombies in the face in VR is all you want this is the perfect game though.
Much of the reason I feel it's a lacking solo experience is probably because I've been playing a lot of Half Life: Alyx lately. That game is an amazing solo experience with a rich story and a detailed world. It also has some great and innovative gameplay mechanics that really makes it stand out. I was afraid that playing Alyx as one of my first VR games would make me feel like any other game was bland in comparison, but oh well.
I'm gonna keep on playing this with my friend though. It's fun to mess around with in coop if you just want to have a good time with a bro while shooting some zombies in the face.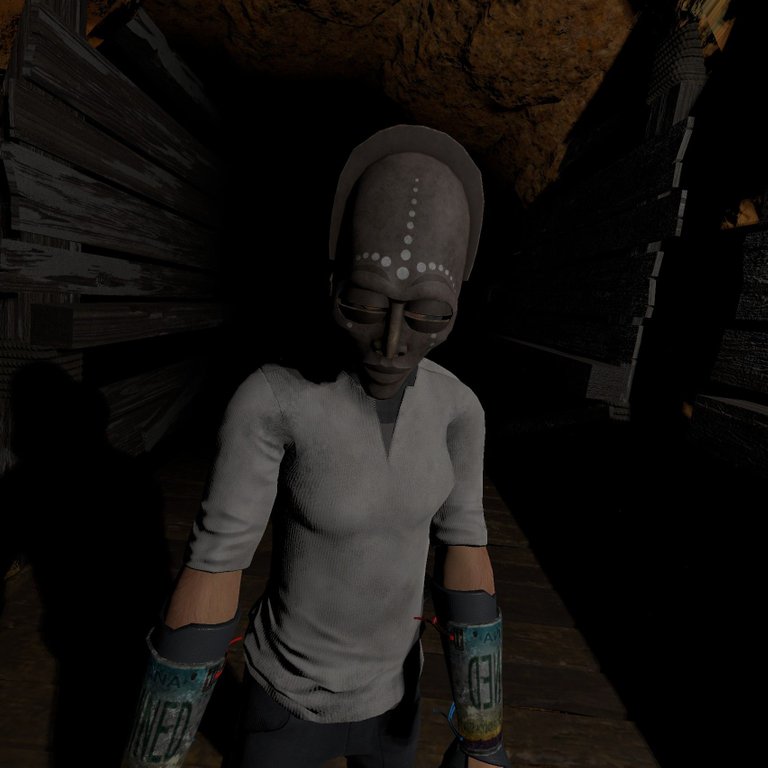 ---
Juggling games
This is also one of the few times in my life I've been juggling several games at the same time. I usually stick to playing one game or perhaps two at the most. I'm currently juggling four different games which is crazy to me. I'm playing Resident Evil Village and Half Life Alyx alone, Terraria with my brother and Arizona Sunshine with my friend. It's not all that bad changing it up regularly though I gotta say. The Oculus Quest 2 only has like 2-3 hours of battery life depending on the game you play so I can only play VR games for a limited time before needing to charge. Luckily I have some backup in those other games.
To end off this post I gotta mention that I was thrilled to find this goblin mask. It's so awesome: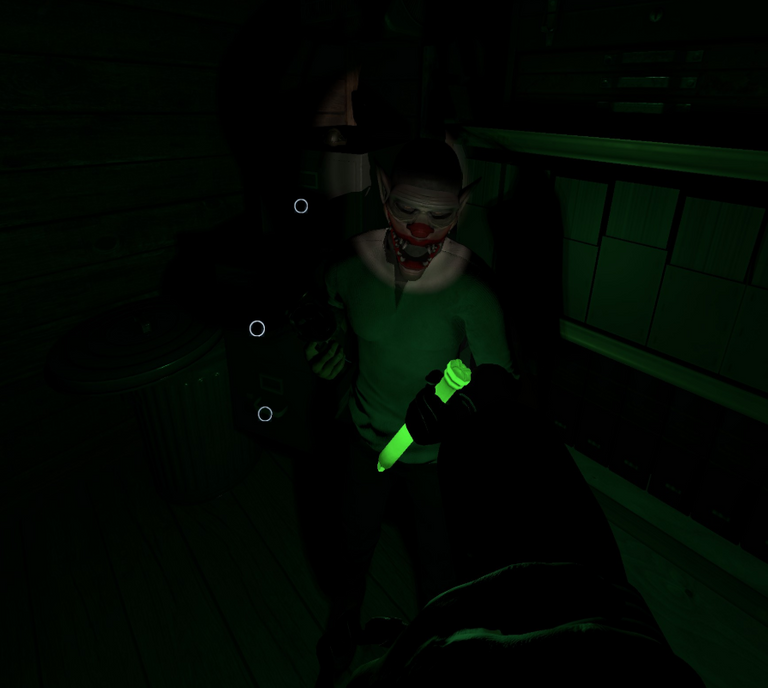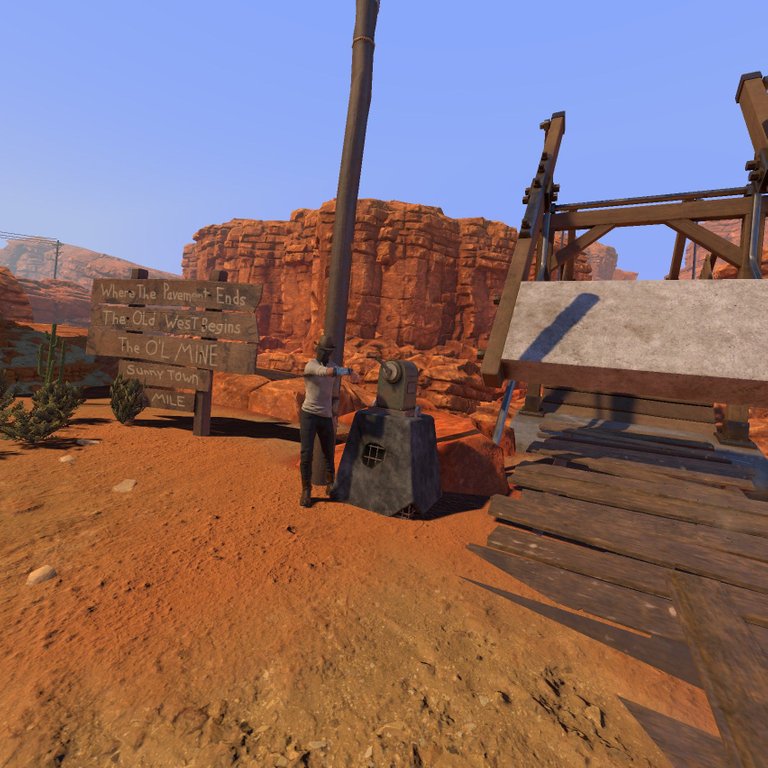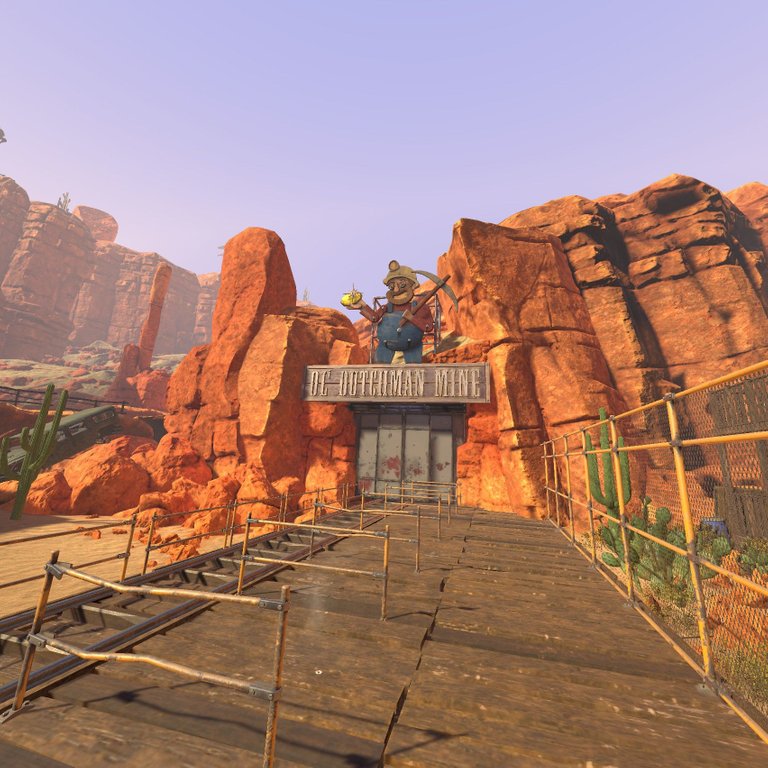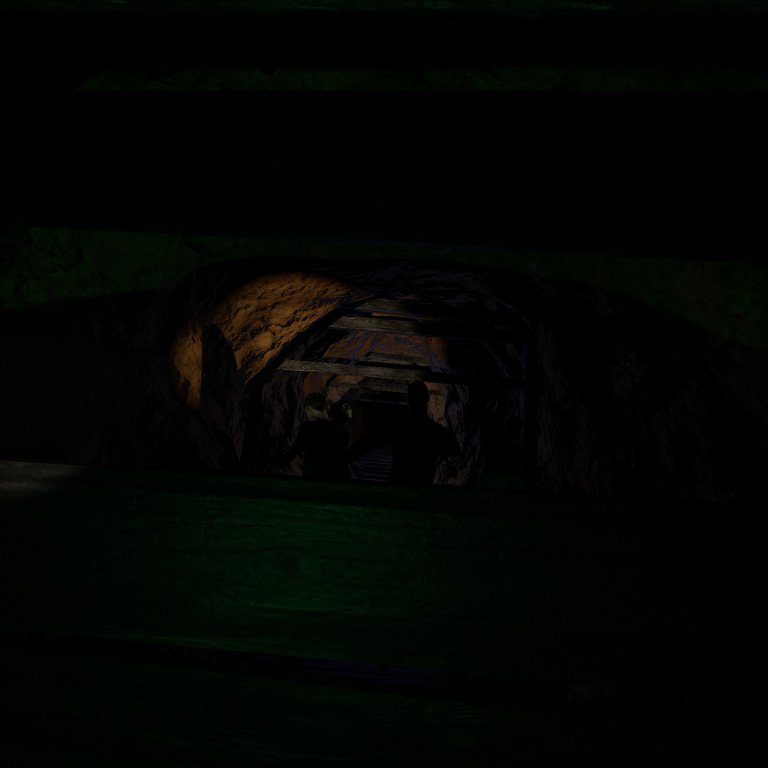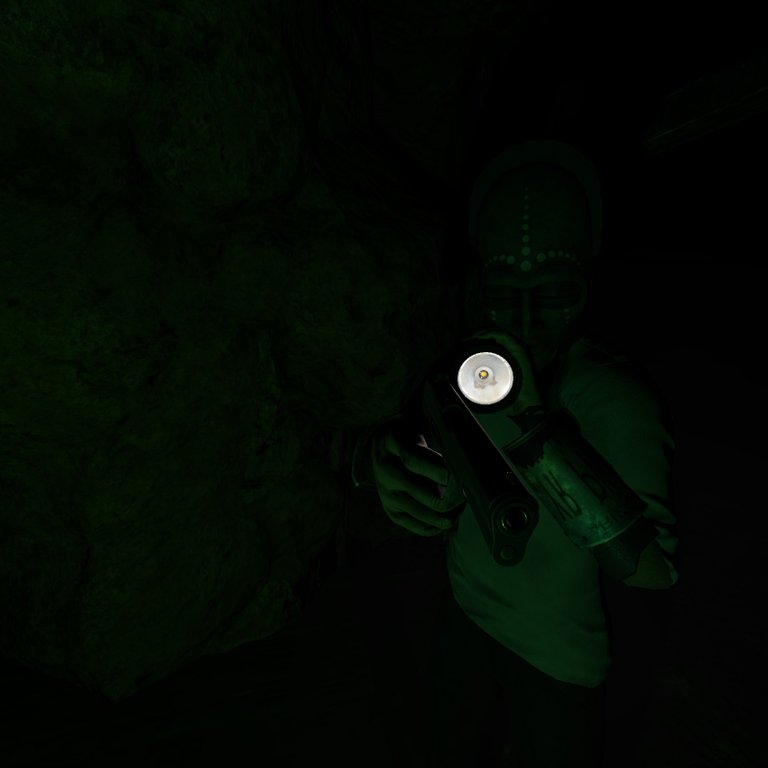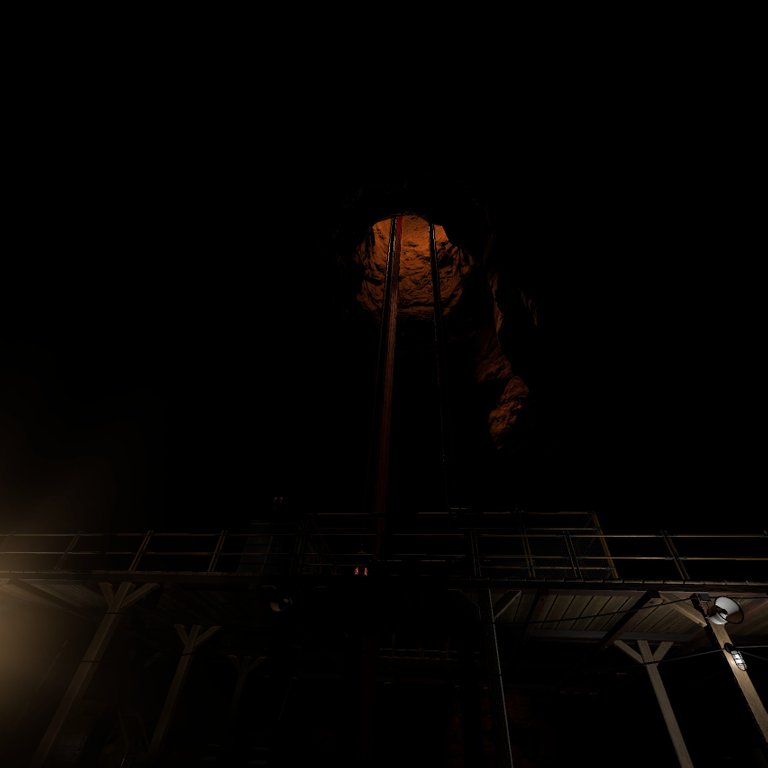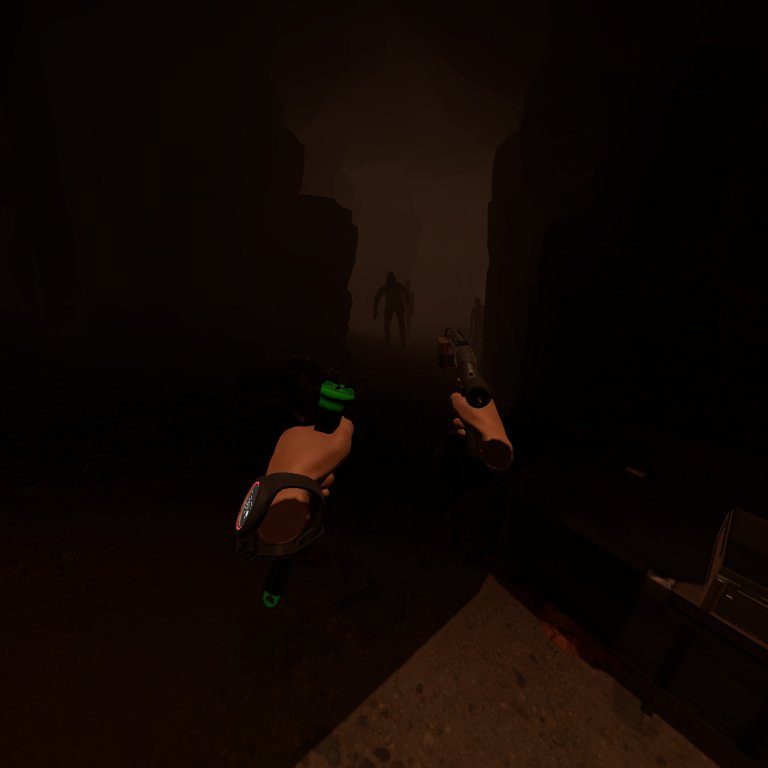 ---
All images in this post, except the one taken by my friend, are screenshots taken by me.