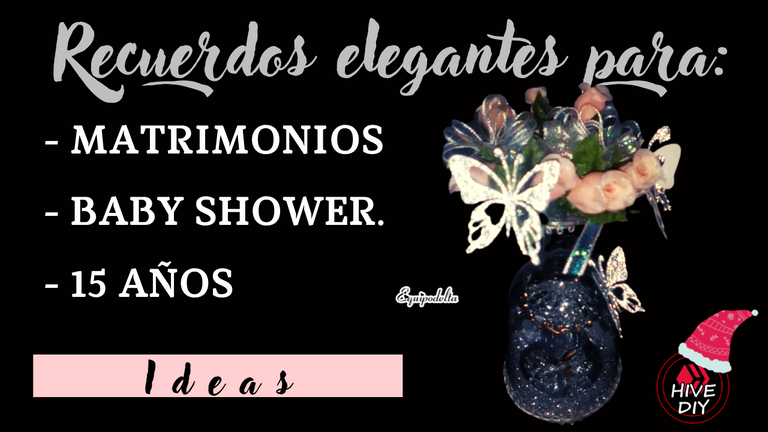 ---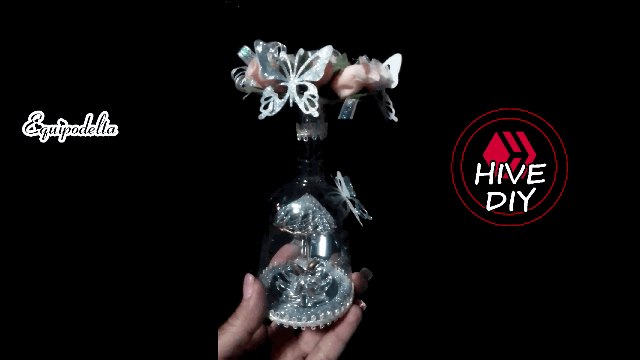 Idea for any occasion, decorate to your liking.
Greetings friends who love crafts.
Today I am happy to show you another nice project, this time elegant.
I feel like I'm in heaven in this city, because here there are plenty of stores where they sell handicrafts, jewelry, that explodes my creativity.
Many years ago I worked in a jewelry store, where many times I had to make souvenirs to sell. One of the employees, my partner at that time, was an expert at making them, I loved watching her work, she noticed my curiosity and in her free time she taught me how to make crafts of this type, I learned a lot. We made a lot of floral arrangements for all kinds, either with real flowers or fantasy, my favorites were under the theme of marriage because they were so elegant and sweet.
Now I pass on my knowledge to you, with this beautiful project that I hope you like.
With this nice project you can start your own business. I offer my services.

Idea para cualquier ocasión, decora a tu gusto
Saludos amigos amantes de las manualidades.
Hoy me siento feliz de mostrarte otro lindo proyecto, esta vez elegante.
Siento que estoy en el cielo en esta ciudad, pues aquí sobran las tiendas donde venden cosas de manualidades, bisutería, eso explota mi creatividad.
Hace muchos años trabajé en una tienda de bisutería, donde muchas veces me tocó hacer recuerdos para vender. Una de las empleadas, mi compañera en aquel tiempo, era toda una experta haciéndolas, adoraba verla trabajar, ella notaba mi curiosidad y en los tiempos libres me enseñaba hacer manualidades de este tipo, aprendí mucho. Hacíamos mucho arreglos florales para todo tipo, bien sea con flores reales o fantasía, mis favoritos eran bajo la temática de matrimonio por ser tan elegantes y dulces.
Ahora te traspaso mis conocimientos a ti, con este lindo proyecto que espero te guste.
Con este lindo proyecto puedes comenzar a emprender. Ofrezco mis servicios.
---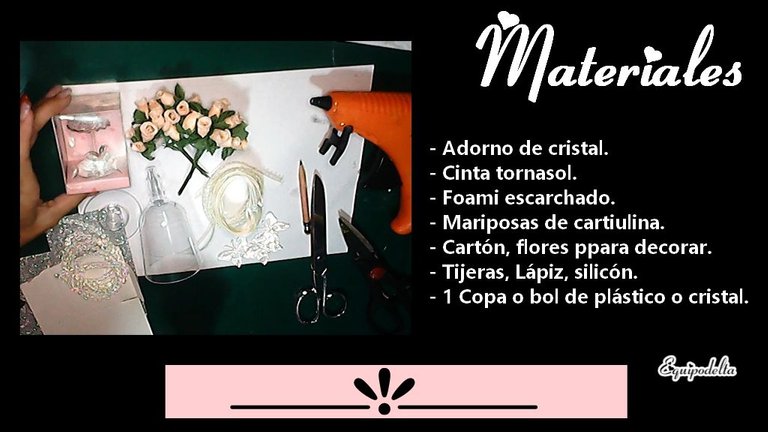 Crystal ornament.
Iridescent ribbon.
Frosted Foami.
Cartiuline butterflies.
Cardboard, flowers to decorate.
Scissors, pencil, silicone.
1 plastic or glass cup or bowl.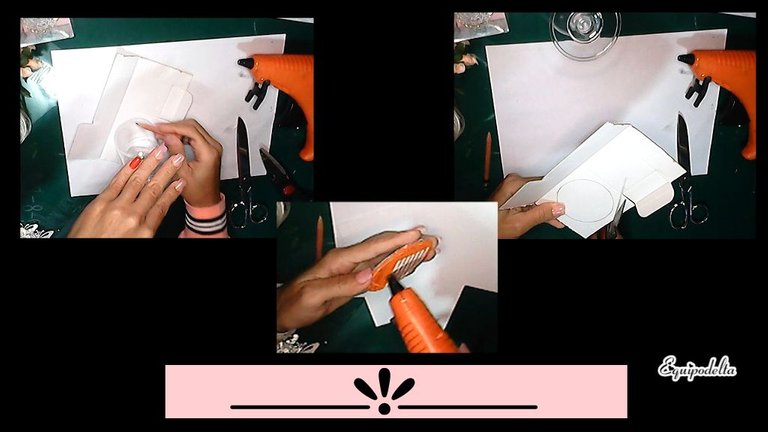 Step 1
Place the cup on the cardboard and mark with the pencil a guide to cut out, cut out leaving approximately 0.5 centimeters of edge, then glue it to the foami and cut out the shape of the cup.

Paso 1
Coloca la copa sobre el cartón y marca con el lápiz una guía para recortar, recorta dejando aproximadamente 0.5 centímetros de borde, luego pégalo al foami y recorta la forma.
---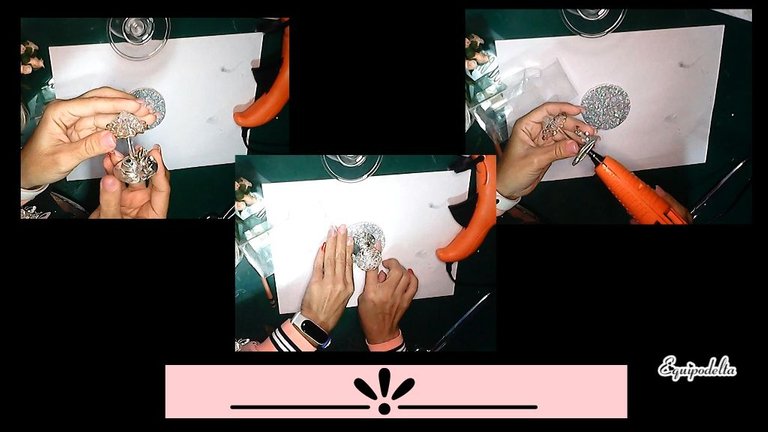 Step 2
We take our piece of glass very carefully, because they are very fragile, remember that you can choose the ornament and the material of your preference.
We put some glue and fix it to the base of the foami.

Paso 2
Tomamos nuestra pieza de cristal con mucho cuidado, pues son muy frágiles, recuerda que puedes escoger el adorno y el material de tu preferencia.
Colocamos un poco de pegamento y lo fijamos a la base del foami.
---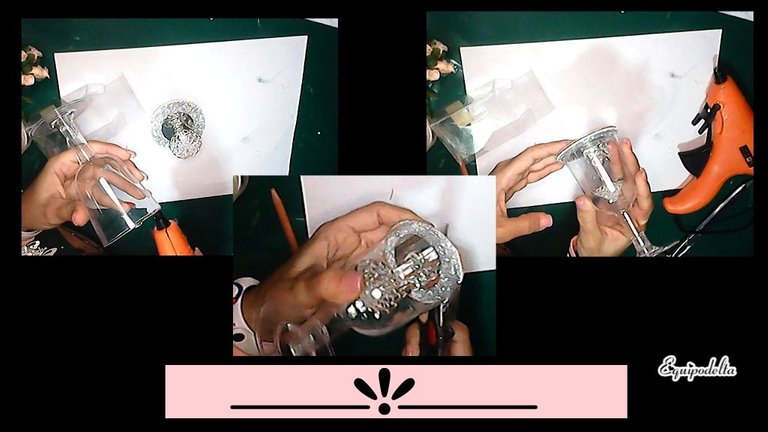 Step 3
We take our cup or bowl, place glue and fix it to our base. Then trim the excess edges of it.

Paso 3
Tomamos nuestra copa o bol colocamos pegamento y lo fijamos a nuestra base. Seguidamente recorta los bordes sobrantes del mismo.
---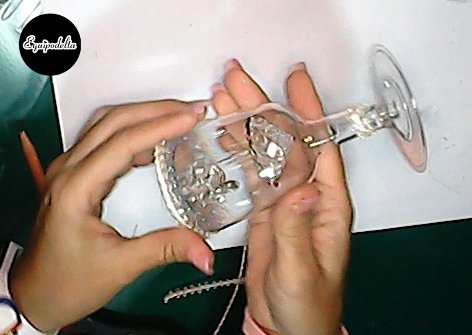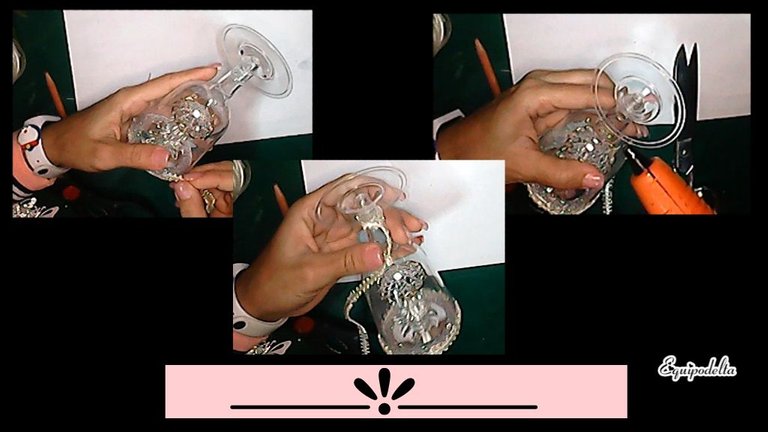 Step 4
We use the litmus tape to cover the imperfections of both the base of our ornament and the tie of the cup, since in my case this is removable.

Paso 4
Usamos la cinta tornasol para cubrir las imperfecciones tanto de la base de nuestro adorno, como del empate de la copa, ya que en mi caso esta es desmontable.
---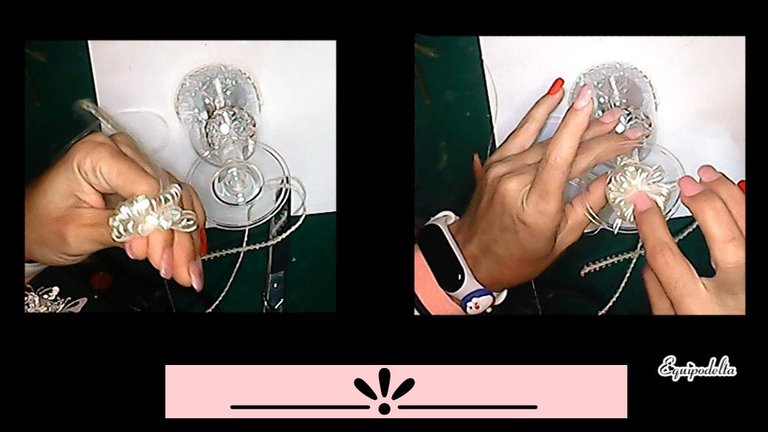 Step 5
Take the ribbon, this has a thread that when pulled will make a loop in an easy and practical way, make as many loops as you need to cover the top of the cup, in my case I only made three.
Glue and decorate as you like.

Paso 5
Tomamos nuestra cinta, esta tiene un hilo que al halarlo hará un lazo de manera fácil y práctica, realiza cuantos lazos necesites para cubrir la parte superior de la copa, en mi caso solo hice tres.
Pega y decora a tu gusto.
---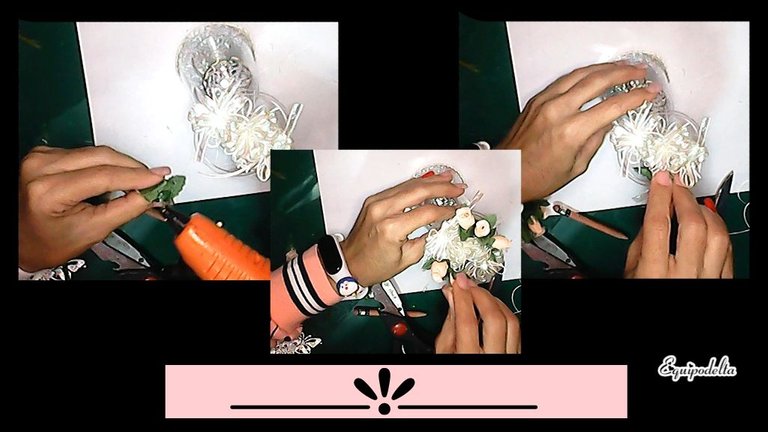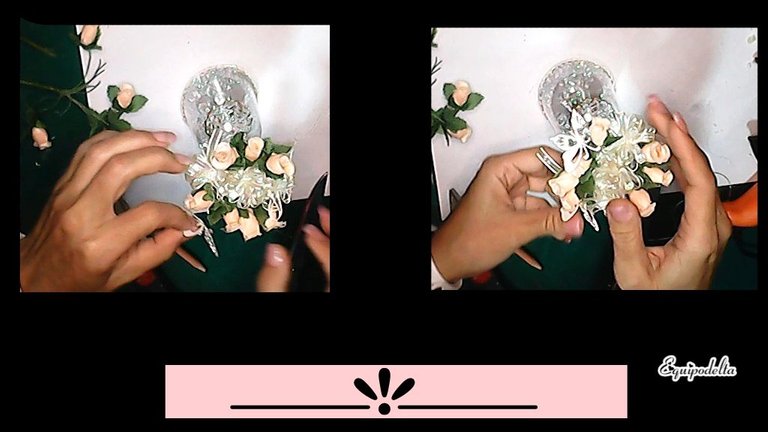 Step 6
Glue the flowers in the empty spaces.
Glue the butterflies in the places you think will enhance the ornament.

Paso 6
Pega las flores en los espacios vacíos.
Pega las maripositas en los lugares que consideres realzará el adorno.
---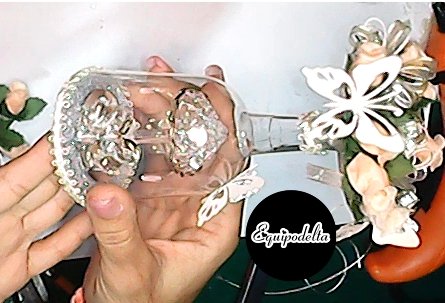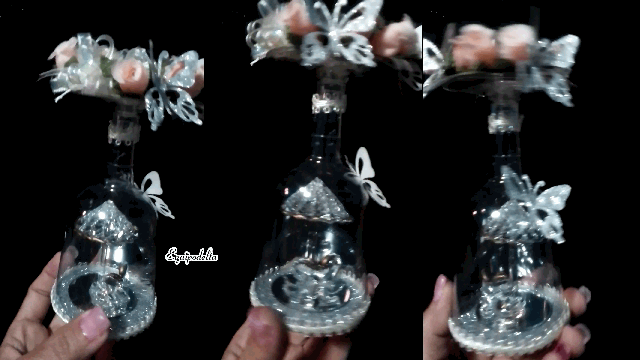 Elegant, easy and quick to make.
Do-it-yourself
You have the video tutorial, there I explain you step by step, support me with the view and your nice comment, what do you think about this nice project?

Elegante, fácil y rápido de hacer.
Hazlo tú mismo
Tienes el tutorial en vídeo, allí te explico paso a paso, apóyame con la vista y tu lindo comentario, ¿Qué te parece este lindo proyecto?
---

Recursos / Resources.



Hacks, DIY, Crafts, handmade arts Community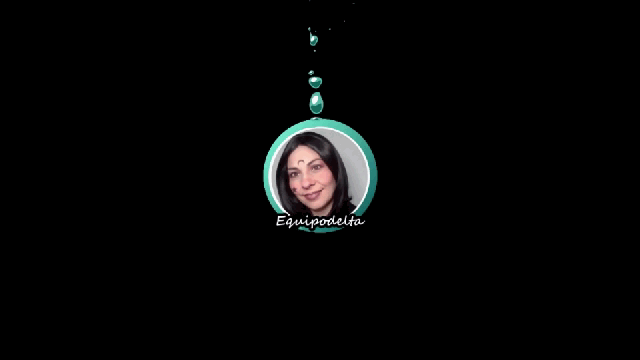 ---
▶️ 3Speak