I've read and been told stories about how people approach and talk to the homeless, hear their stories, sympathise and help them out with a few gifts. They tell of how grateful these people are to have someone actually speak to them as a person and offer them some kindness. Like us, they are human too. Also, one of the things I often hear they need is socks. They seem to be something that's hard to come by when your in that situation.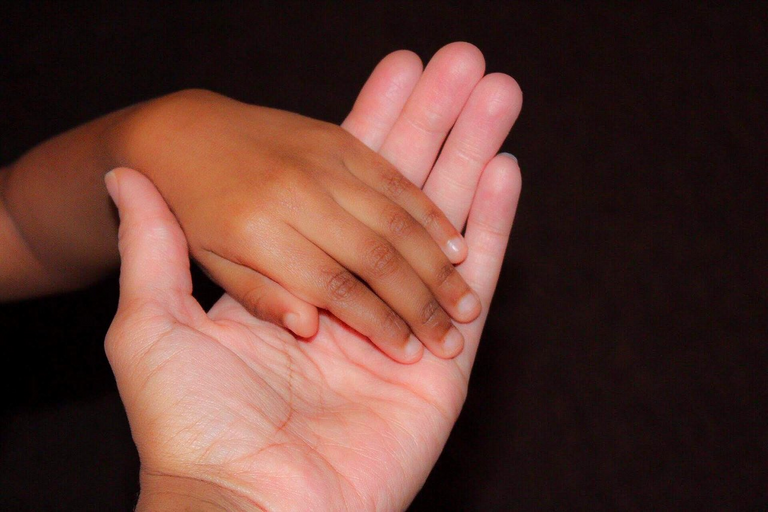 I personally don't encounter many homeless, but one day I had the opportunity to. A man was sleeping rough on the bench near the library one day and had his feet showing through the huge holes in his socks. I needed to go to the supermarket across the road for a few things and my husband needed new socks too, so I got one extra of the things I needed that day, juice and socks, then went back to the man on the bench. As I'm pretty much terrified of approaching anyone I don't know, this was no easy task for me and I played scenarios in my head to convince myself I could manage to listen and chat if that's what he wanted.
The guy was asleep with his head under his coat, like a bird with its head tucked under a wing. I apologised for disturbing him and mentioned that I noticed his socks were worn, asking if he'd like a pack of new ones, because I had some extra. I offered him juice as well, in case he wanted a drink. As he moved his coat away from his head I noticed he had a cake in its packaging held close to his chest. A couple of pairs of shoes were under the bench and one pair was keeping the cake company.
It was pretty obvious straight away he just wanted rid of me. He refused the gifts, except when I asked if he was sure about the socks, then as his voice reluctantly said he'd take them (almost as if he was doing me a favour), his hand betrayed him by snatching them and putting them in the treasured place with the cake and favourite shoes.

As I thought about it, this guy had actually placed himself in a reasonably good place to survive without a home. The shopping centre has public facilities where he can use the toilet and wash. The front car park has a donation bin, which quite a few of the poor do their shopping in for reasonably priced clothes (this was probably where he gotten his shoe collection from). Then there will be the supermarket bins from which he probably got his cake. In fact the only thing he wasn't likely to get hold of was socks, so that explains the advice on what to give homeless people.
Half of me was grateful for the interaction being brief, while the other half was a little embarrassed and reminding me why I generally avoid offering help unasked for. I'm not one of those people who has heart warming stories to tell about how benevolent I am and how I've saved people or creatures or been a turning point in someone's life. Trying to do those sorts of things generally blows up in my face.

It's surprising how many people don't like being offered help. So you've got this conundrum going where you're guilted for not offering help and guilted for offering help. Sometimes it's our pride that doesn't allow us to accept help, but it's also our pride that suffers if our offer of help is refused. Is it any wonder we don't help our fellow people when we're afraid of responses ranging from no to downright hostility?
I once overheard an older woman in the supermarket saying to her husband that she couldn't see the Jammie Dodgers. As someone with children I was aware that they were kept with the children's selections of biscuits, so I thought I would be helpful and let them know. She turned to me almost disdainfully and gave me a veritable tirade on how her grandchildren wouldn't eat the kiddy versions, they wanted the full sized adult versions! I was so taken aback by the way she responded I didn't even try to correct her and say that they were the standard version. Instead I walked away in shock while trying to imagine miniature versions of that particular biscuit and wondering if they even existed. Could I really have gotten it so wrong? I actually doubled back to check when they'd gone and sure enough, there were the adult sized Jammie Dodgers in the children's section.
After so much animosity over something so small, I avoided offering any stranger help again for years. In optimistic moments I occasionally forget myself, but little rebukes give me a reminder if I start to get over confident and think myself useful. If the situation is looking dire, I will wait to see if anyone else more worthy steps up to help, before moving on. Someone nearly always does, so move on I do.

It's probably why for a long time I've avoided offering help on Hive. Usually I just let people know they can ask me if they have any questions (they never do). However, with more experience under my belt and my experiences as a curator, on occasion I've mentioned to someone that they might want to adjust something they're doing so that they don't attract the attention of HiveWatchers. I try to put it in the nicest way possible and some people respond really well, but honestly most people get defensive and I become the bad guy. I'm starting to realise why some people don't even bother trying to give them a chance and just report them to HiveWatchers, letting someone else deal with the fallout.
I'm not actually sure where I'm headed with this. Perhaps I'm trying to figure out if I'm among the common or uncommon with these experiences. Maybe my skin is just too thin. How do you go in these circumstances? Are you one of those who gets shot down or does everyone love you for your kindness and assistance?

My thanks goes to @crosheille for the image and @kaliphae for the divider. Both will be beneficiaries of this post.