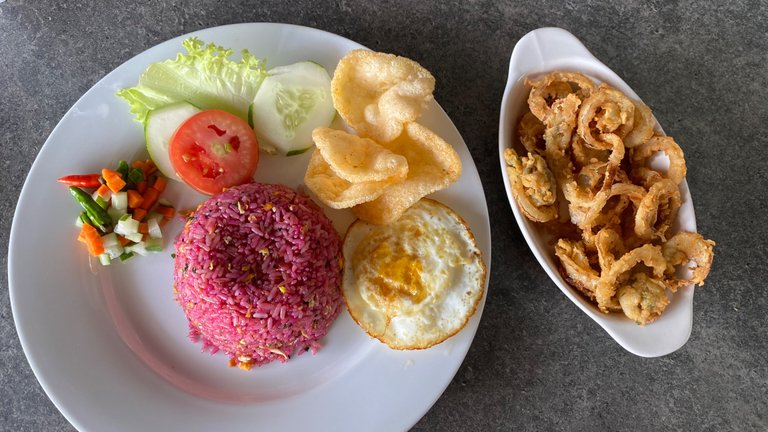 Desserts made from sweet dragon fruit are common. But what if fried rice, which tends to be predominantly savory, uses sweet dragon fruit ingredients? What is the final taste of the flavor combination?
Well, that's my first time trying this unique menu at "O.C Cafe". It didn't take long to choose the menu I wanted to try.
---
---
---
MENU THAT I HAVE ORDERED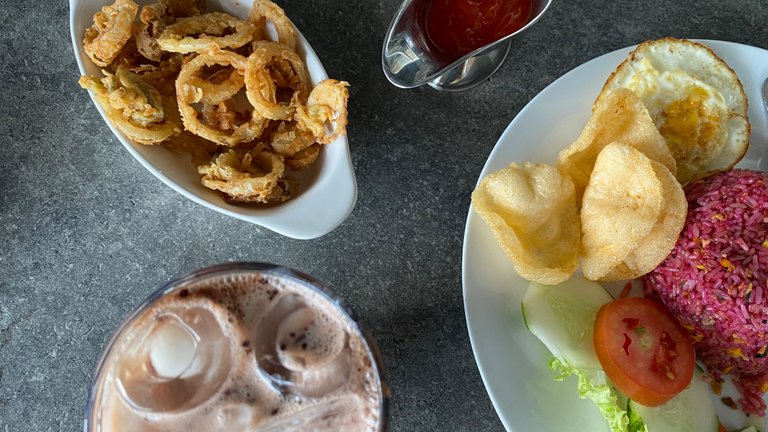 I visited this cafe for the first time because it happened to be near the vet's place. I visited this cafe last month.
I ordered dragon fruit fried rice, onion rings, and Javanese Iced Coffee Chocolate.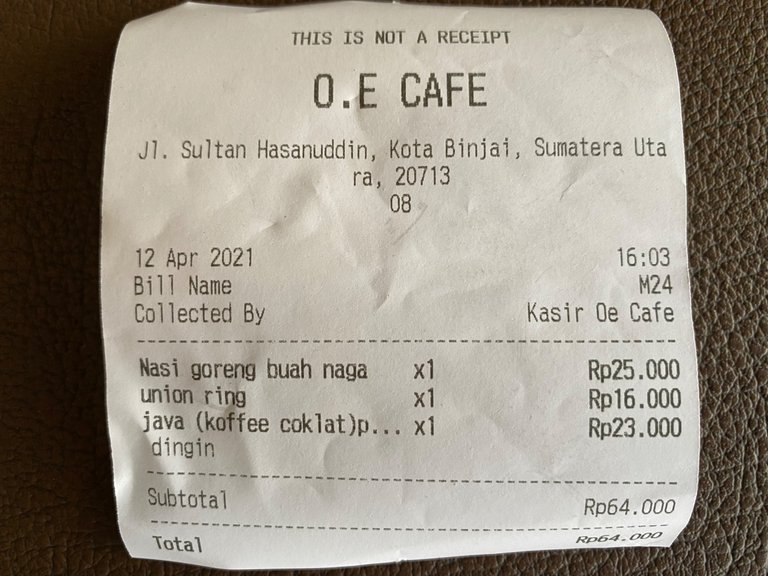 This is my first time trying these three menus, although, for onion rings, I have heard them many times. These three menus will have become menus that excite me.
---
DRAGON FRUIT FRIED RICE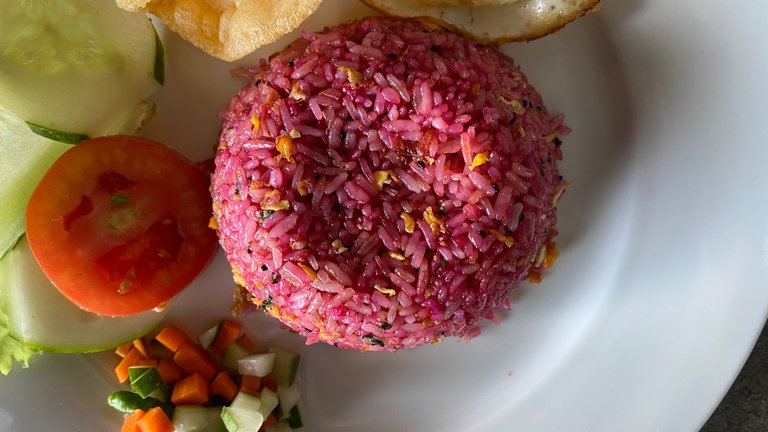 ---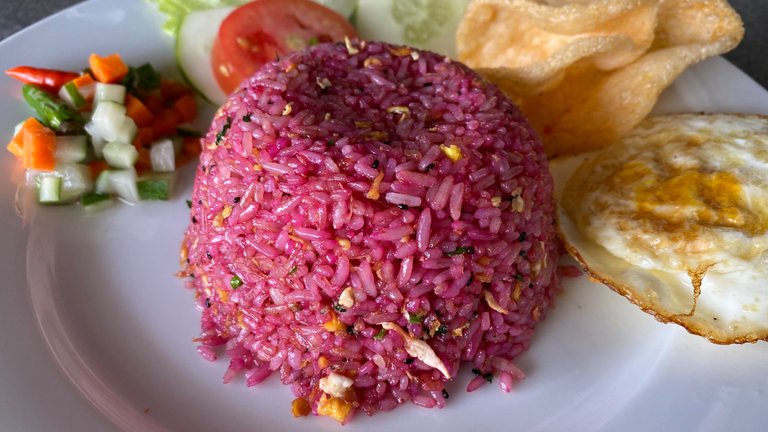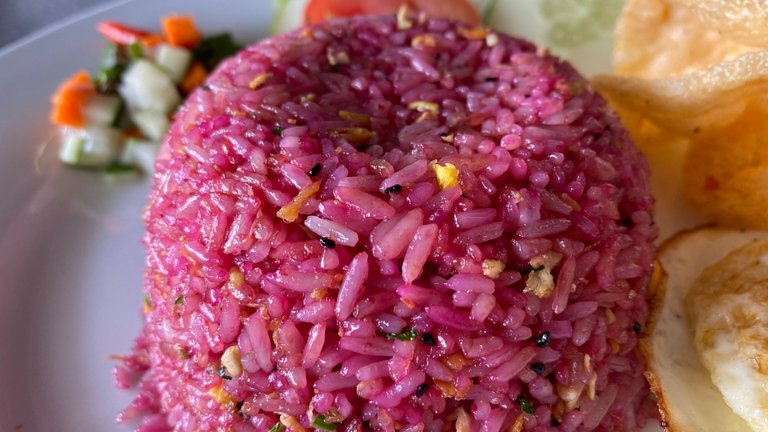 ---
I love how this cafe makes dragon fruit its highlight food. For a small town in my living area, this is a great thing that I can honestly find out. Even though at that time I didn't know how it felt, but the cafe dared to create a combination like this.
Indeed, I have heard about dragon fruit fried rice in another village in Java which is different from the island where I live.
In my city, mostly just comfort food. So, let me try how it feels.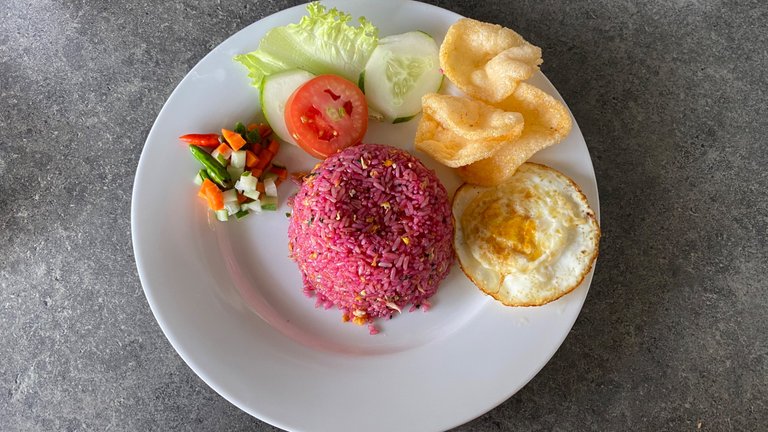 The taste of Dragon Fruit Fried Rice is the perfect mix. It's not as sweet as I expected. The combination of savory fried rice and dragon fruit itself at this cafe tastes good.
I am sure that maybe every chef will have a different taste variation when mixing fried rice with dragon fruit. And I'm sure more will fail if a dragon fruit is too domineering because it will make fried rice sweet.
---
---
---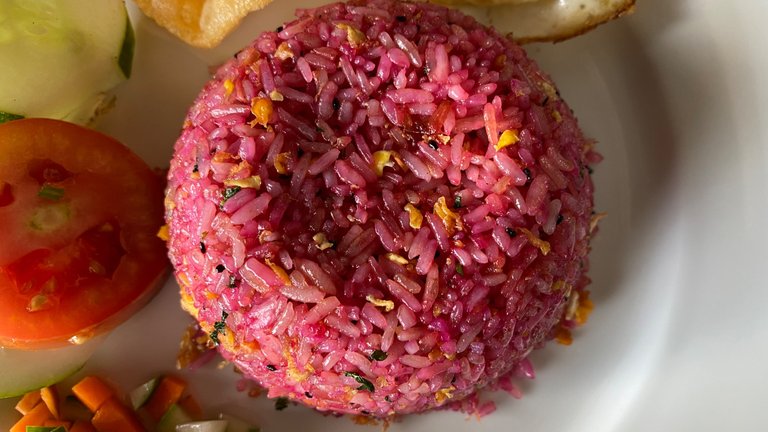 The Dragon Fruit Fried Rice color is another thing that I like best. It seemed like an appetite in comparison to the usual common color of fried rice.
The price of this Dragon Fruit Fried Rice is IDR 25 K or about USD 1.78.
This includes the normal price with the cafe location being in the center of Binjai city.
---
---
---
ONION RINGS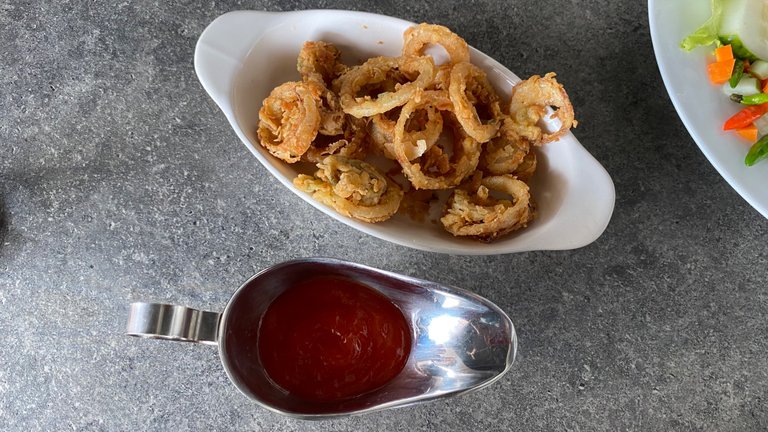 I used to always imagine it would be disgusting to eat onion rings. I have thought of onion rings that have a very strong taste in my mouth like they hit my mouth with a bad smell.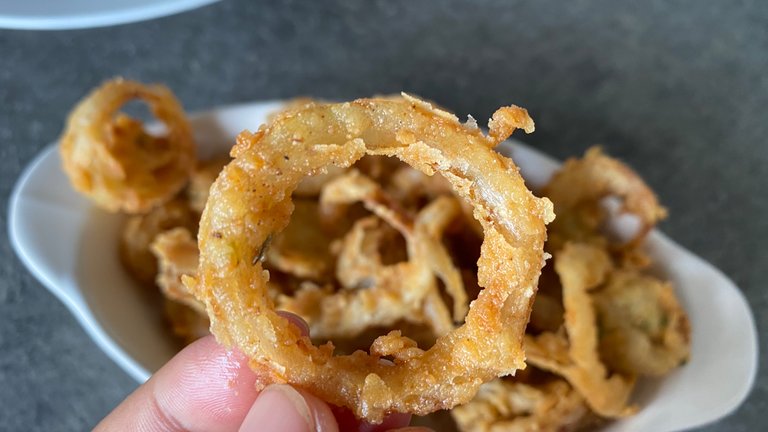 But then, it's like the mind-blowing taste! These Onion Rings are delicious, with a crispy texture while it's warm. So, for the record, enjoy the Onion Rings while it's warm for the best delicious taste. If the Onion Rings are cold, the taste will be less delicious and of course, the texture will be mushy and we will no longer have the appetite to eat them.
Onion Ring for IDR 16 K OR about USD 1.1.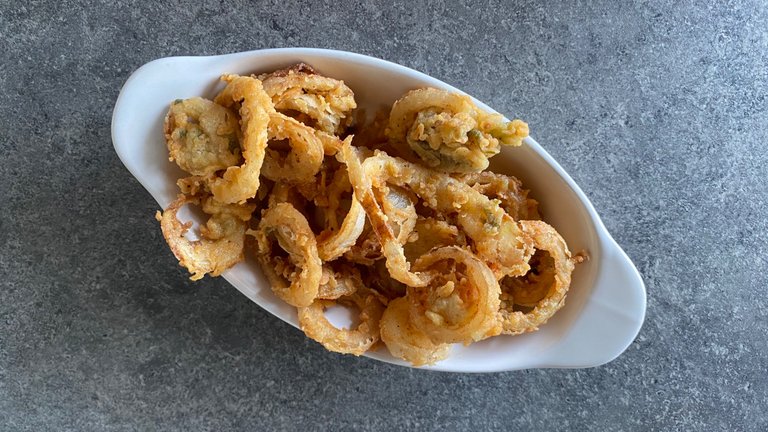 ---
---
---
Javanese Iced Coffee Chocolate
Next, let's discuss the drinks that I have enjoyed at the stunning cafe. I have ordered Javanese Iced Coffee Chocolate.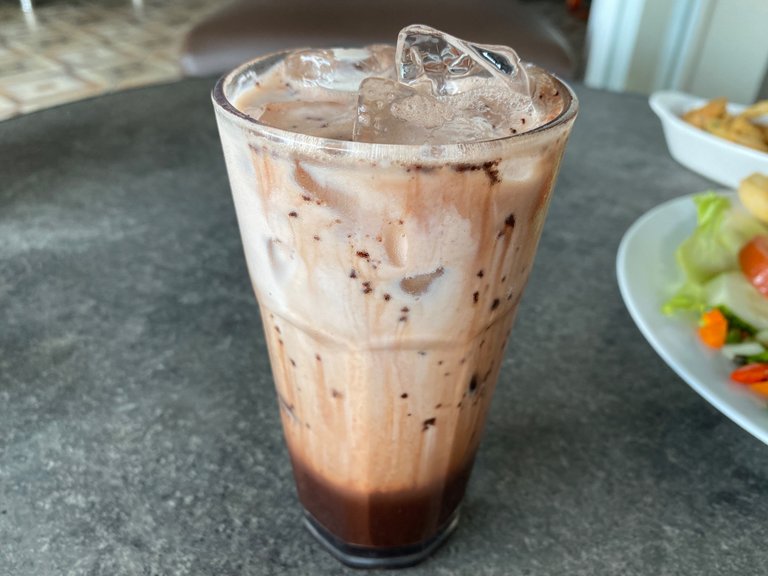 The drink combines coffee and chocolate. So the coffee taste is not too strong, and the chocolate taste can still dominate the coffee.
This drink is delicious and although I would prefer a coffee drink to another time if I came back to this cafe.
Javanese Iced Coffee Chocolate for IDR 23 K or about USD 1.64.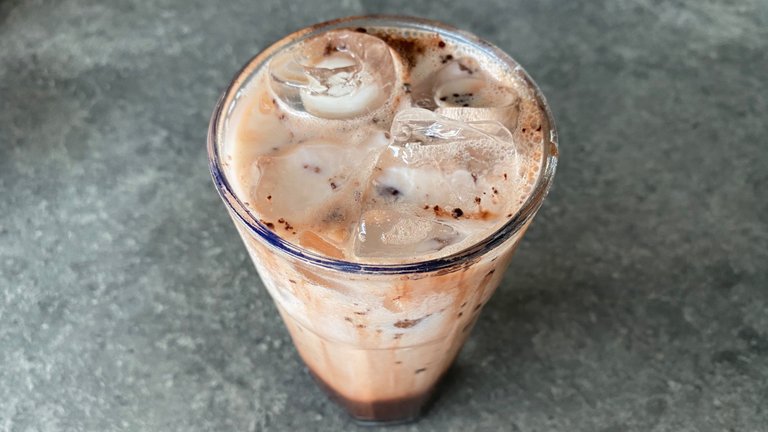 ---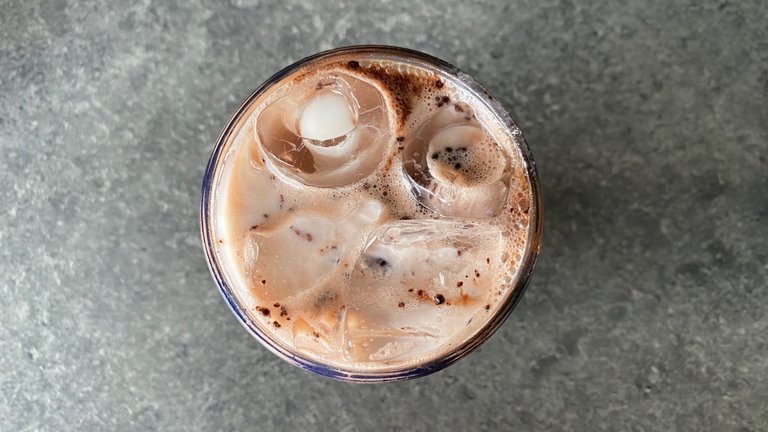 ---
---
---
ABOUT THE PLACE
"O.C Cafe" has a stunning design. The design concept uses interesting graffiti.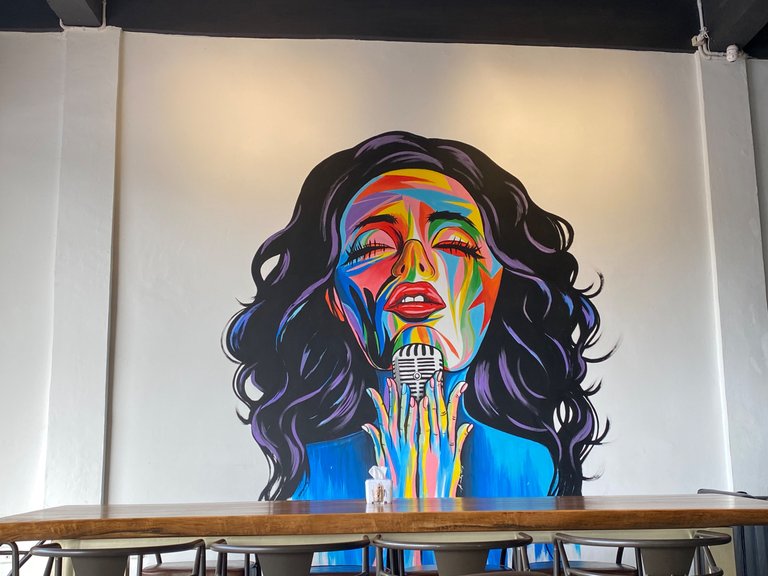 ---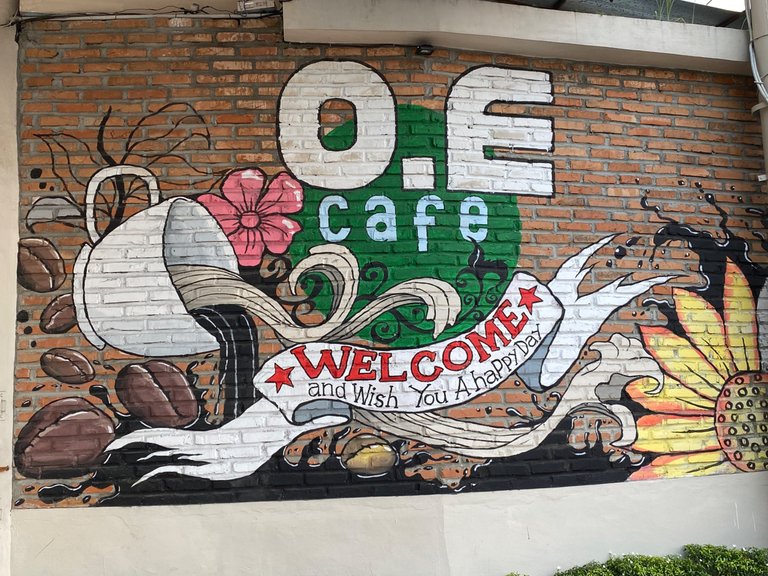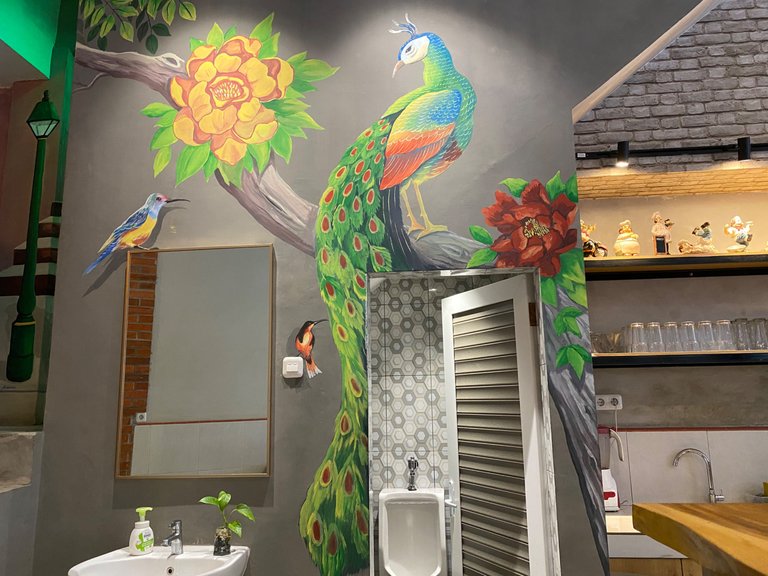 ---
There are two floors that visitors can use. The second floor with a conveniently located balcony is my favorite.
Great time to visit this cafe afternoon and before sunrise, and enjoy a nice view of the sky from the balcony of this cafe.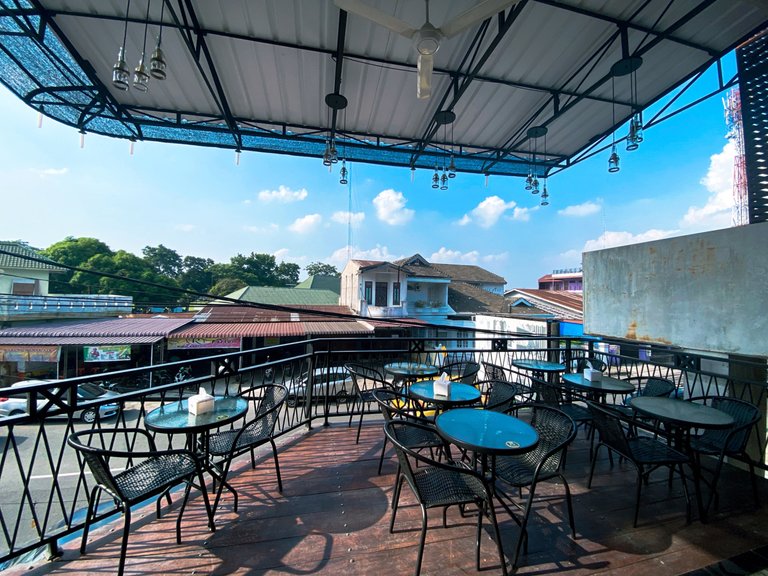 "O.C Cafe" is a recommended place to visit in the city of Binjai, North Sumatra, Indonesia.
UNTIL NEXT!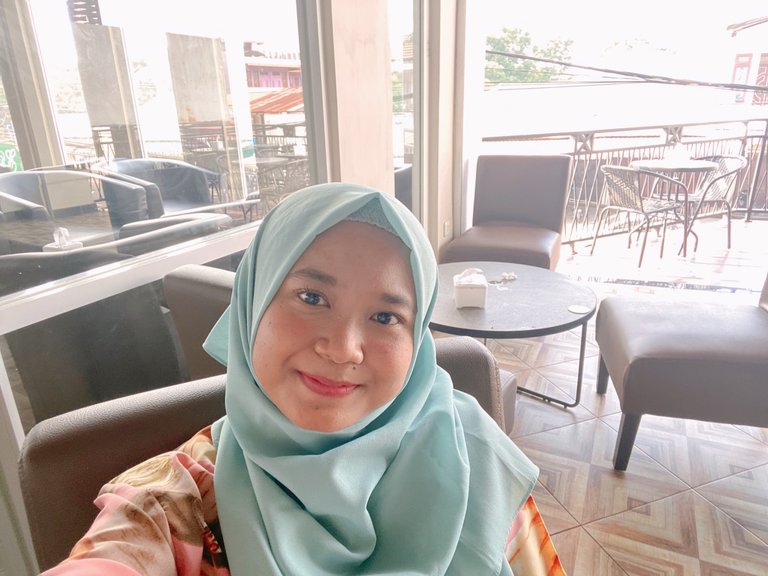 ---
---
---
Thank you for reading my blog and reblog if you want my blog this time worthy of reading by others.
All pictures were taken with iPhone 11.
---
---
---
Best Regards,
Anggrek Lestari
---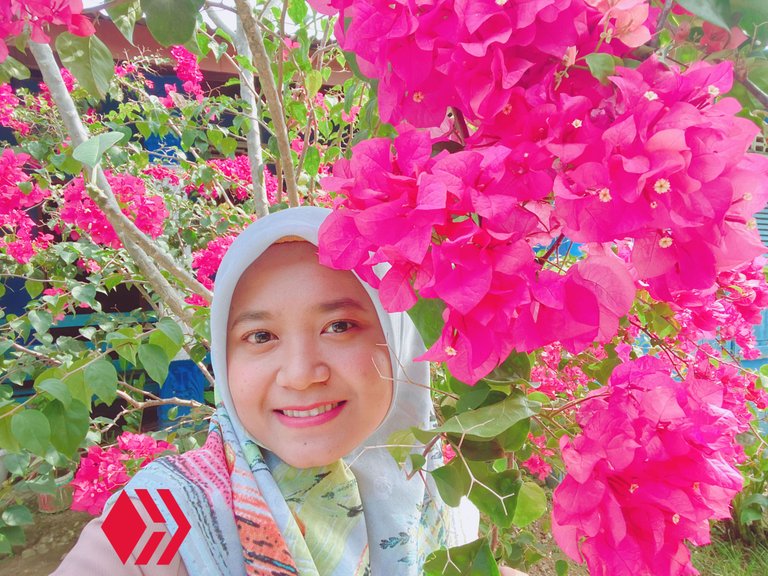 Who is Anggrek Lestari?
Anggrek Lestari is an Indonesian fiction writer who has published two major books. Now She is a full-time content creator. She has a goal to share food content that makes others happy and can get inspiration for foods that are easy to make and contain elements of health.
Make sure you follow her blog as well for some interesting discussions about life other than food.
If you need a copywriter for your projects, Anggrek Lestari will be ready to help you.
Contact Person: authoranggreklestari@gmail.com
Discord: anggreklestari#3009