A Pineapple Dessert Recipe
With Step by Step Food Styling
---
Pineapple can be a choice of ingredients for a fun summer. Dessert with pineapple ingredients is the perfect combination to create a sweet and fresh combination that is a bit sour, so the taste is not boring.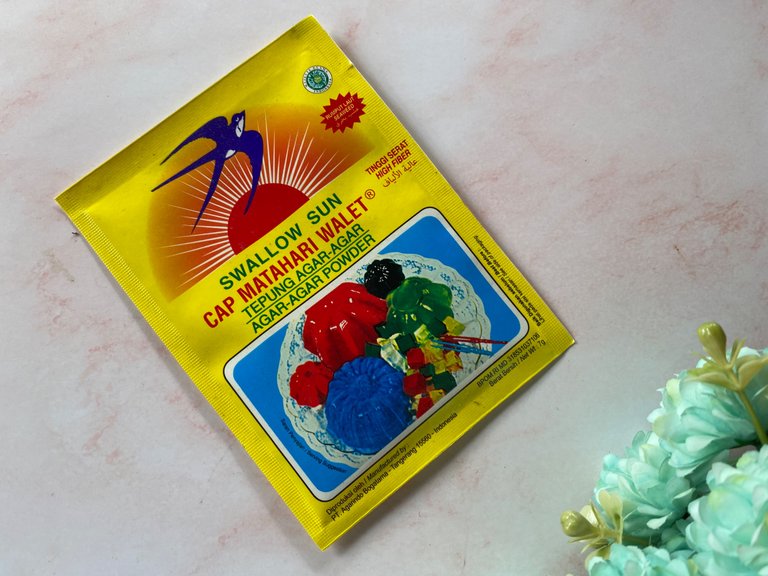 Agar Powder, A Plant-based Gelatin
I chose the main ingredient Agar Powder to create a pudding texture that is soft and has good health benefits.
---
Well, if you don't have pineapple, you can use other fruits that have a sweet and slightly sour taste to get a fresh sensation in your mouth. You can replace pineapple with strawberries or even plums.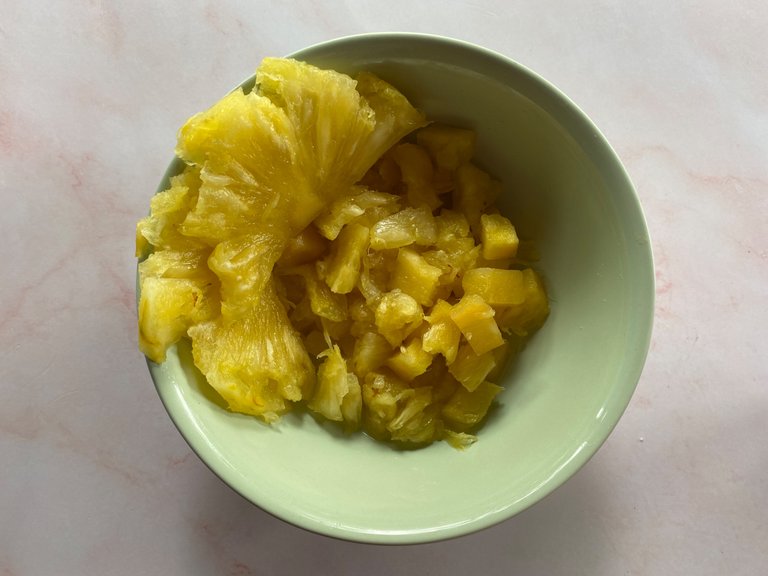 I will share the Pineapple Dessert recipe with you guys. Stay tuned!
---
---
---
THE INGREDIENTS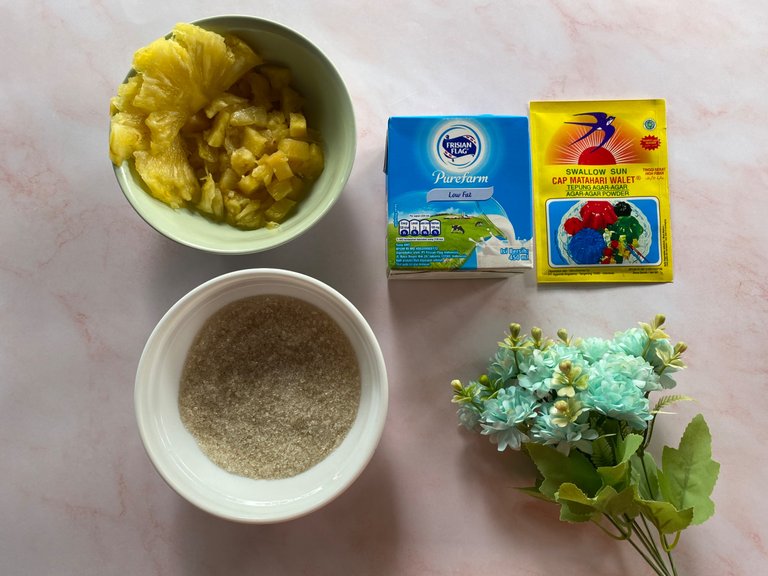 200 grams of pineapple, diced
150 grams of sugar
One tablespoon of cinnamon powder
300 ml of water
500 ml of milk
A Sachet of Agar Powder or about 5-7 grams of Agar Powder
---
---
---
Cooking Instructions
STEP 1
Cook the diced pineapple with sugar, cinnamon powder, and water. Cook until mixture boils.
---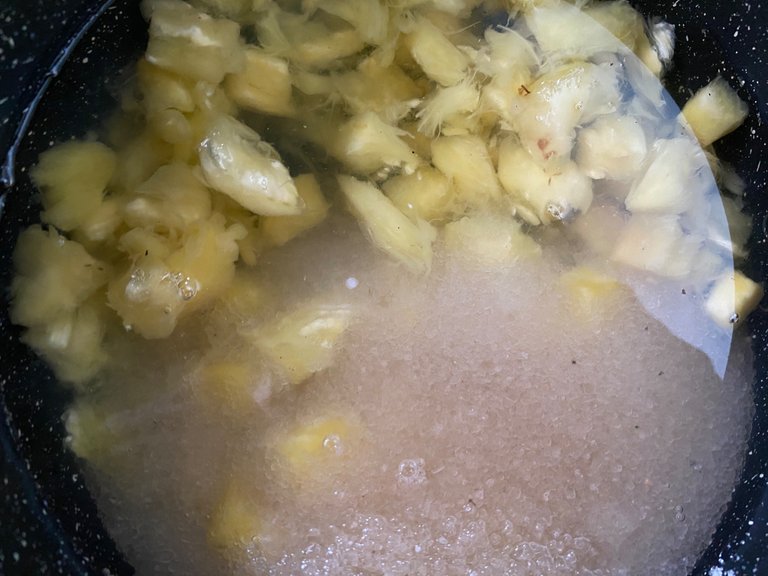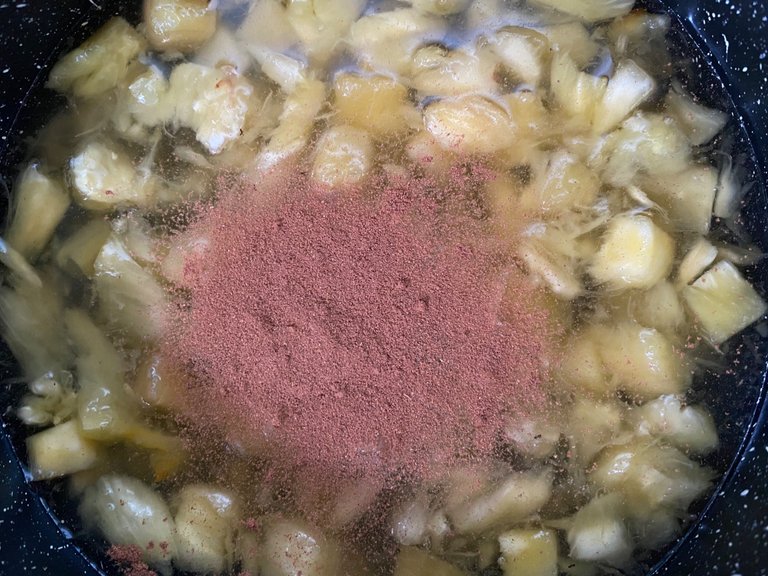 ---
---
---
---
STEP 2
Stir constantly until it boils, then set aside.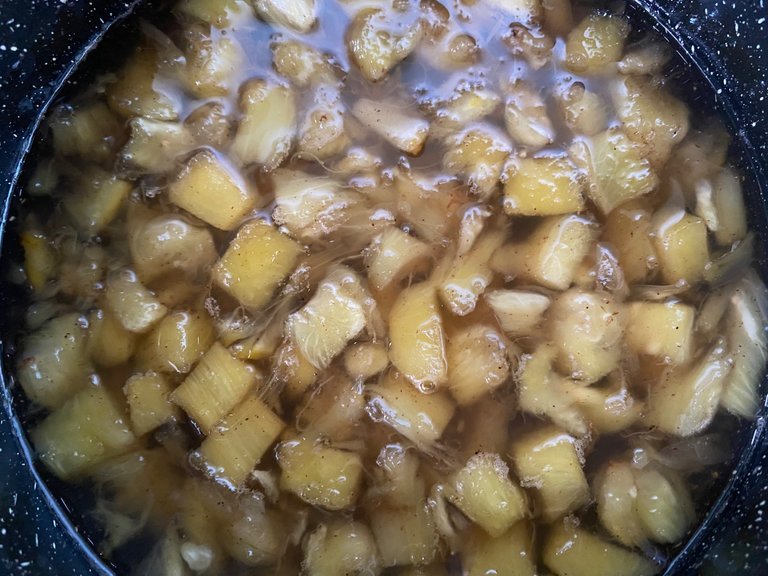 ---
---
---
STEP 3
Cook milk with Agar Powder. Stir constantly until it boils.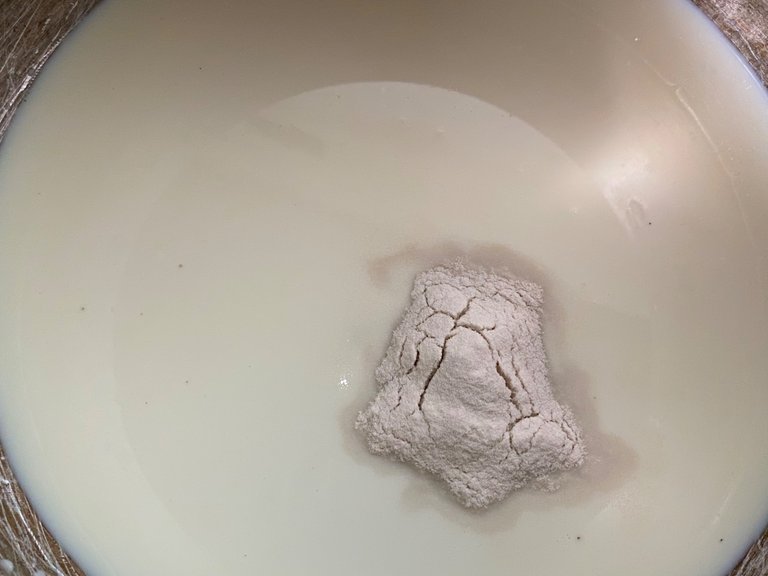 ---
---
---
STEP 4
After the milk and agar powder mixture boils, add the pineapple mixture. Stir briefly, then remove.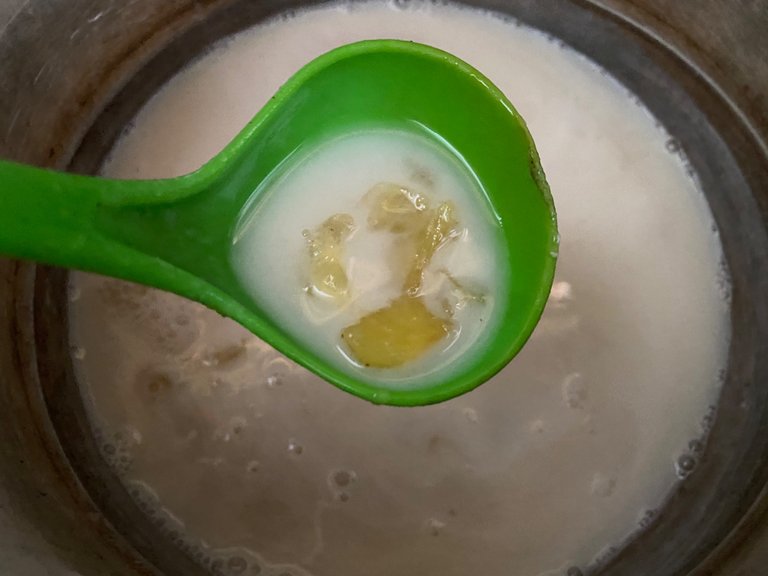 ---
---
---
STEP 5
Stir briefly to remove the hot steam, then put it into the mold according to your taste. I used a floral print as well as a mold from a milk box that I used earlier.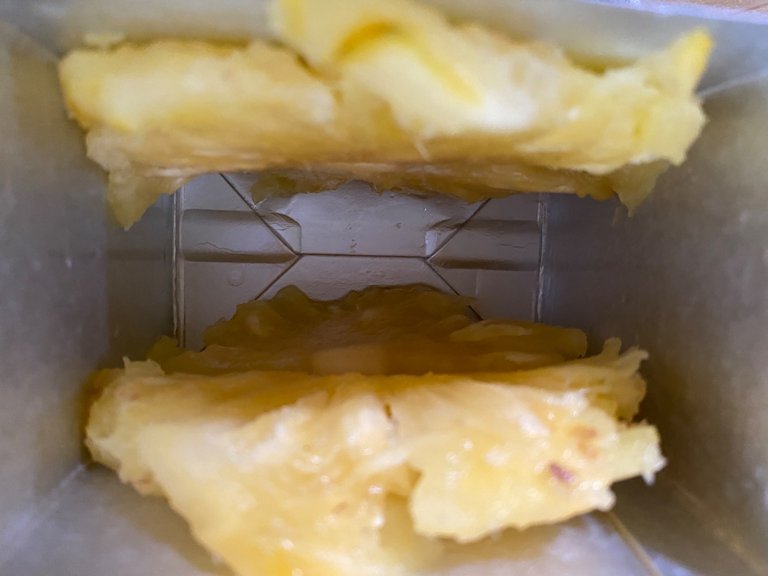 We can also add fresh fruit when setting the pudding mixture on the molds.
---
---
---
STEP 6
Let cool to room temperature, then refrigerate for at least 2 hours before serving.
---
---
---
FOOD STYLISH PROCESS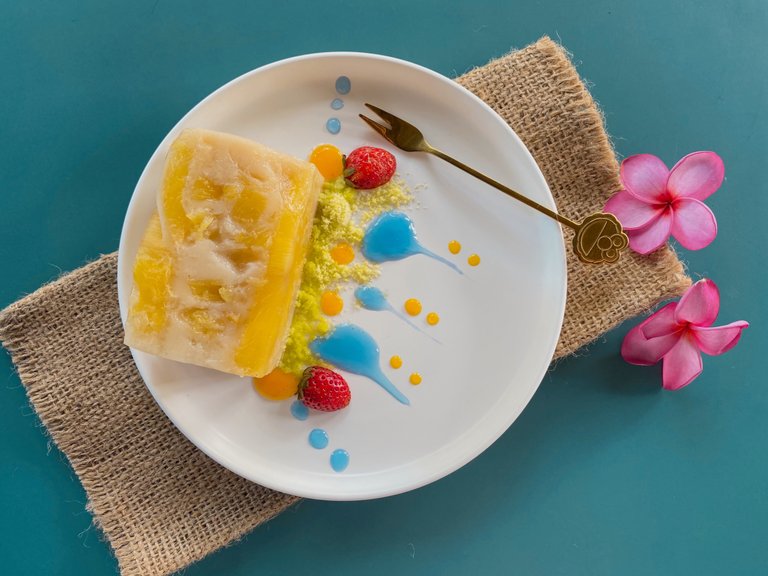 After the pineapple pudding is ready to serve, it's time to serve the pudding with a few tricks to embellish it. I like to arrange food, so I will also share step by step how to make this dessert pudding.
Hope you guys enjoy it. Enjoy!
---
---
---
STEP 1
I prepared the sauce at first. I used two kinds of sauce, pineapple sauce, and blue pea sauce.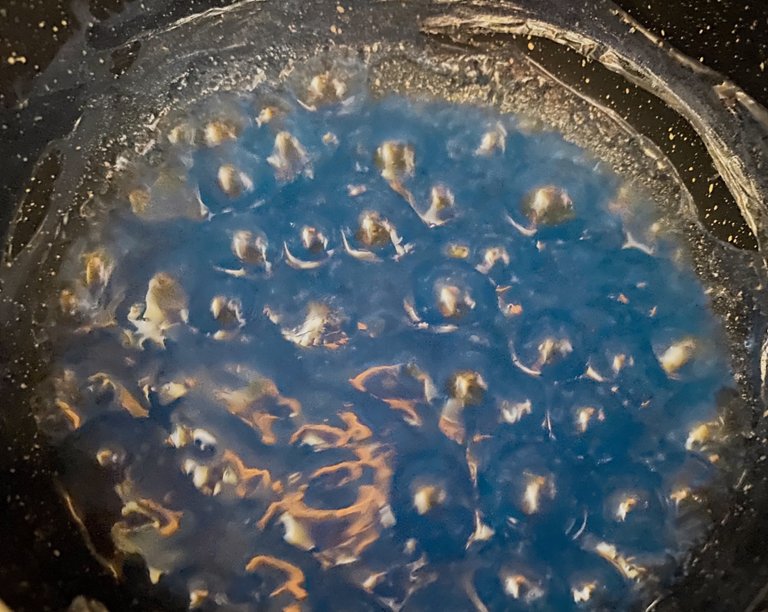 This is the process of making blue pea sauce. I've always been interested in making this beautiful sauce.
---
---
---
STEP 2
Prepare pineapple pudding. I cut the pudding into squares.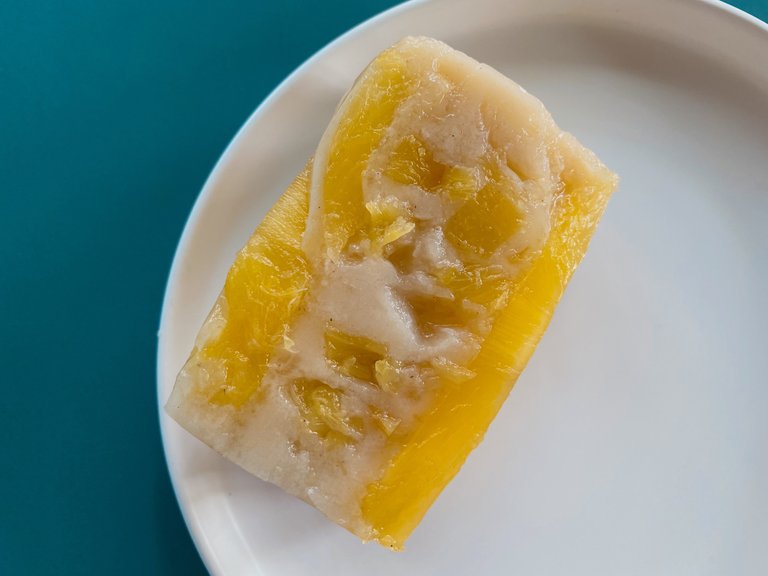 I also lightly scrape off the surface of the pudding so that the texture of the pineapple is visible.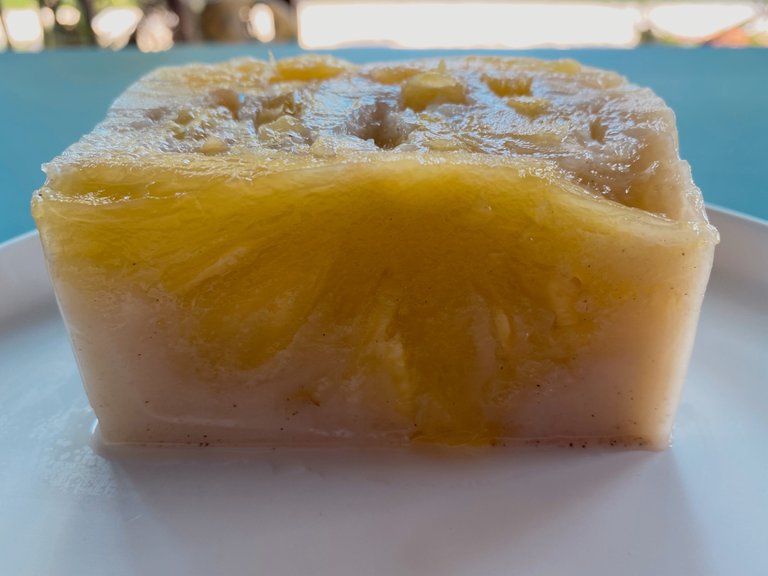 ---
---
---
STEP 3
After placing a piece of pudding on a serving plate, I carefully placed the pandan cookie crumbs.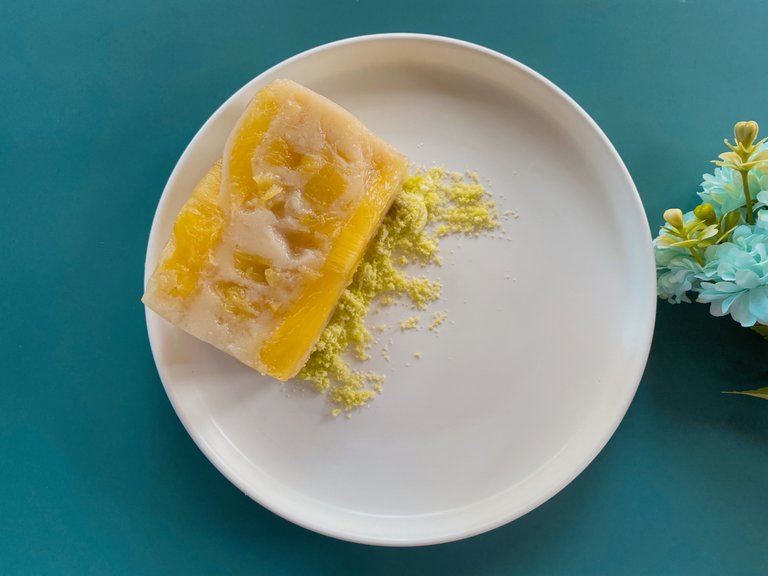 The texture of the crumbs will add to the overall texture of the pudding, and also add color to the serving plate.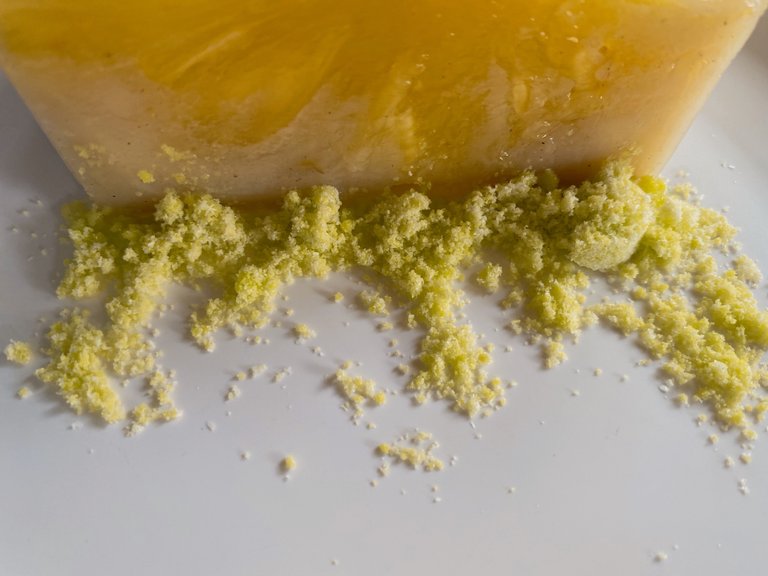 ---
---
---
STEP 4
Add the blue pea sauce carefully. Here I did it a little messy. My hands did a bad job this time. Luckily, beautiful colors can be forgiven.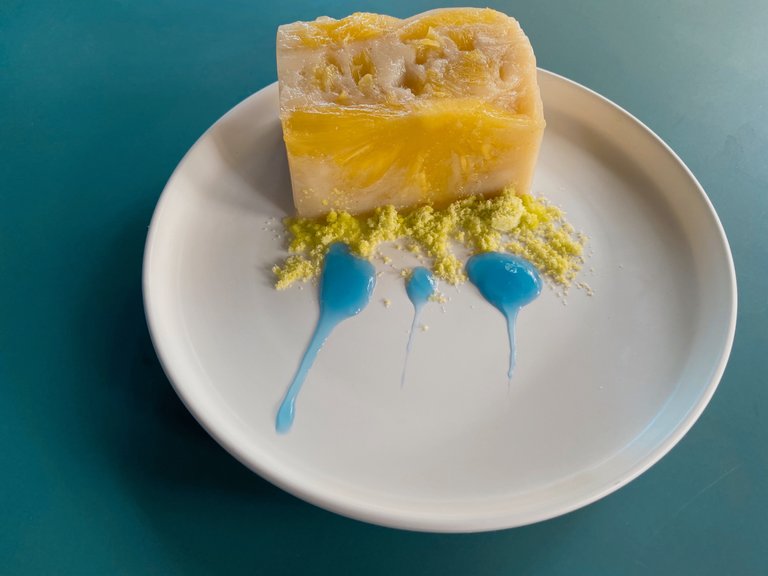 ---
---
---
STEP 5
Add more sauce. I added pineapple sauce.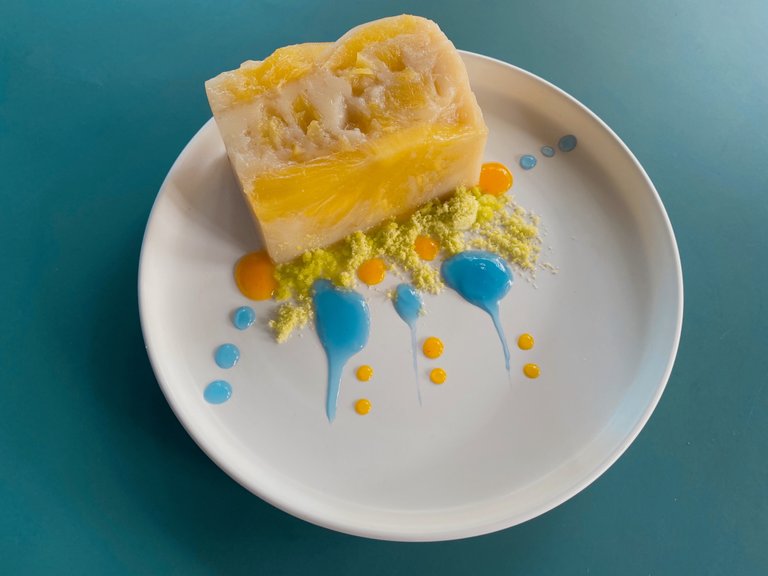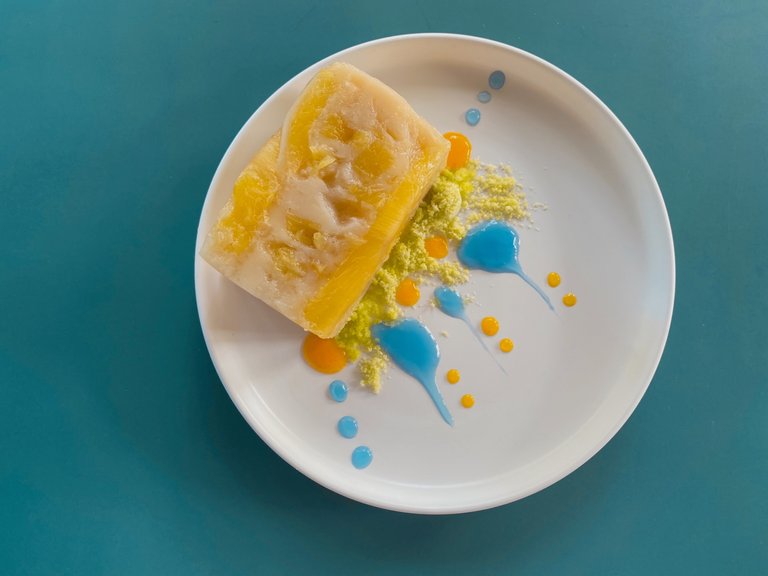 ---
---
---
STEP 6
Add small details for decoration. We can use fruit, or mint leaves. I use strawberries.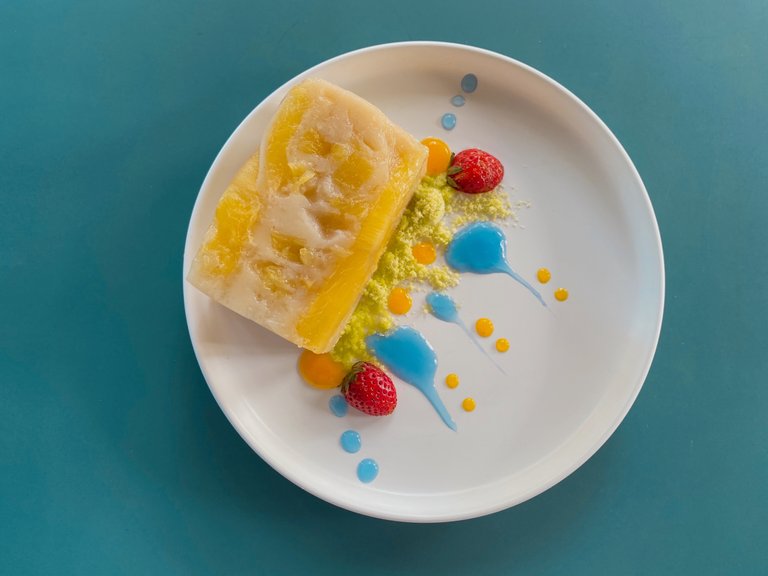 ---
---
---
Enjoy the results of this Pineapple Pudding Food Stylish.
---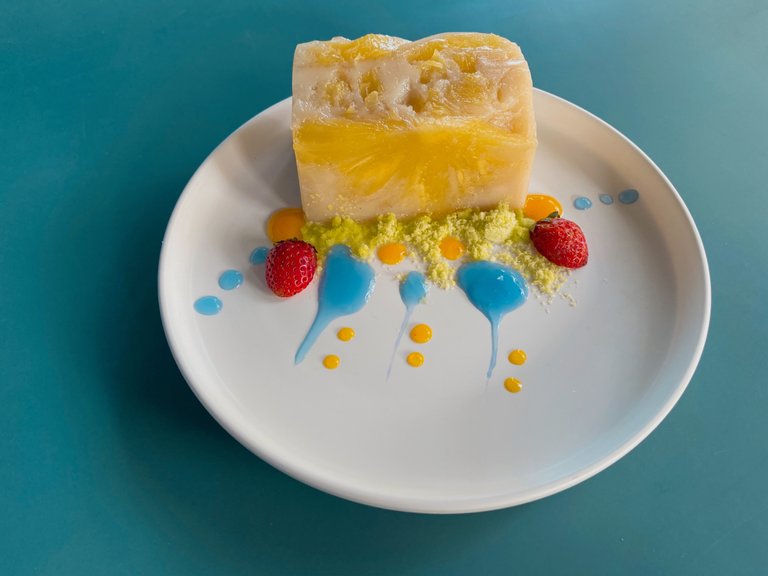 ---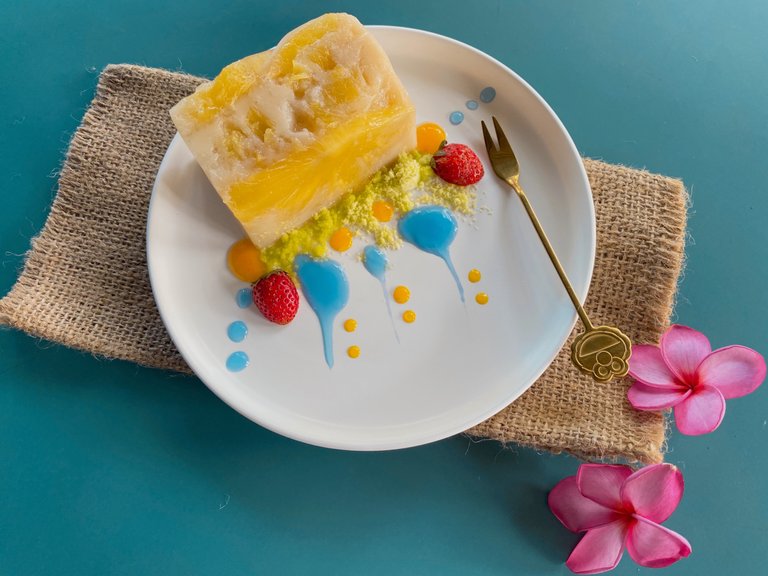 ---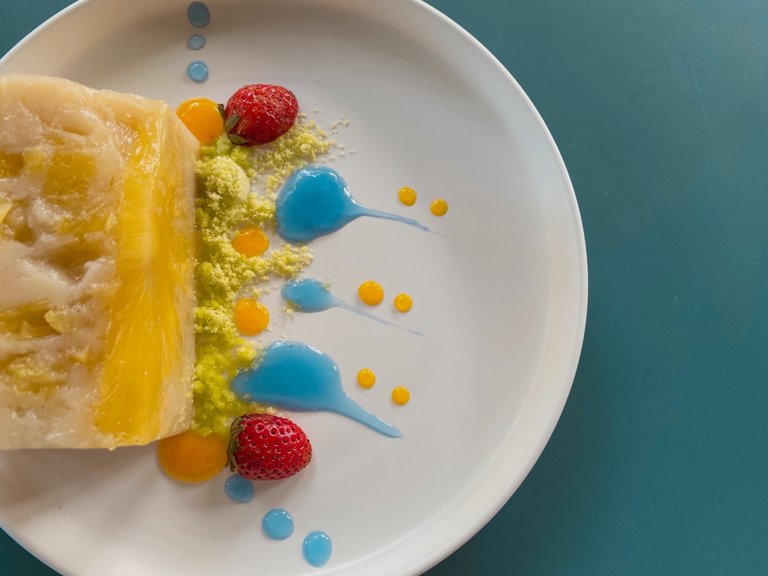 ---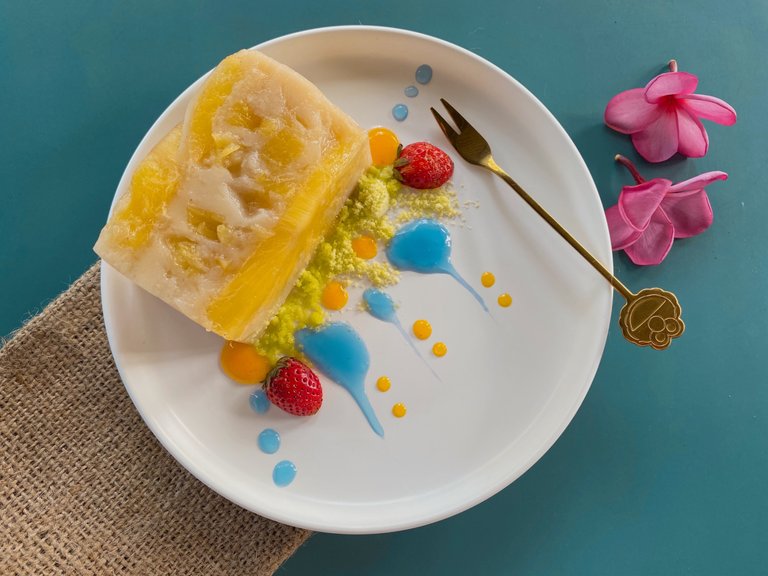 ---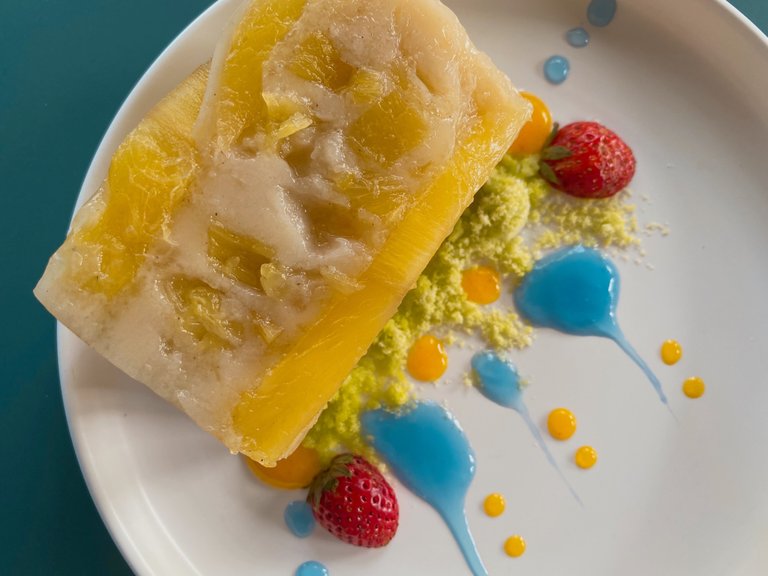 ---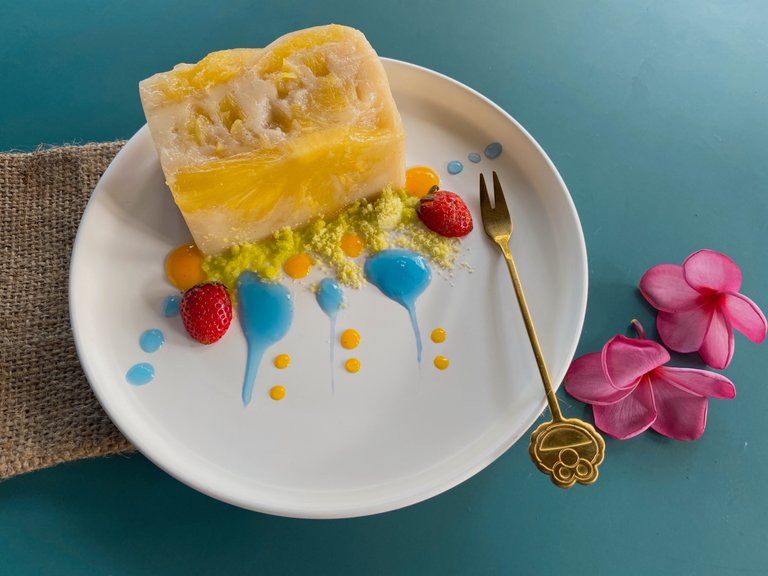 ---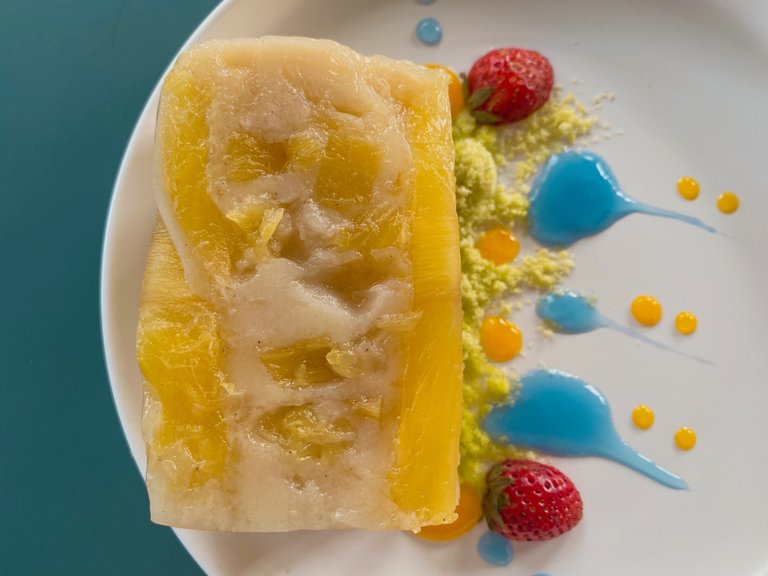 ---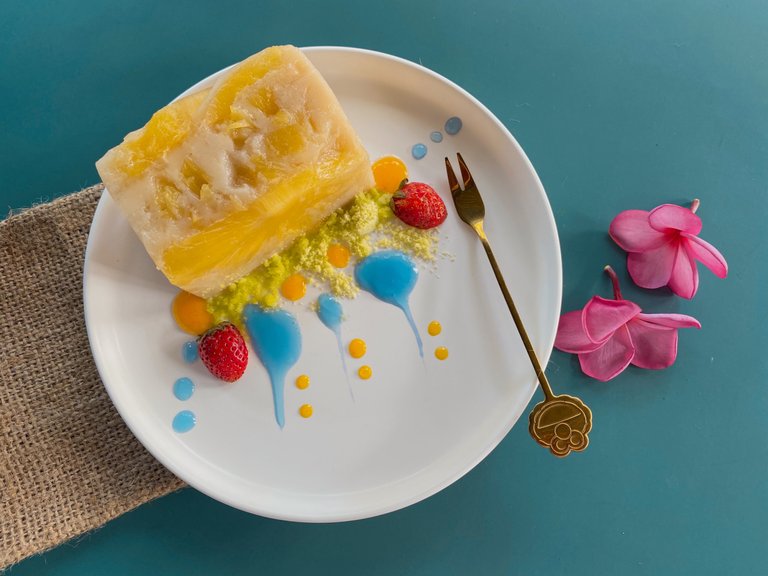 ---
---
---
Thank you for reading my blog and reblog if you want my blog this time worthy of reading by others.
All pictures were taken with iPhone 11.
---
---
---
Best Regards,
Anggrek Lestari
---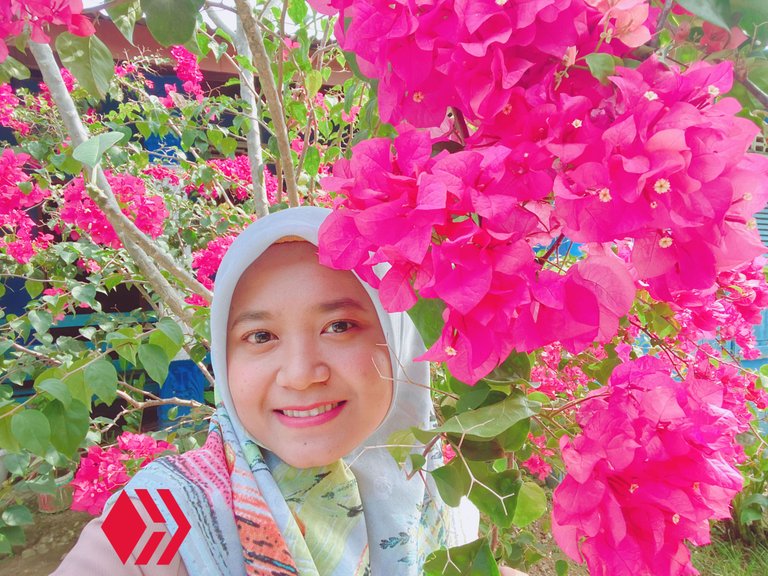 Who is Anggrek Lestari?
Anggrek Lestari is an Indonesian fiction writer who has published two major books. Now She is a full-time content creator. She has a goal to share food content that makes others happy and can get inspiration for foods that are easy to make and contain elements of health.
Make sure you follow her blog as well for some interesting discussions about life other than food.
If you need a copywriter for your projects, Anggrek Lestari will be ready to help you.
Contact Person: authoranggreklestari@gmail.com
Discord: anggreklestari#3009