This is the first year in my living memory where I remember such an abundant apple harvest. The extra rain has meant everyone around here can't give away apples. If only I could send them to @kidsisters in Suriname - they adore apples, and I have far too many to even count. The Granny Smiths have always been my favourite, especially sliced and eaten with peanut butter.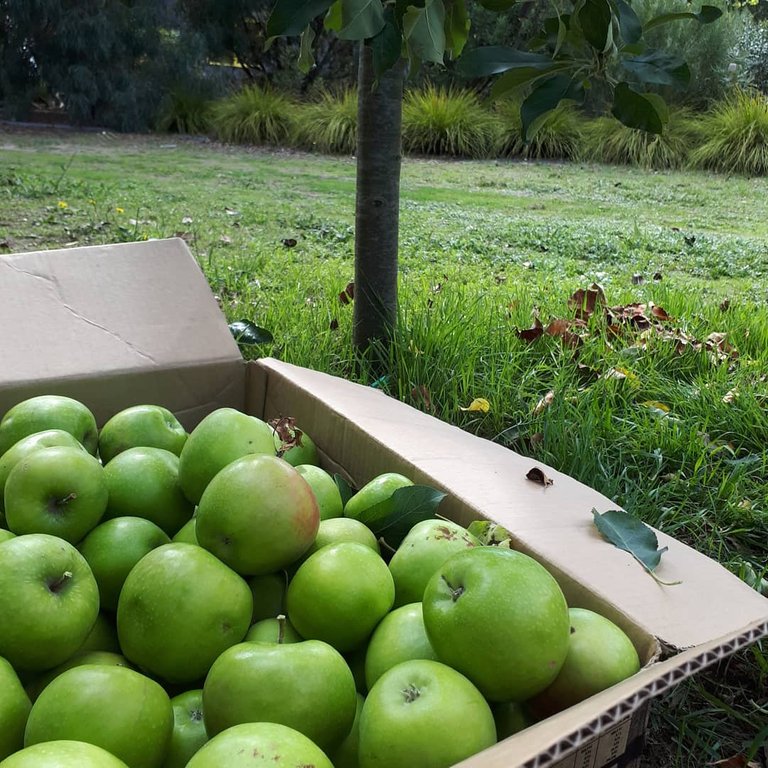 I've made apple scrap vinegar before, so I decided I'd make another big batch. Last year it didn't work - there was mould on the top. I'm not sure what I did wrong, but it sure was disappointing. To make apple scrap vinegar, you can chop apples or use apple scraps from making pie or stewed apples, add a few tablespoons of sugar and cover in water. The trickiest thing is keeping the apples beneath the surface, as that's how the mould starts, annoyingly. I'm having trouble with the weighting, so hope I get it right soon. Have you ever made apple scrap vinegar this way? I've put a huge glass jar of it in a safe place and I'm hoping for the best.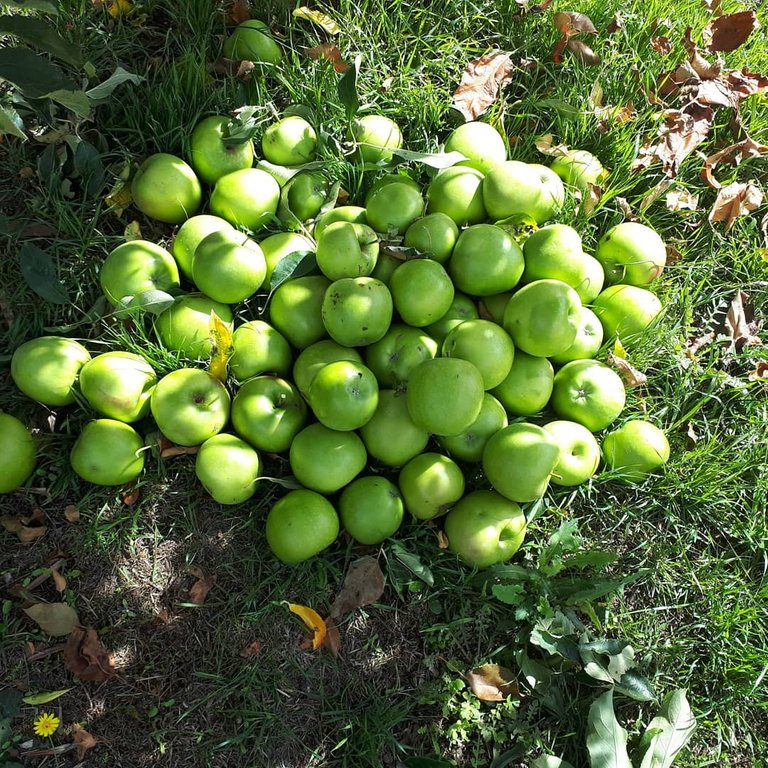 I do want to order a PH tester, as there's a few things I'm fermenting and brewing at the moment and the acidity might tell me a few things. I'd like to know if I can use these homemade apple cider vinegars for a fire cider or oxymel, but am not sure as I know the store bought ones have quality control monitoring the acidity level.
I decided to experiment a little with making one out of apple juice. Apple juice becomes apple cider as it ferments, which becomes apple cider vinegar in an ideal world. I put a shout out online for a juicer, and someone in the community gave me one for free which was super nice. We gave away our juicer years ago (too much sugar in juice for me) so it feels like it just came back to us in a roundabout kinda way. Ask, and you shall recieve though, right? Everyone in the post wanted to tell me I don't need to do it with juice, and that I just needed to use scraps, but as I explained, I have far too many apples, and I wanted to experiment with this method. Have you ever tried it? I feel like I should have an airlock/bung set up but I don't have that equipment. Maybe I should duck into the homebrew store or order one online - the thing is, I want to keep costs down.
I do go through a lot of vinegar for oxymels and fire cider, so if this works I'll be happy. If I can produce my own honey and vinegar, I'd feel like I was pretty successful in the make your own medicine scheme of things.
Have you ever made your own vinegar from apples?
How do you make it?
With Love,