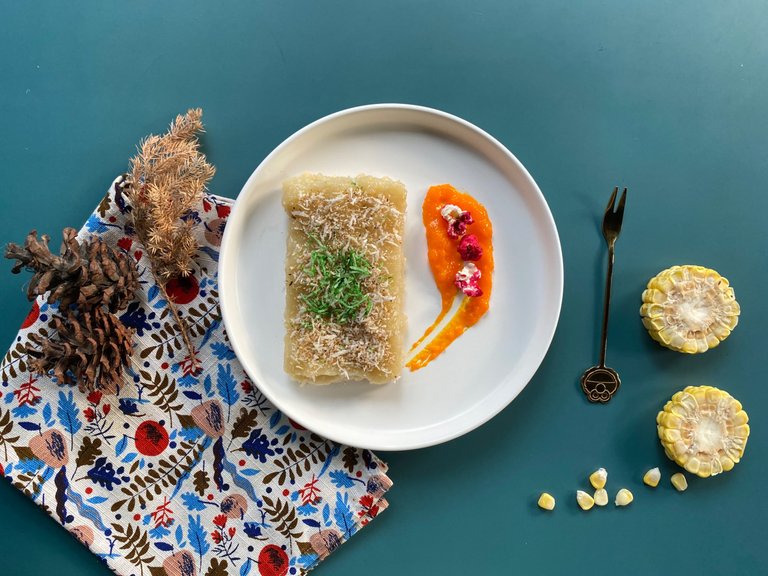 Tapioca flour creates a chewy texture in food. We often use tapioca flour as a filling dessert or snack.
Desserts made from tapioca flour can be combined with other fruits or vegetables. This time I combined tapioca flour with corn.
You can replace corn with pineapple or pumpkin, even fruit with a sweet taste.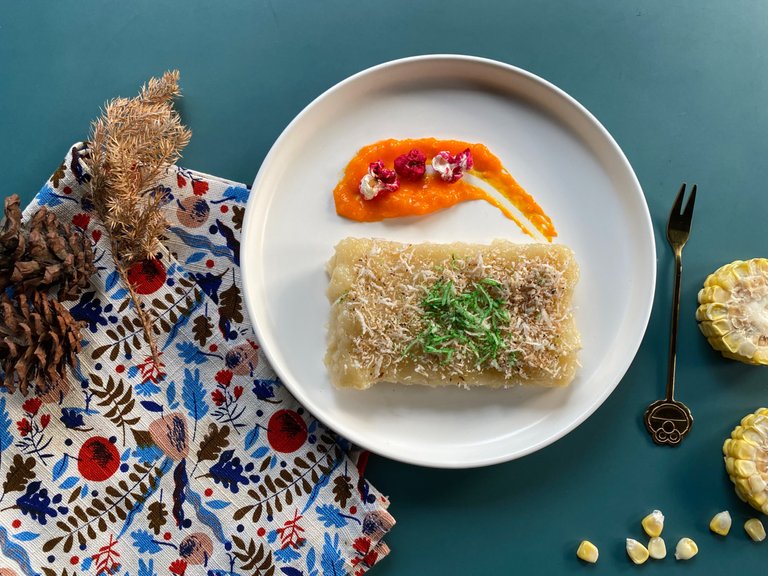 How to make it is very easy, just cook them together and then stir the mixture until it boils and form a dough that is ready to be molded.
It's just as simple as that, what needs to be considered is the technique of stirring these ingredients while they are being cooked. Because tapioca flour lumps together easily, our hands have to move quickly and keep stirring the dough.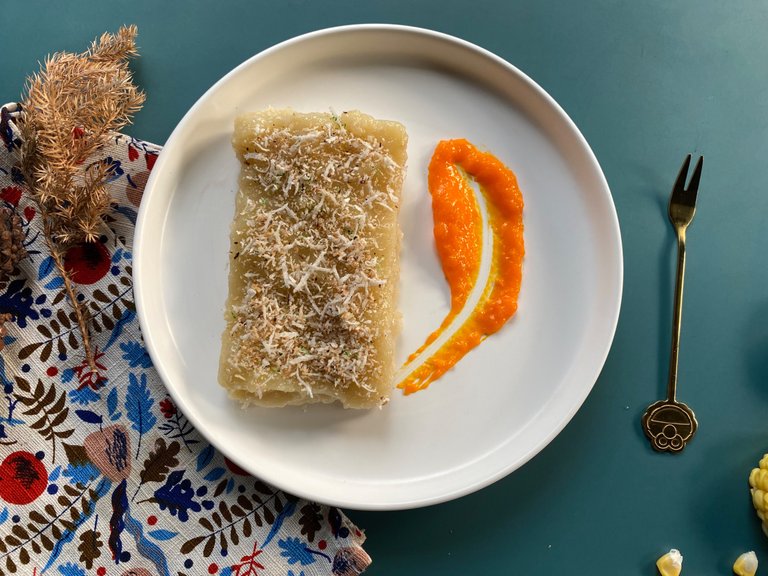 I will share the recipe and how to make it accompanied by these plating desserts. Stay tuned and enjoy!
---
---
---
THE INGREDIENTS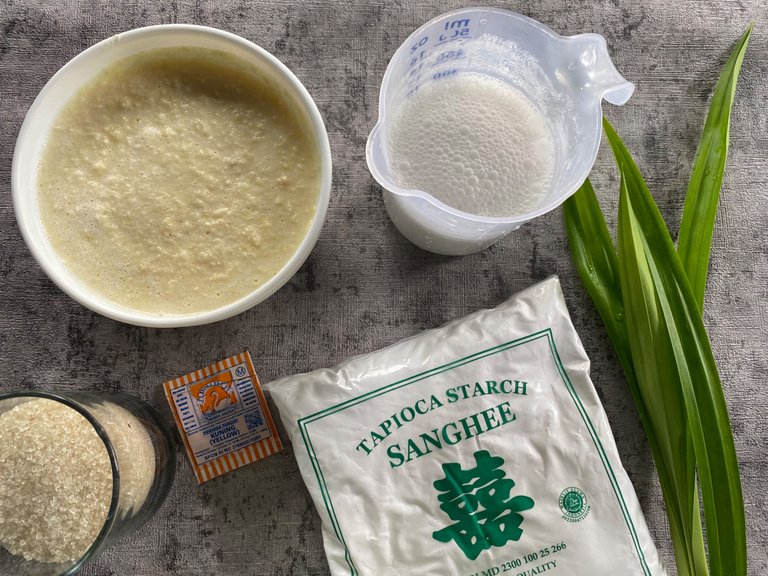 Tapioca flour, 250 grams
Coconut milk, 500 ml
Corn Juice, 300 ml
Sugar, 50 grams
Salt, 1/4 tsp
Pandan leaves, 2 sheets, you can replace them with vanilla.
Grated coconut to taste for serving.
---
---
---
COOKING INSTRUCTIONS
STEP 1
Prepare all ingredients. Make corn juice, or any other vegetable or fruit juice to use in this dessert.
---
---
---
STEP 2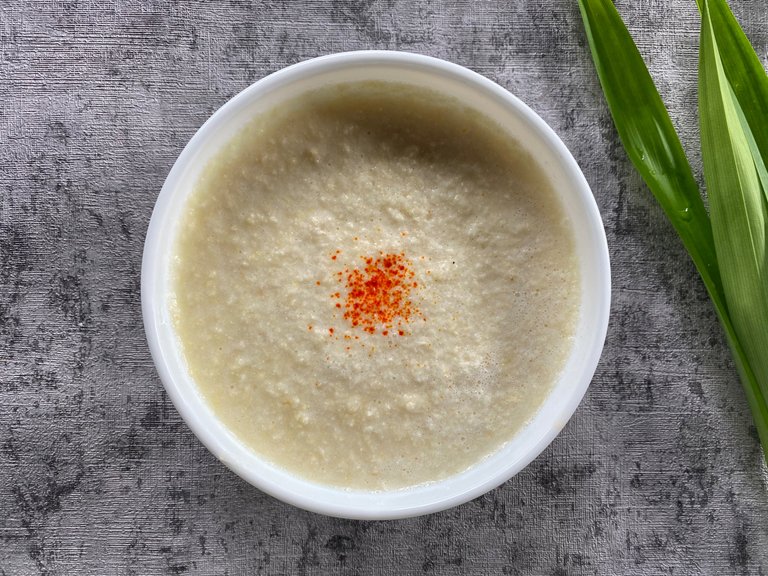 ---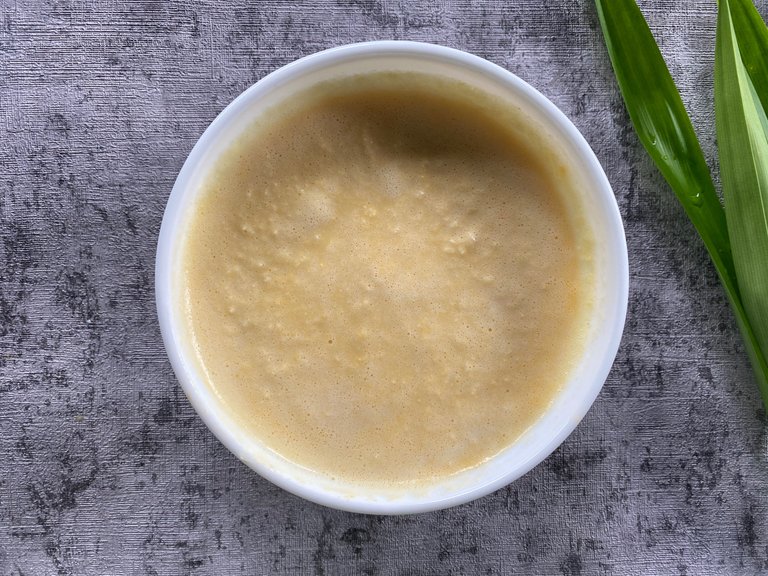 I add food coloring to the corn juice so that the color of the dessert will be nice and appetizing, not pale.
---
---
---
STEP 3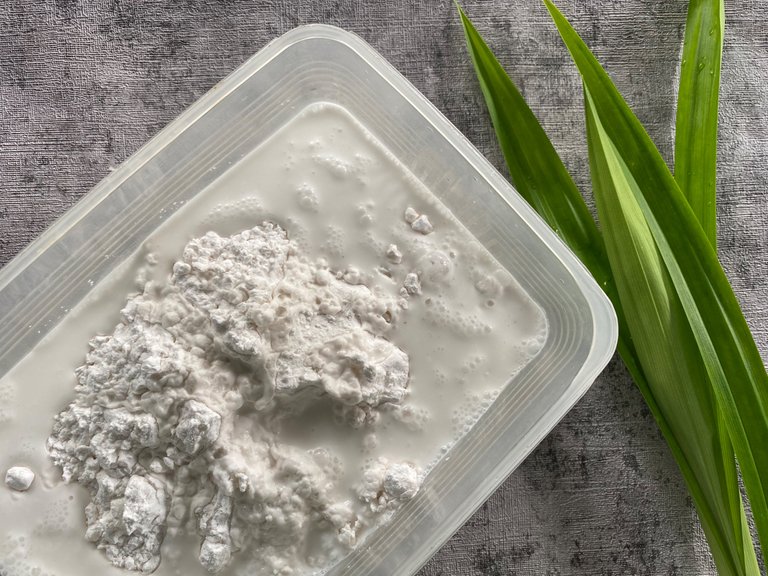 ---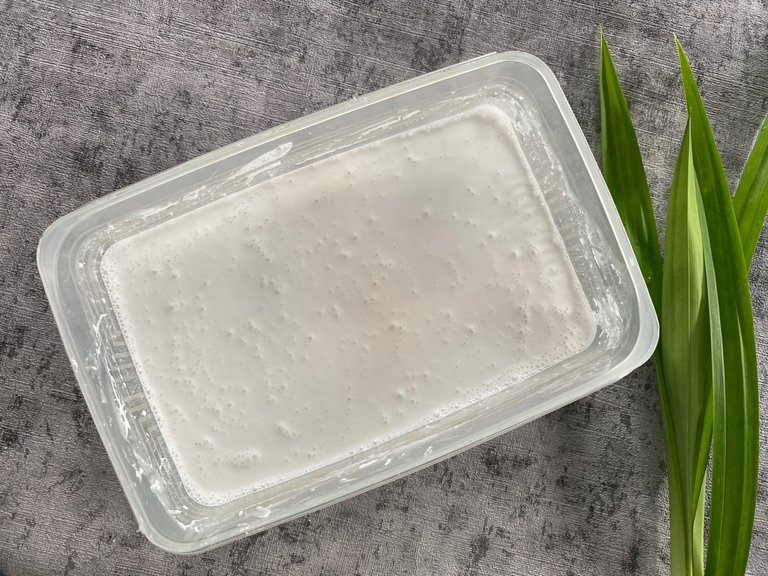 ---
Mix tapioca flour with coconut milk. Keep stirring until the tapioca flour dissolves into one with the coconut milk, set aside.
---
---
---
STEP 4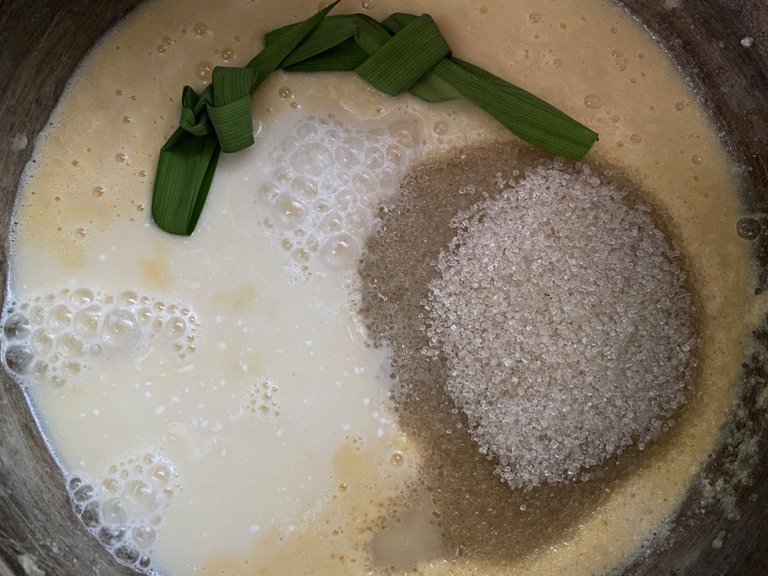 Prepare the fire. Combine all ingredients together in a cooking pan. Combine the corn juice, tapioca flour mixture, and coconut milk, sugar, salt, and pandan leaves or vanilla.
---
---
---
STEP 5
At this point, continue stirring the mixture of ingredients until set. Then turn off the fire. Lift.
---
---
---
STEP 6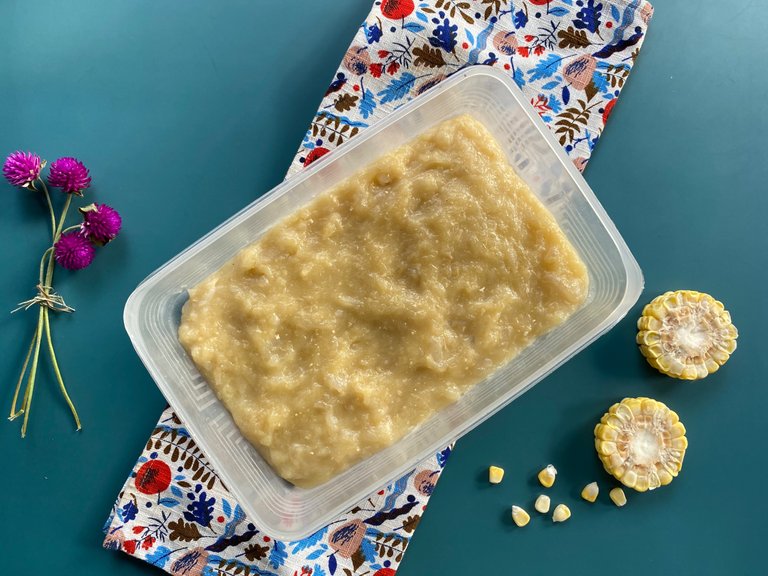 Transfer the dough to a cake mold. Then let it cool. And store in the refrigerator before serving.
---
---
---
STEP 7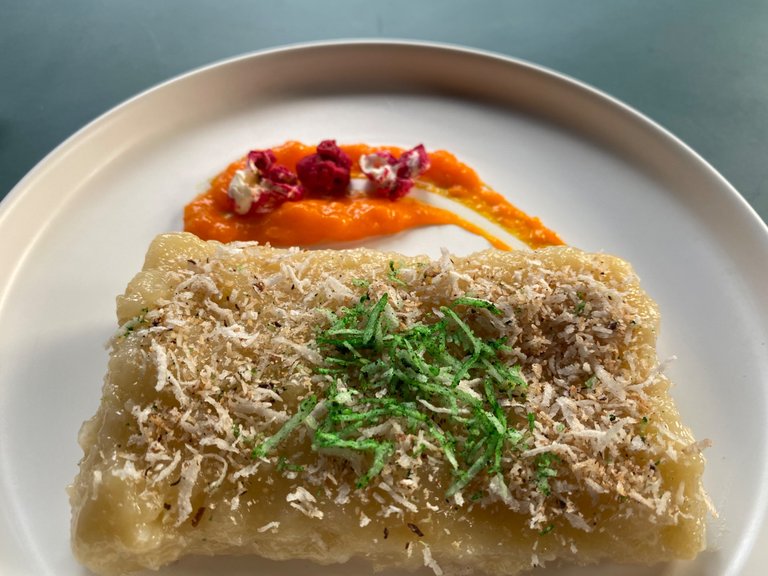 Cut up the desserts into small pieces and serve with grated coconut.
---
---
---
PLATING SESSION
If you want to serve this dessert at the next level, you can follow the methods that I will show you below. Stay tuned.
---
---
STEP 1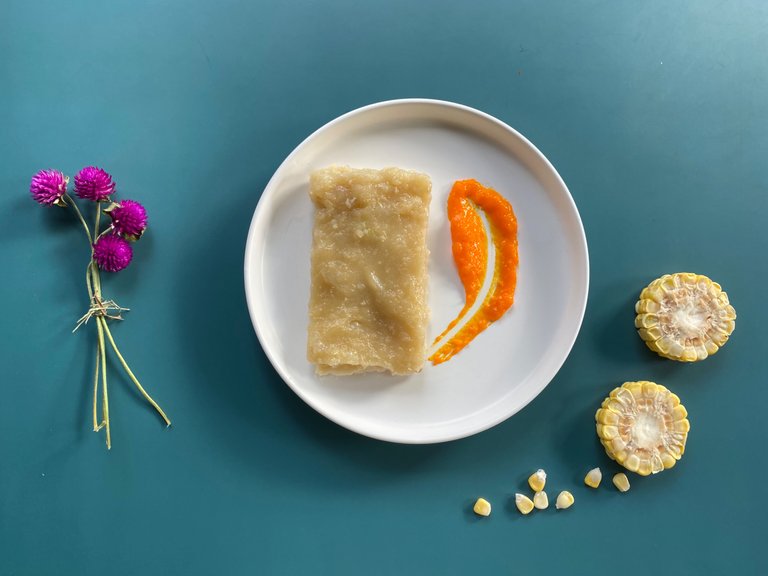 ---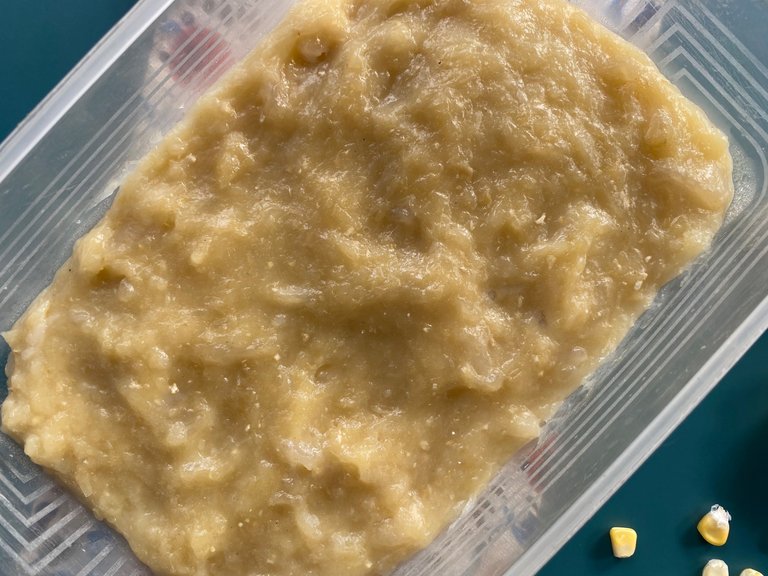 Prepare a piece of Tapioca Dessert.
---
Indeed, the texture is a bit sticky, so it takes patience to cut it.
---
---
---
---
STEP 2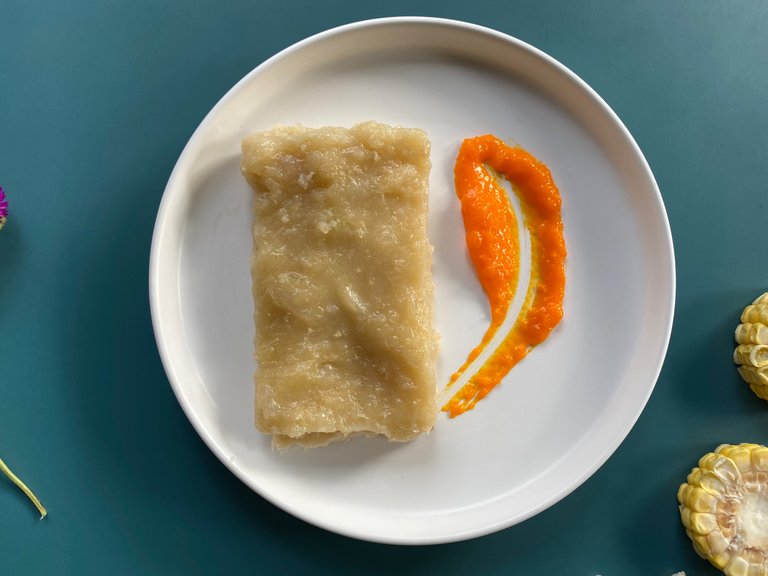 Place on a serving plate, decorated with complementary sauce.
---
This time I used corn sauce, made from corn juice cooked in sugar with cornstarch. You can use sauces for garnishes. Just a little.
---
---
---
STEP 3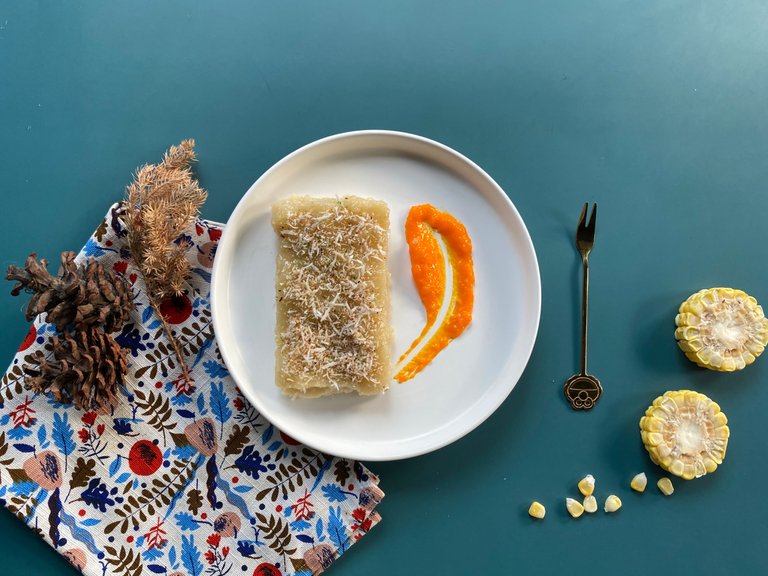 Sprinkle with coconut. You can choose fresh grated coconut or you can also use roasted coconut like mine.
---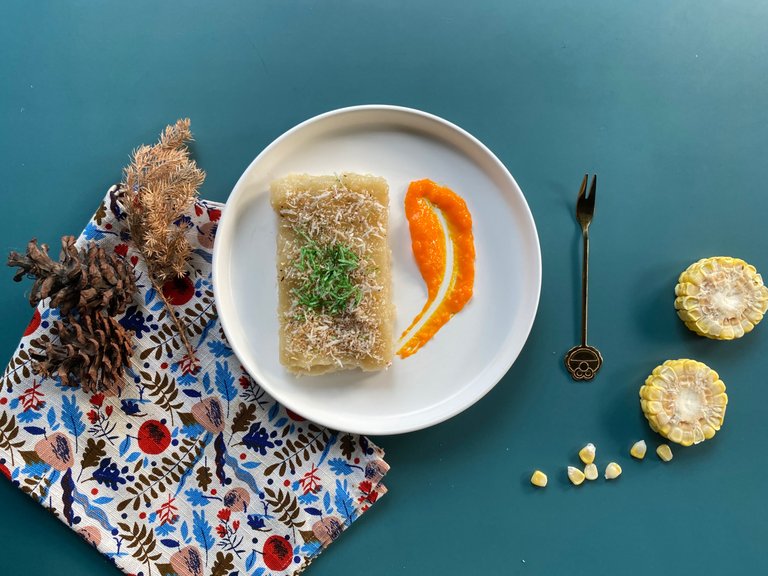 ---
I add pandan paste flavor to the roasted coconut to add a nice color to the overall plate.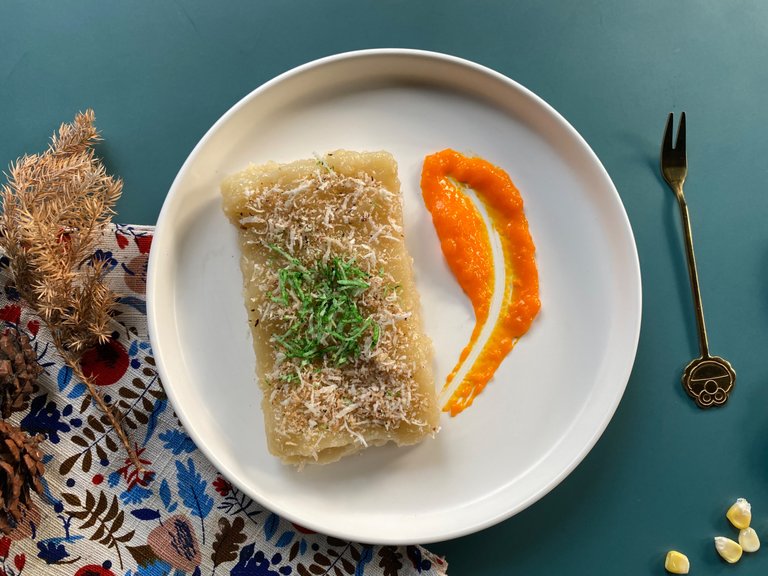 ---
---
---
---
STEP 4
As a finishing touch, I added something crunchy. I add popcorns to the sauce form.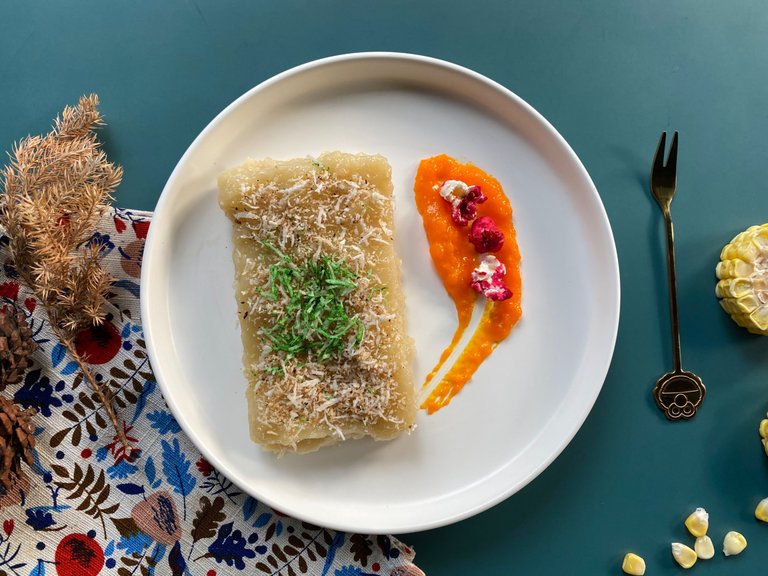 ---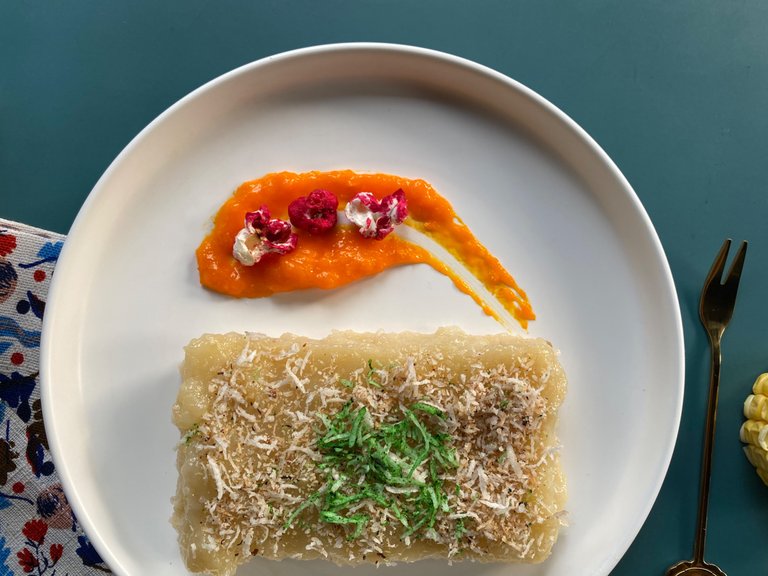 ---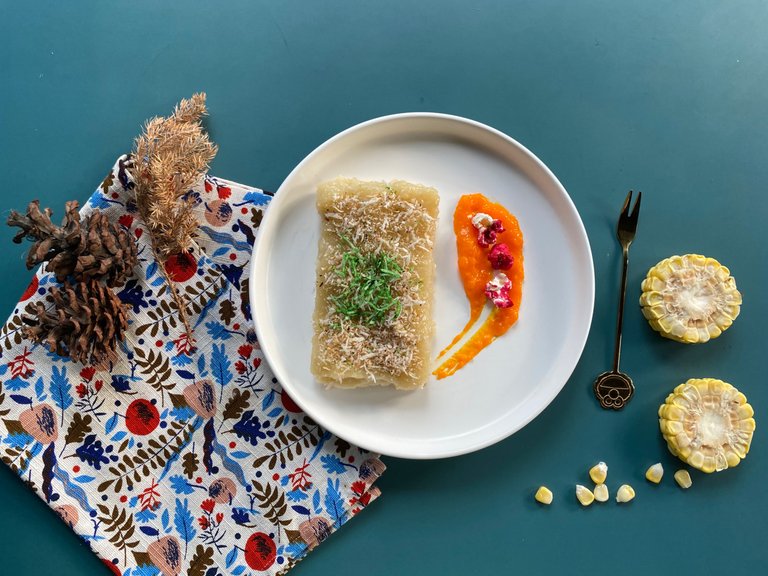 ---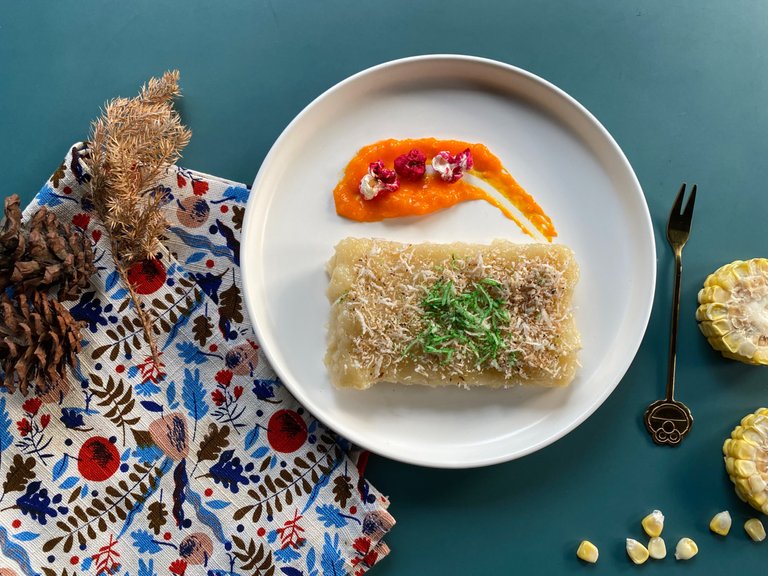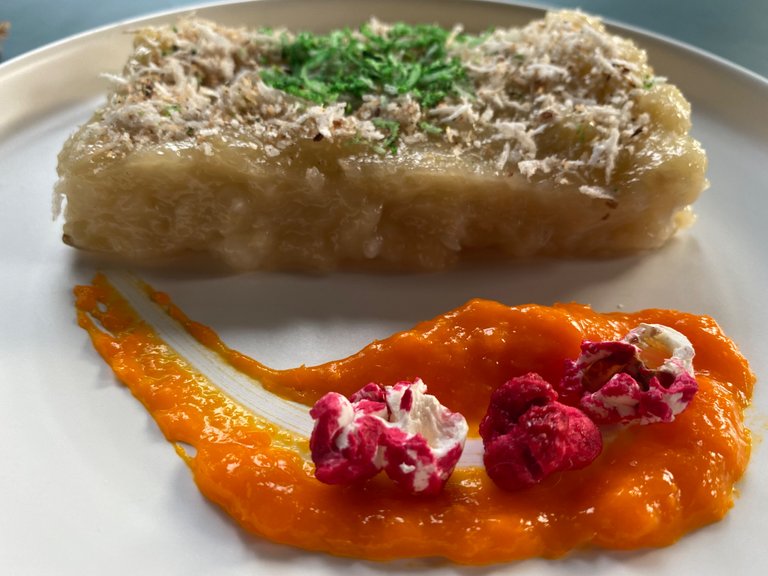 ---
---
---
---
That was the Tapioca With Corn Desserts recipe which is also a plant-based option. What do you think about this dessert? Does your country have a recipe similar to this one?
---
---
---
Thank you for reading my blog and reblog if you want my blog this time worthy of reading by others.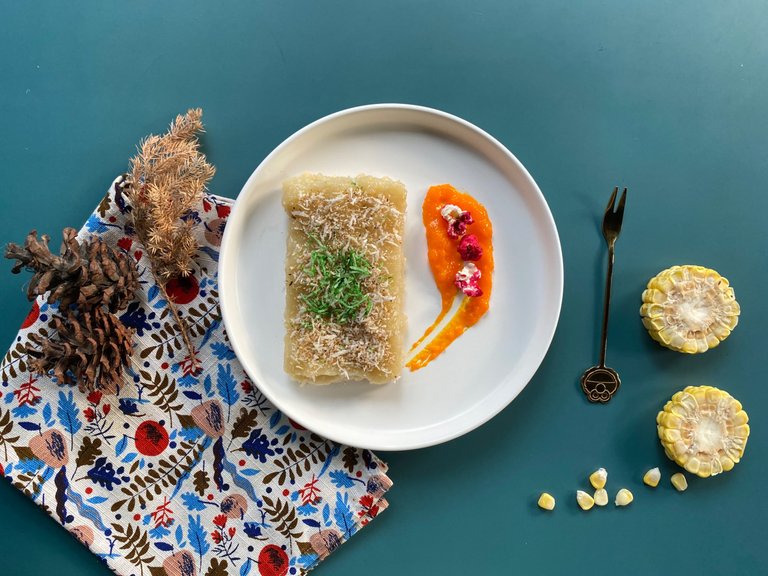 All pictures were taken with iPhone 11.
---
---
---
Best Regards,
Anggrek Lestari
---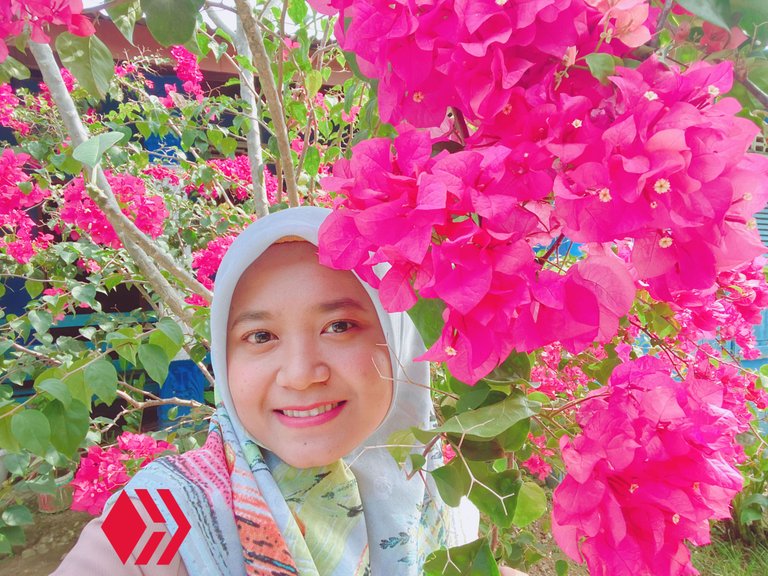 Who is Anggrek Lestari?
Anggrek Lestari is an Indonesian fiction writer who has published two major books. Now She is a full-time content creator. She has a goal to share food content that makes others happy and can get inspiration for foods that are easy to make and contain elements of health.
Make sure you follow her blog as well for some interesting discussions about life other than food.
If you need a copywriter for your projects, Anggrek Lestari will be ready to help you.
Contact Person: authoranggreklestari@gmail.com
Discord: anggreklestari#3009