While watching some old winter photographs taken in 2013 ...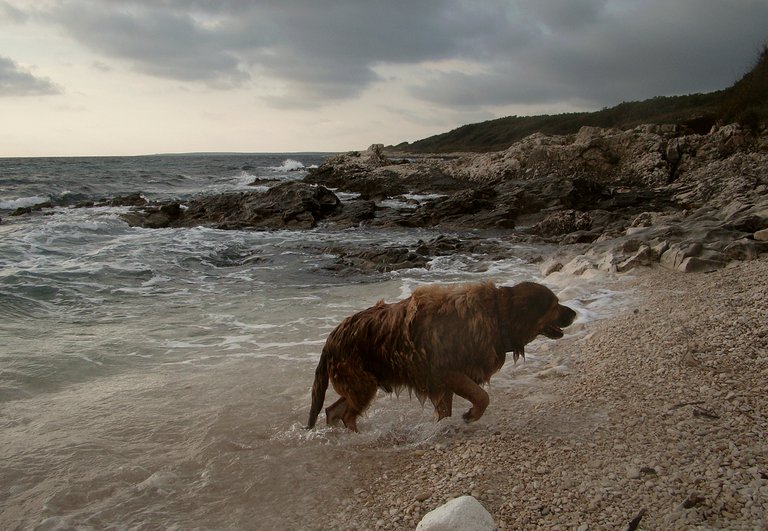 ... when my dog ... when all my dogs were still alive, I had an idea to compare those shots of the cloudy coastline ...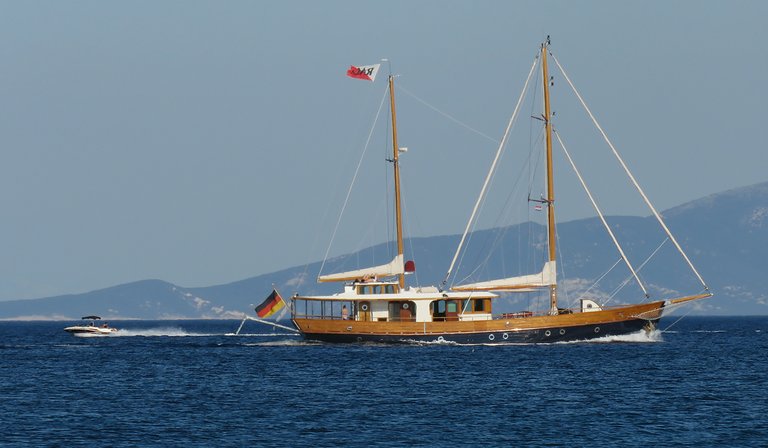 ... with a bunch of sunny pictures with postcard atmosphere, taken some weeks ago.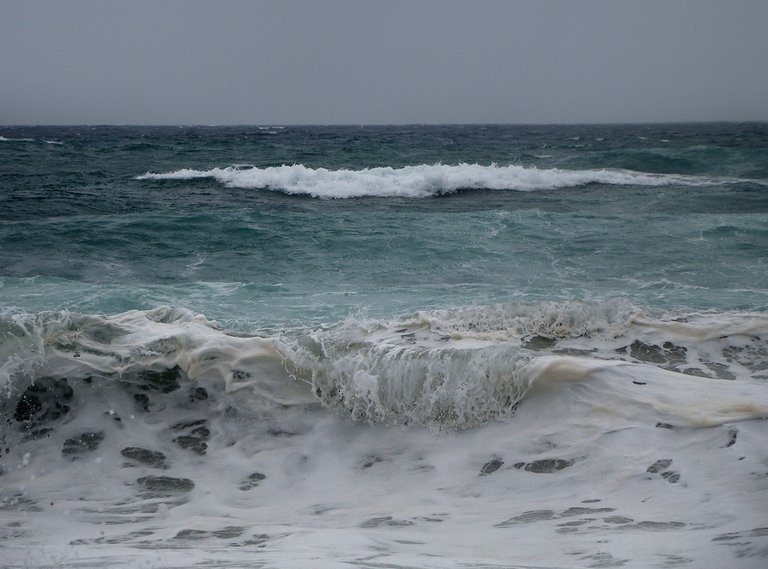 The waves in winter sometimes look pretty creamy ...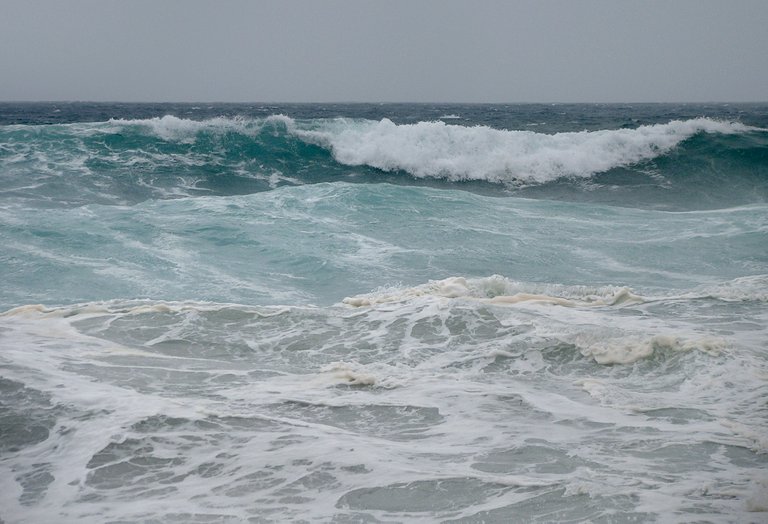 ... when they are about to hit the shore.

This is another summer scene, with distant mountains in the background.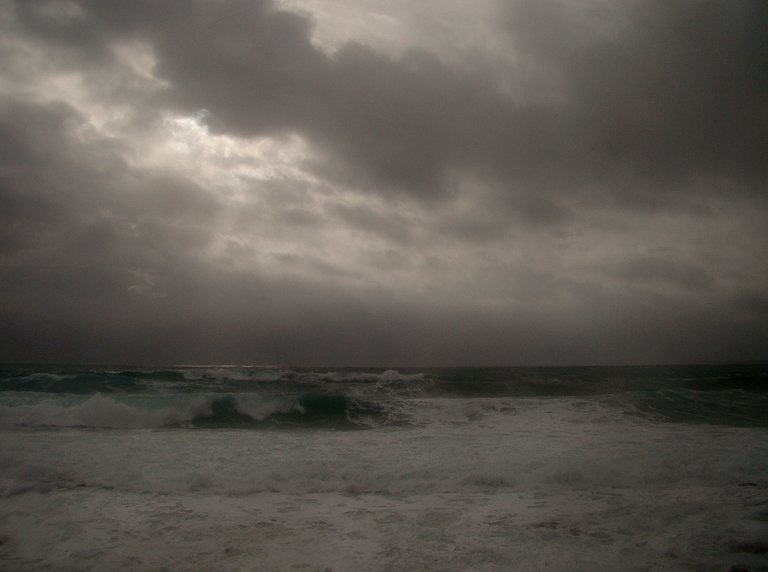 This is another dramatic winter scene with more waves.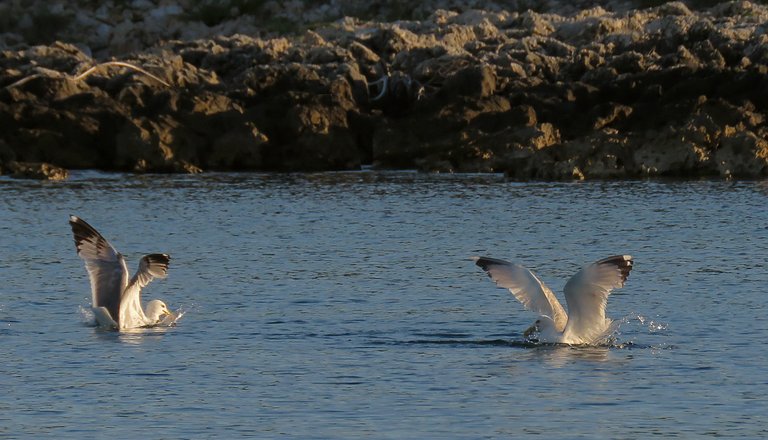 These seagulls were splashing near the shore on the 25th August 2021 ...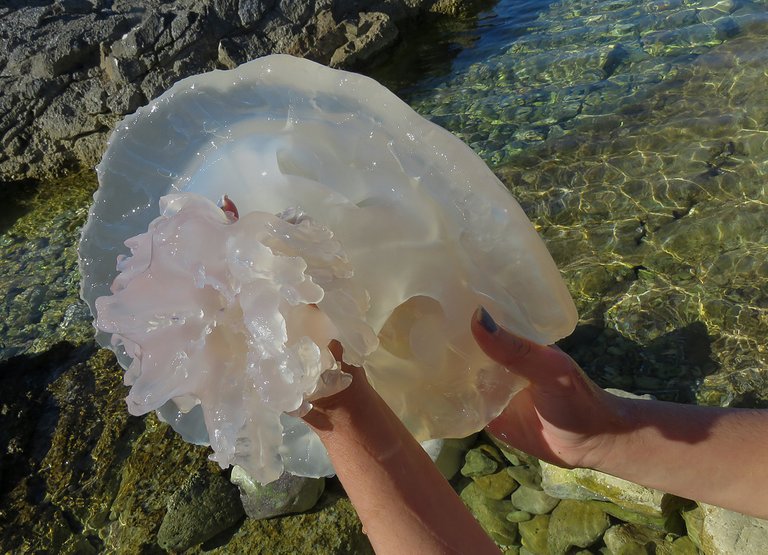 ... and a bit earlier that day ...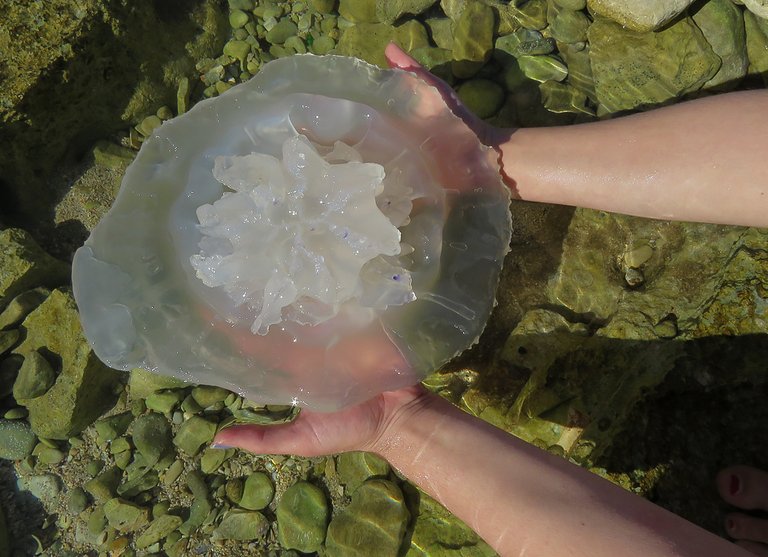 ... a friend found this pretty large dead jelly fish in the shallows.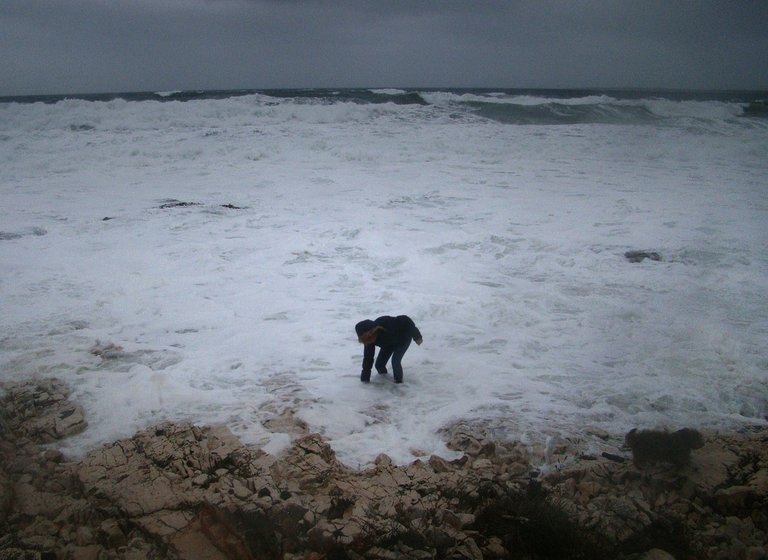 On the 31st January 2013 the sea near the shore looked like a snowy meadow.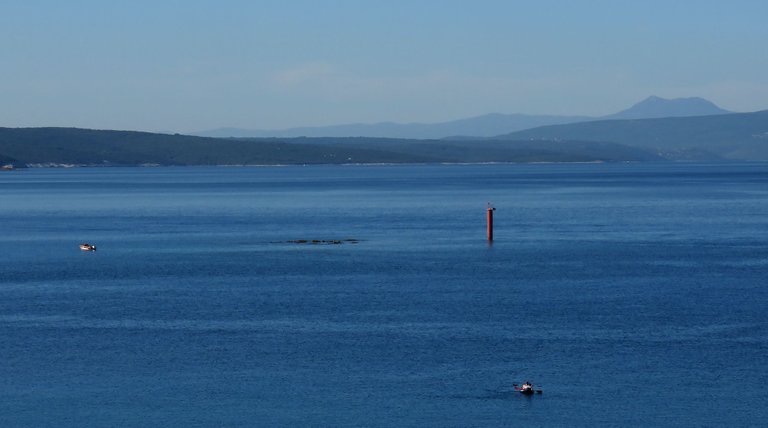 (Enlargeable)
Here is a look at another blue summer scene with no foam and waves.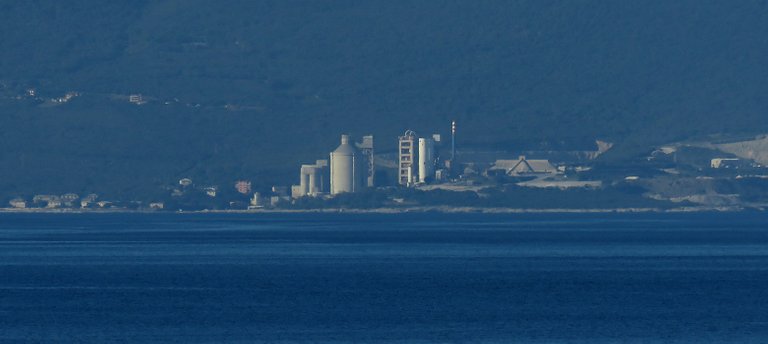 Here I zoomed at some distant industrial area across the bay.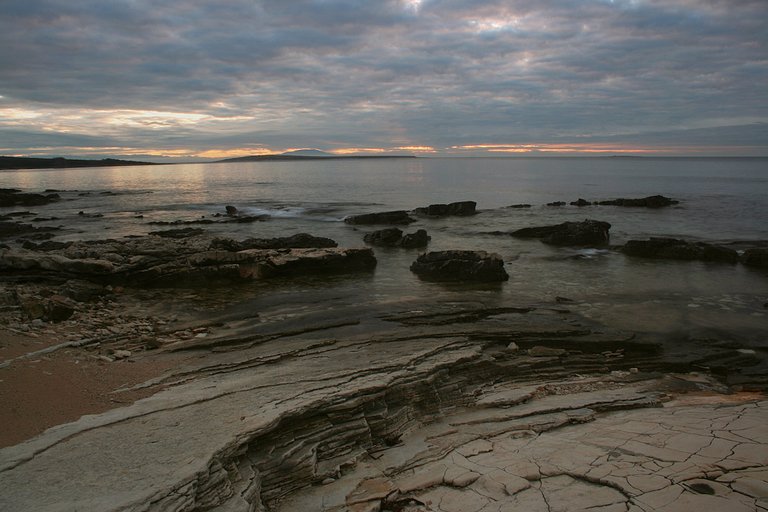 And now, for the end, a quiet winter morning with no wind. And that's all. As always in these posts on HIVE, the photographs are my work.