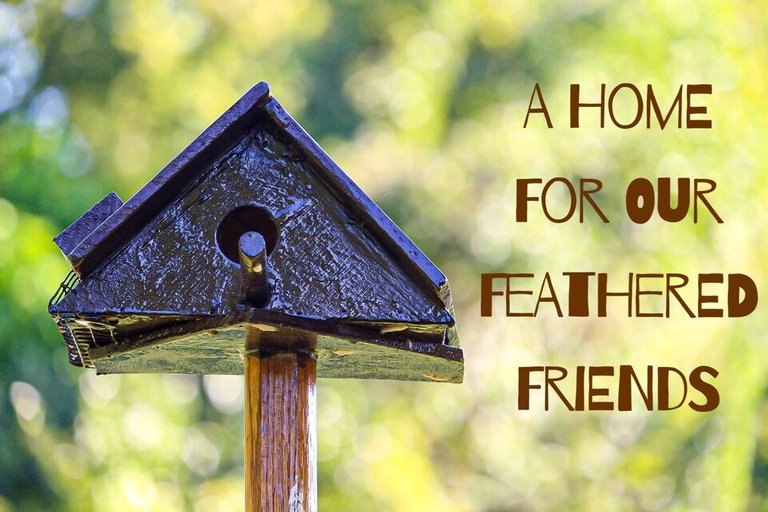 Back in June I shared how excited my family was to become bird watchers ever since we started studying Zoology in our homeschool. My kiddos have become quite the amateur ornithologists and are very passionate about the life and nature of birds.
We had planned to have several things to help us get a closer look at them including a bird bath, birdhouse and a bird feeder. We didn't get a bird bath this year but wanted to at least build a birdhouse to place in our backyard.
My father has always been great with wood and he has the tools at his house to build things like this. I shared with him how much the kids are loving their Zoology class and that they really wanted to build a birdhouse. He was excited to hear that and told me he had everything they needed to do it.
Together with their PaPa the kiddos built this cool looking birdhouse. I don't have any photos of the making due to I was running errands during that time but I did want to show you the finished house.
They agreed to stain it with a dark earth tone hoping it would attract some cavity nesters.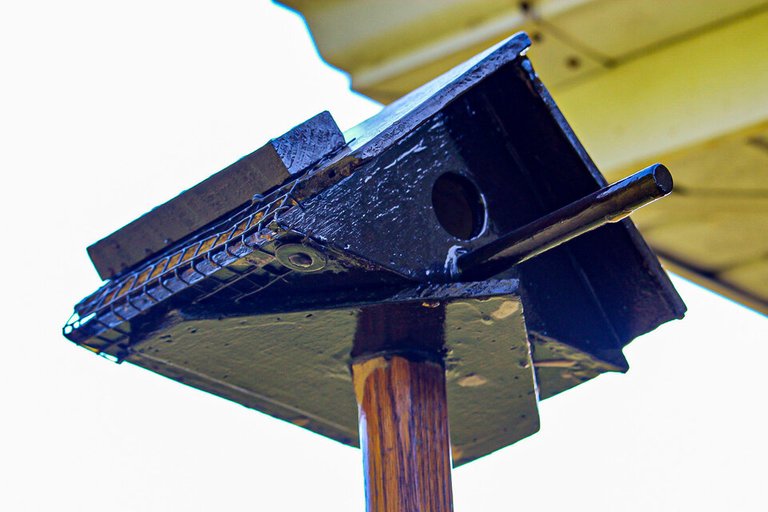 They took turns drilling the pieces together as they shared their ideas of how it should look.
The photo below is a side view of the house where my dad added some wiring for ventilation. It should help keep the inside cool enough during those hot Summer days.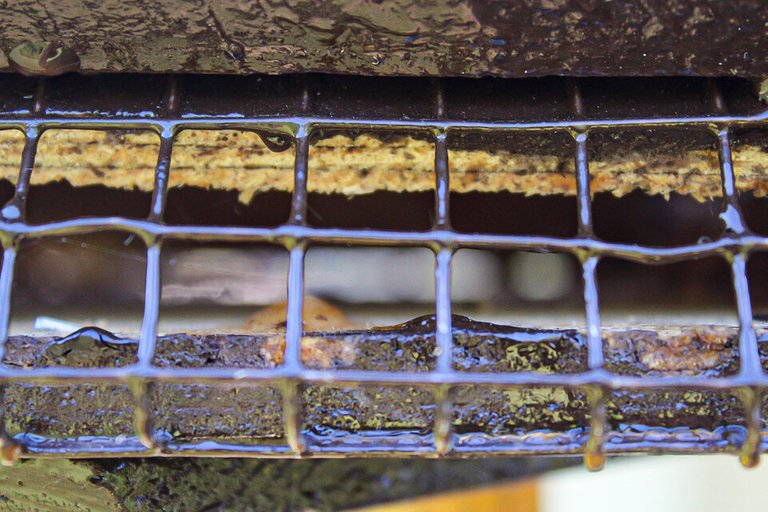 The next photos are of the back of the birdhouse. You will also get a closer look at the pole my dad used to mount it on.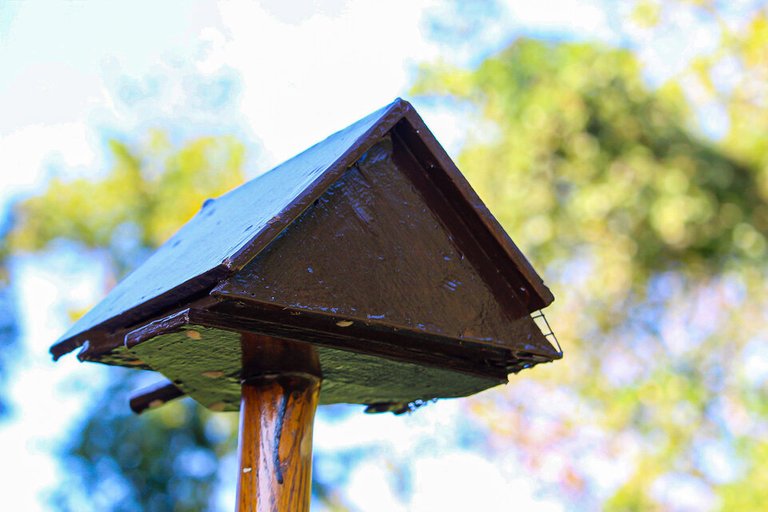 We wanted to be sure it was high enough off the ground for a bird's liking but still low enough for us to view any activity. I'm estimating it's about 9-10 feet above the ground.
It may already be too late in the Summer for any nesters to come by but there's still a few weeks left so we'll see.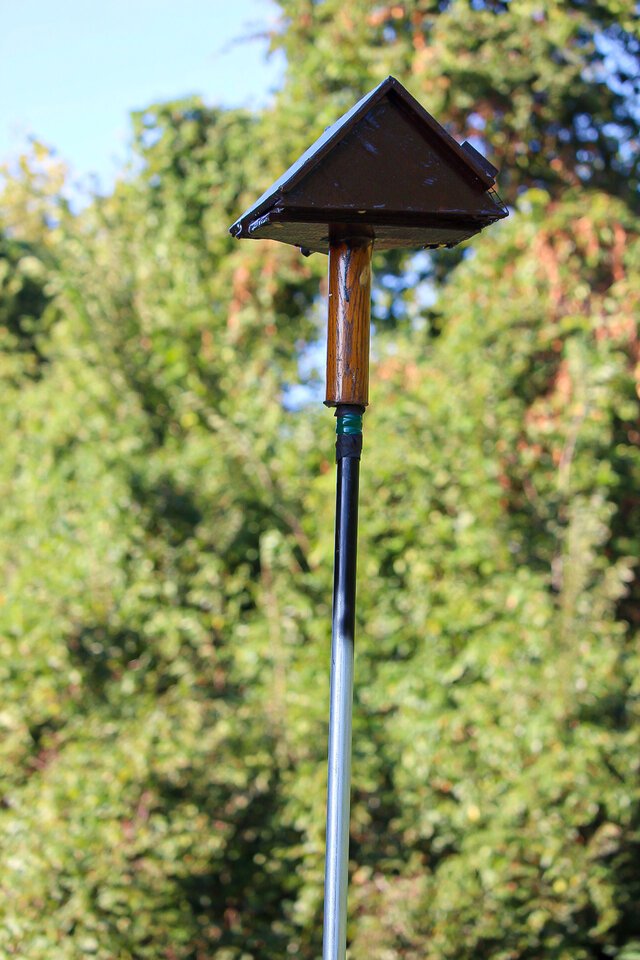 We decided to insert the pole close to our garden and finished off with putting the same rocks around it. We have a very nice view of the birdhouse right from our schoolroom window. It would be amazing getting some last minute Summer nesters to use the apartment my family built :D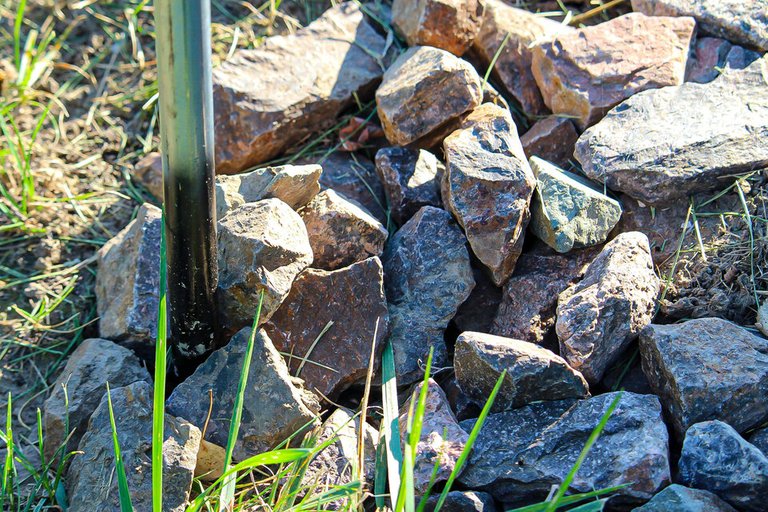 My father is working on a feeder to attract hummingbirds. We've spotted a few flying around our neighbor's house because they have a feeder filled with sugar water that keeps them coming.
I have only been close to a hummingbird once in my life. It was when I was a little girl and they loved my mother's morning glories. I was playing in our driveway close to the flowers when I spotted one. I was frozen in awe the entire time.
I was hoping it stayed there forever so I could continue to admire it. I've been intrigued with those little birds ever since.
My kids and I would love seeing hummingbirds more closely. I'll be better prepared next year to plant a few of the flowers they love to help attract them. Can you imagine the photos I could take if they came to visit?!! Then I could do a special post all about hummingbirds and share the photos with you.


I'll keep you updated on the birdhouse if we get any tenants! It would be a proud moment seeing a bird take shelter in the home they built for it. If anything, my kids had a fun building experience with their Grandad :)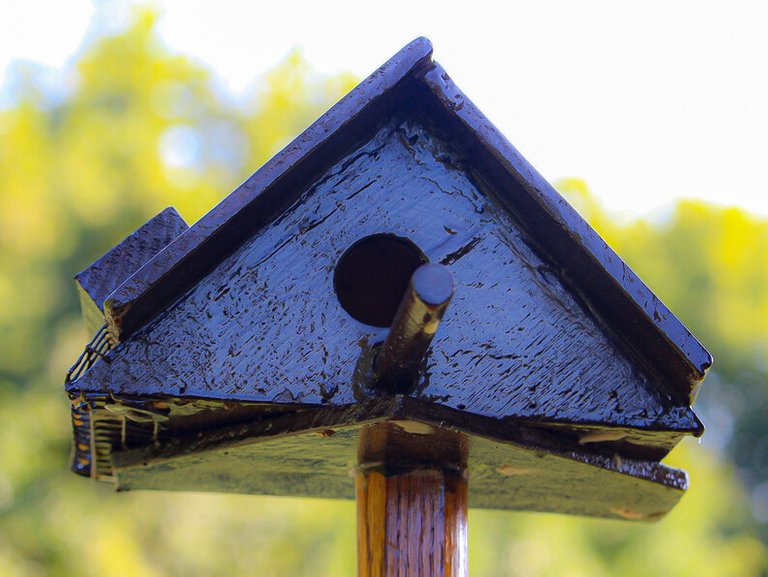 All photos are my own and were taken with our Cannon EOS Rebel T6.
Thanks for Reading ~