Una de las cosas que más me gusta hacer en el maquillaje es participar en dinámicas, las dinámicas consisten en tratar de recrear un maquillaje con tan solo ver una foto, a mí no solo me gusta recrear el maquillaje si no la foto y el look completo, es decír trato de hacer la misma pose y que la foto quéde parecida. Por ejemplo aquí les mostraré la primera dinámica en la que participe por Instagram con la maquilladora Angie Rojas.
One of the things I like to do in makeup is to participate in dynamics, the dynamics consist of trying to recreate a makeup with just seeing a photo, I not only like to recreate the makeup if not the photo and the whole look, I try to do the same pose and that the photo looks similar. For example here I will show you the first dynamic in which I participated on Instagram with the makeup artist Angie Rojas.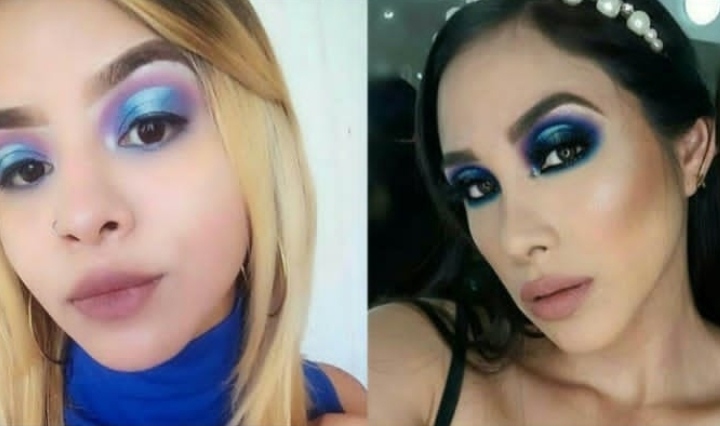 Me encanta hacer éstas dinámicas porque de ésta forma desarrollamos mucho el sentido del detalle y a parte es un buen reto ya que haces un maquillaje que quizás tenga una técnica que no conoces y simplemente tratas de hacerla como se te ocurra jaja y esa es también una de mis partes favoritas, la creatividad que surge para intentar hacer algo que no sabes exactamente como se hace. Así que a las que estén comenzando a maquillarse les recomiendo recrear looks de maquillaje que vean en fotos, de verdad que ayuda muchísimo y si no me creen aquí les muestro la segunda dinámica en la que participé con la misma maquilladora Angie Rojas, en esta ocasión logré acercarme un poquito más con el parecido.
I love to do these dynamics because in this way we develop a lot the sense of detail and it is also a good challenge because you do a makeup that may have a technique that you don't know and you just try to do it as it comes to your mind haha and that is also one of my favorite parts, the creativity that comes from trying to do something that you don't know exactly how to do it. So for those of you who are starting to do makeup I recommend you to recreate makeup looks that you see in photos, it really helps a lot and if you don't believe me here I show you the second dynamic in which I participated with the same makeup artist Angie Rojas, this time I managed to get a little closer with the resemblance.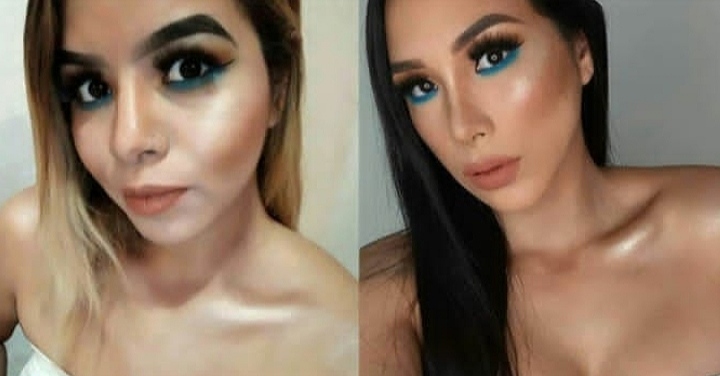 Ahora una de mis dinámicas favoritas y en la que casi soy tomada en cuenta para calificar, fué en una dinámica que realizó la marquilladora venezolana Mariana Zambrano, dónde realizó una técnica que nunca había hecho y la verdad el resultado me gustó muchísimo.
Now one of my favorite dynamics and the one in which I was almost taken into account to qualify, was in a dynamic performed by the Venezuelan marquilladora Mariana Zambrano, where she performed a technique that I had never done before and I really liked the result very much.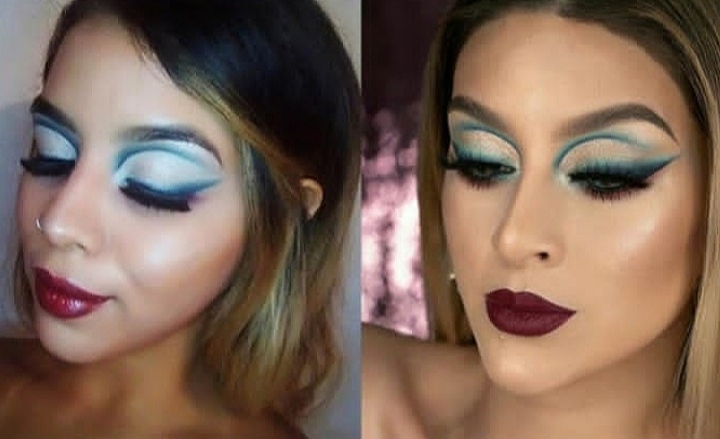 ¿Ya ven como se mejora con las prácticas? Éste es un maquillaje transversal, ésta técnica no la he vuelto hacer después de esa dinámica pero sin duda volveré hacerla probando con otros colores y texturas, ❤️ a continuación les mostraré la foto sóla con los ojos cerrados y otra con los ojos abiertos para que vean como luce de lindo.
Do you see how it improves with practice? This is a transversal makeup, I haven't done this technique again after that dynamic but I will definitely do it again trying with other colors and textures, ❤️ next I will show you the photo with eyes closed and another with eyes open so you can see how nice it looks.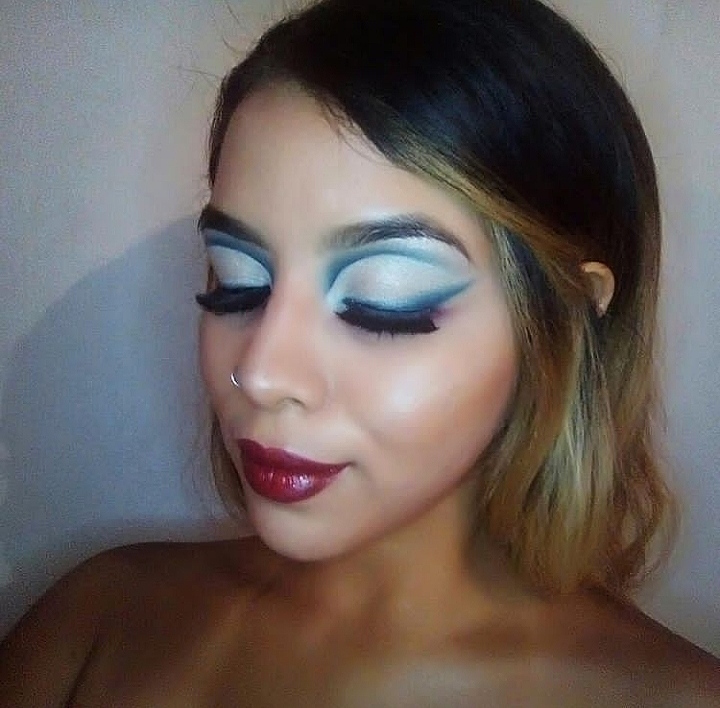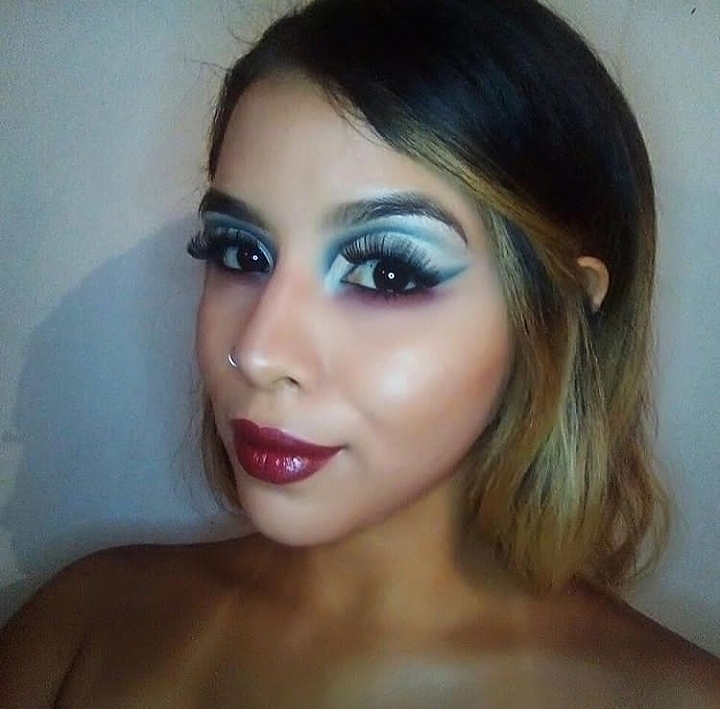 Si te gusta el maquillaje anímate a intentarlo. Luego poco a poco les iré enseñando otras dinámicas donde he participado y verán el progreso, y si yo pude, ustedes también ❤️ .
Para ver más contenido pueden verlo en mi página de Instagram dónde ya están publicadas otras dinámicas, o puedes seguir atento por este medio.

If you like make-up give it a try. Then little by little I will show you other dynamics where I have participated and you will see the progress, and if I could, you too ❤️ .
To see more content you can see it on my Instagram page where other dynamics are already published, or you can stay tuned through this medium.