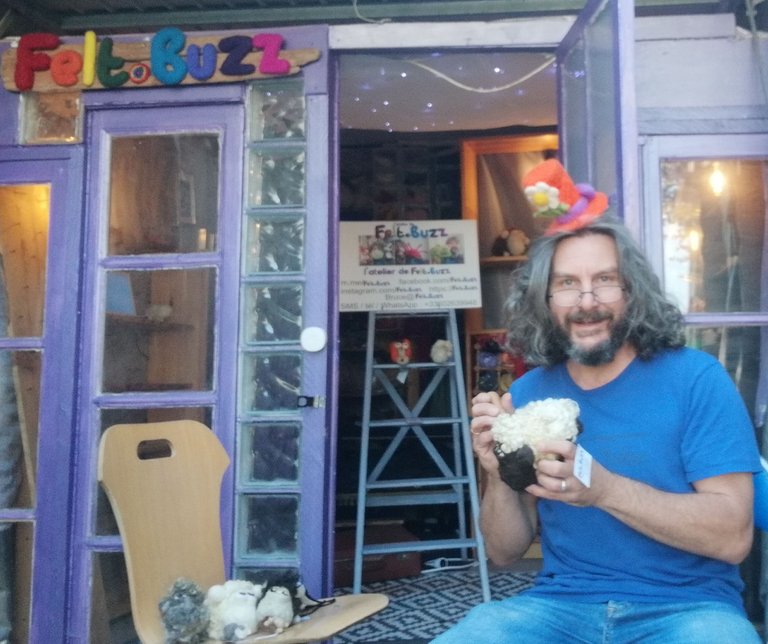 Hello everyone!
It's a beautiful sunny day, but a very chilly start to the day. It was misty when I went out with the dogs just before 7. It is now gone 10am and despite the sun it is still barely 12°c.
I am adding some additions to the little felt.buzz hat. I want a little sheep on the side and a mouse asleep on the top of it!
I hope you have a great day.
❤️