Shadow Of The Colossus🐻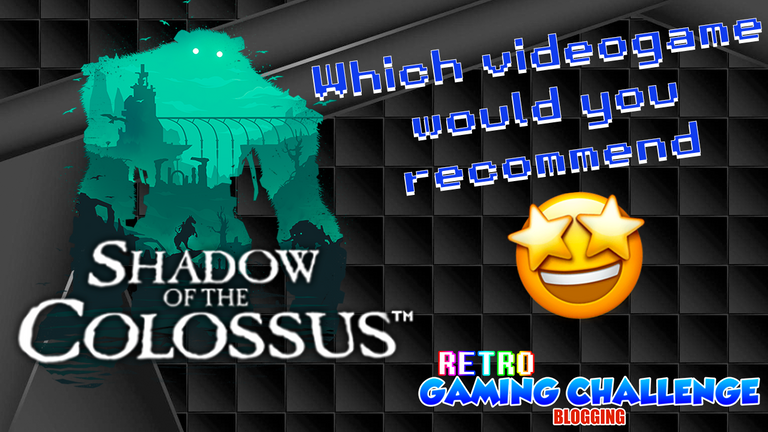 La verdad para este artículo es increíble la cantidad de juegos los que pasaron por mi cabeza, fue mucho tiempo pensando cual seria la mejor recomendación, y como este reto me pide solo una única opción creo que lo mejor es mi juego favorito el cual ya le dedique un artículo hace un tiempo, darle clic aqui para verlo, "Shadow Of The Colossus" uno de los juegos mas infravalorado de la industria, si bien ha tenido su publico bastante grande a lo largo de los años, y que la persona a cargo de este videojuego Fumito Ueda, lo catalogan como una de las leyendas de la industria, pero que para mi opinión el juego no esta ni de cerca al nivel de popularidad logrado de otros grades videojuegos, asi que los que hemos jugado tenemos la misión de hacerle justicia a su nombre y por eso lo escogí como principal recomendación.
The truth for this article is incredible the amount of games that went through my head, it was a long time thinking which would be the best recommendation, and as this challenge asks me only one option I think the best is my favorite game which I already dedicated an article some time ago, click here to see it, "Shadow Of The Colossus" one of the most underrated games in the industry, although it has had its audience quite large over the years, and that the person in charge of this game Fumito Ueda, cataloged as one of the legends of the industry, but in my opinion the game is not even close to the level of popularity achieved by other great video games, so those who have played have the mission to do justice to his name and that's why I chose it as the main recommendation.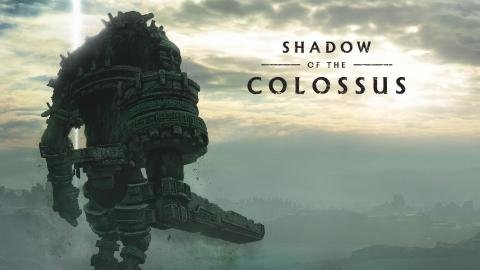 Wallpaper
Pero…. ¿Porque la escogiste? me dirán, procederé a responder esa pregunta, pero antes de eso hablare un poquito del juego, Shadow Of The Colossus es un videojuego creado por Team Ico y lanzado en octubre de 2005 para mi querida consola PlayStation2, es un videojuego de acción y aventura en un mundo abierto, en la cual encarnamos la piel de Wonder un pequeño guerrero que junto a su fiel compañero y corcel Agro, se adentrarán un territorio prohibido para los humanos, con la finalidad de revivir a su amada muerta, ya que dicho lugar tiene una especie de deidad que le permitirá cumplir su deseo, con la condición de encontrar y matar a los 16 colosos quienes albergan y protegen estas tierras.
But .... Why did you choose it? you will tell me, I will proceed to answer that question, but before that I will talk a little bit about the game, Shadow Of The Colossus is a video game created by Team Ico and released in October 2005 for my beloved PlayStation2 console, is a video game of action and adventure in an open world, in which we embody the skin of Wonder a small warrior who along with his faithful companion and steed Agro, will enter a territory forbidden to humans, in order to revive his beloved dead, as this place has a kind of deity that will allow him to fulfill his wish, on the condition of finding and killing the 16 giants who house and protect these lands.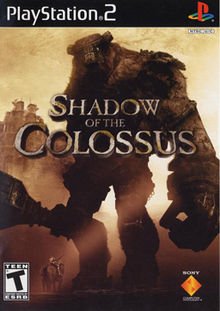 Poster Game
Ahora diré las razones las cuales siento que este videojuego tiene que jugarlo la mayor cantidad de persona posible, actualmente su obtención esta muy limitada ya que el remake es solo exclusivo para las consolas de Sony, pero si poseen un PC que sea pasable, tienen la posibilidad de emularlo sin problemas alguno, Shadow Of The Colossus tiene uno de los mensajes mas fuerte como historia que jamás he visto en los videojuego, sin intentar hacer spoiler y que además lo notas ya en el primer boss del juego, es que te deje como entrever que tus deseos son egoísta y que todo lo que estás haciendo lo haces por tu propio deseo de lograr algo dañando a los inocentes, se habla del echo de convertirte en el propio villano de la historia, algo que en el mundo de los videojuegos no se ha tocado tanto esta primicia.
Now I will say the reasons why I feel that this video game has to play it as many people as possible, currently its obtaining is very limited since the remake is only exclusive for Sony consoles, but if you have a PC that is passable, you have the possibility to emulate it without any problems, Shadow Of The Colossus has one of the strongest messages as a story that I have ever seen in video games, Without trying to make spoiler and also you notice it already in the first boss of the game, is that it leaves you as a hint that your desires are selfish and that everything you are doing you do it for your own desire to achieve something by harming the innocent, it speaks of the echo of becoming the villain of the story itself, something that in the world of video games has not been touched so much this scoop.
A demás de otros aspectos como el control y las mecánicas del juego que lo hacen único, algo tan simple como el andar con tu caballo por todo este mundo abierto se hace tan mágico y único, ya que cabe destacar que el videojuego no tiene otras criaturas u enemigos, solo eres tú, el caballo y las 16 criaturas que están esparcidas por el mundo, esto hace que la experiencia de juego sea única haciendo el viaje algo más especial, con unos combates espectaculares cargado de una banda sonora que te pone los pelos de puntas, hacen a este videojuego una de las obras mas grande de esta industria sin duda alguna.
In addition to other aspects such as control and mechanics of the game that make it unique, something as simple as walking with your horse throughout this open world becomes so magical and unique, since it is noteworthy that the game has no other creatures or enemies, it's just you, the horse and the 16 creatures that are scattered throughout the world, this makes the gaming experience unique making the journey something more special, with spectacular combat loaded with a soundtrack that makes your hair stand on end, make this game one of the greatest works of this industry without a doubt.
Para cerrar me encantaría hablarles más del juego, pero ya arriba les deje el articulo completo, en donde explico muchos más detalles de este, antes quisiera decir que este videojuego quizás no sea para todo tipo jugadores, ya que el ritmo pausado y la soledad que invade el mundo puede que no sea del agrado de muchos, pero esto no rompe la experiencia y si logras sumergirte en este juego apreciando todos sus detalles, créeme que lo querrás para toda la vida; Aquí termino esta recomendación de hoy espero que les haya gustado si es asi no olviden votar positivamente el contenido, se les quiere un monto y ahí se ven mi gente.
To close I would love to tell you more about the game, but above I left the full article, where I explain many more details of this, before I would like to say that this game may not be for all types of players, as the slow pace and loneliness that invades the world may not be to the liking of many, but this does not break the experience and if you manage to immerse yourself in this game appreciating all its details, believe me you will want it for life; Here I end this recommendation today I hope you liked it if so do not forget to vote positively the content, you want a lot and there you see my people.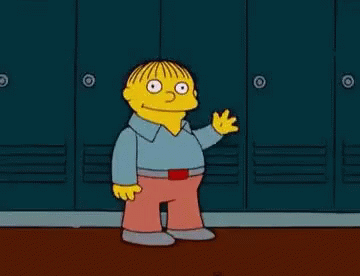 Byee Byee!!

Texto traducido con la ayuda de:
Text translated with the help of: