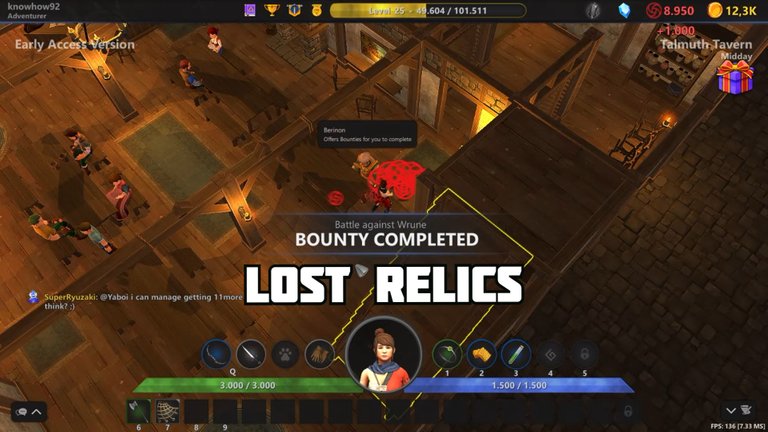 One more #LostRelics #Bounty challenge was just completed after more than 3 hours of gameplay but t was definitely worth it!
I earned a sweet Bronze Bounty chest as well as a decent amount of EXP. I even upgraded my Fishing skill to Level 8!
I wasn't lucky enough to loot a blockchain item in this session though but that's ok! Gonna keep grinding hard without regrets!
Have Fun Watching