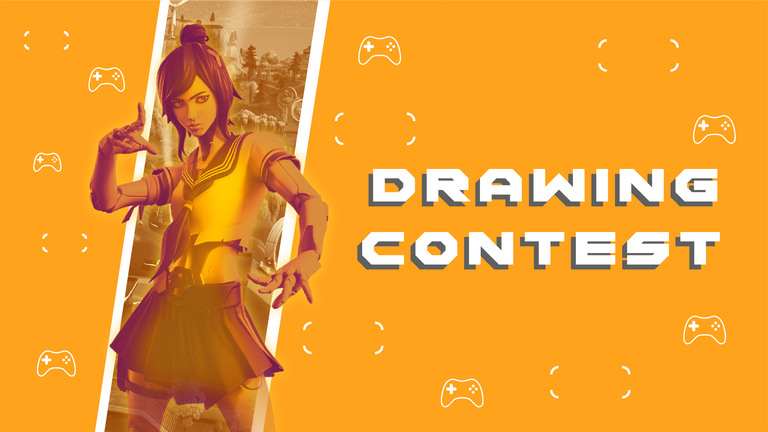 Time for another HiveGamingCommunity contest!
Hello Gamers! This time we have an awesome contest planned and we are really excited about it. As gamers we get to see a lot of different characters in the games we play and out of those we usually pick a favorite. Everyone has that one special character that has affected us in some way and stayed with us throughout the years of gaming. That's why this contest will be about you not only telling us who it is but actually drawing you own version of that very special game character.
We are going to leave the rules pretty open for this contest so you get as much creative freedom as possible. That means it can be your very own version of your favorite gaming related character. It can even be a mix of multiple characters you like. You are free to create this how you want. We are allowing both traditional and digital art. (Pixel art is allowed as well.)
This isn't going to be the type of contest where the one that is best at drawing automatically wins. We are going to look at different aspects of every post and you will get points for creativity, drawing skills and the written parts alike.
How you can take part in this contest:
Make a drawing of your own version of the game character that is your favorite(both digital and traditional art is allowed)
Tell us in your post why you chose this character, how you made the artpiece(tell us a little bit about the process of making it), how this character has affected you and anything else you think we ought to know about it.
Post it in the HiveGamingCommunity and use the tag #hivegamingart .
No tracing allowed. We realize that some people might not be very skilled artists but as we stated earlier this is not only about who is the best at drawing. The post will be looked at as a whole with art and text.
It has to be gaming related.
The artpieces that you share for the contest must be your own. No stealing from the internet to take part. If you are caught cheating, then your account will be downvoted and you will be muted from posting in the gaming community.
There will be one prize to take home for the one that the HiveGC team will select as a winner but we will also be actively curating the entries together with OCD. You may only enter the contest one time, so make sure to make it good and that you spent your time creating it. The prize will be 20 HBD.
The contest ends when the timer runs out so make sure to use all the time you need. We can't wait to see what everyone can come up with and we are sure that we will see a lot of amazing entries in this contest!
Make sure to subscribe to the HiveGamingCommunity and join our Discord where you can meet other Hive Gamers and make sure you don't miss out on any other contests and events in the future.