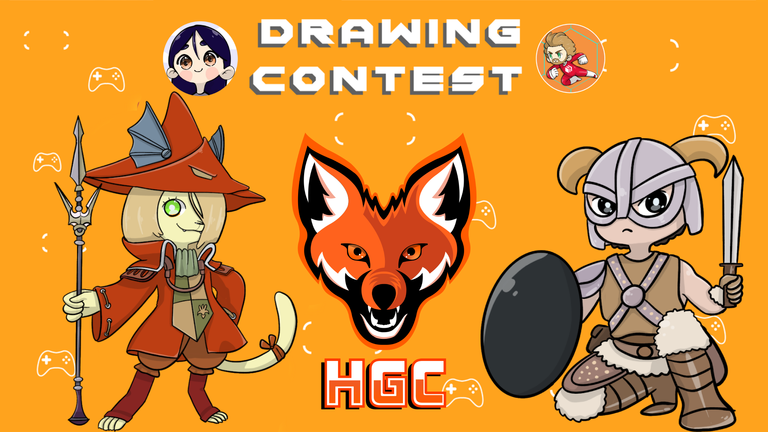 ---
Hi, little ones. I hope you're doing great. Today I'm sharing with you my entries for the drawing contest organized by @hivegaming. @eddiespino invited me to participate.
I want to tell you a little bit about this character that I like a lot. It's difficult for me to choose favorites in character, song, food, etc. But there are straightforward things for me to choose from; for example, my favorite color is black. I like point-and-click games, that's easy to say, but beyond that, it's hard for me to choose.
I remembered that when I played Final Fantasy IX (which more than playing, I saw how an ex-boyfriend played it, but we acted the dialogues hahaha... I was the women, and he was the men hilarious), and I got attached to Freija Crescent. Her story is interesting because she travels in search of her lost love Sir Fratley. I really identified with her at the time and still do in some ways.
Freija Crescent's technical data
Race: Burmese
Age: 21 years old
Date of birth: July 1778
Hometown: Burmecia
Job: Dragon Knight
Skills: Jump/Dragon
Trance: Extended Jump
Weapon: Spear
Freya's Motto:
There is nothing worse than oblivion.
This is the phrase she says when in a part of the game I know in account with her beloved, and he says he doesn't know who she is, since apparently, he suffers from amnesia. Being a long game, we did not finish it. However, I know that in the end, all goes well for Freija and her beloved Sir Fratley. In the Chinese Zodiac, I am a dragon, and thanks to that, everything that has to do with dragons feels mine very much.
I made two versions because I wasn't sure whether to make it chibi or not hahaha...
---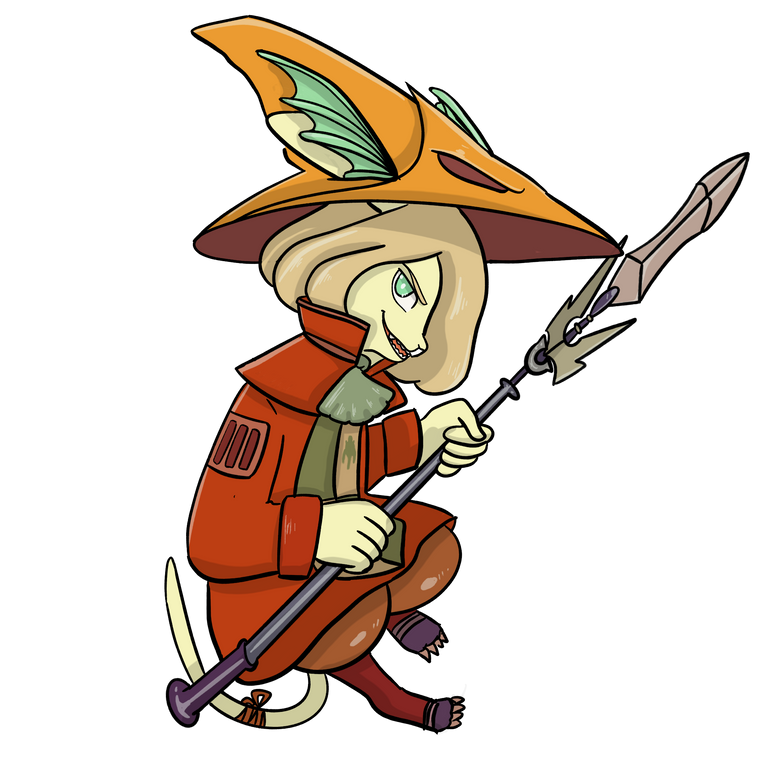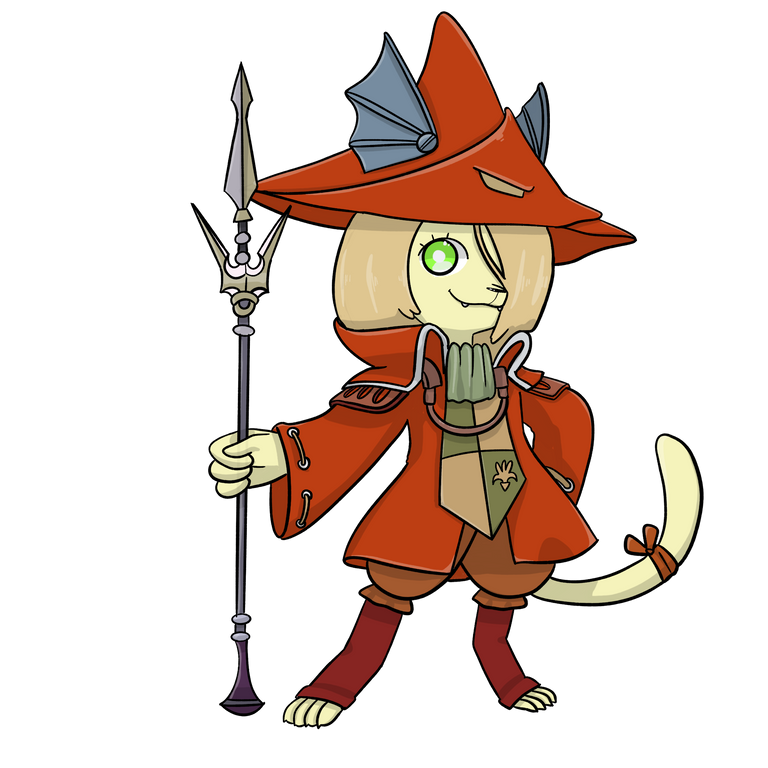 ---
I hope you liked my fanart, and if you also like Freija tell me why?
The second fanart I made in collaboration with Eddie because he also wanted to talk about his favorite character, but he left me the illustration part.
---
Hi, @eddiespino here. I asked Gris to illustrate Dragonborn, one of my favorite characters in The Elder Scrolls V Skyrim. Although this character can have multiple races, in the game I'm playing now, he is a Norse, so it's like the default appearance, like the drawing that @grisvisa did.
Like a typical RPG game, the Dragonborn is the chosen hero who is unknowingly destined to save the world. He never speaks, doesn't need to eat, can defeat a dragon, but die if he falls from too high. He can level up different skills and become a master of magic, sneak, melee combat, or even stealing gold from distracted villagers' pockets.
The Dragonborn can be a vampire, a werewolf, Jarl or King of a city, archmage, and even king of thieves. Let's say he is an all-rounder who can do and undo.
Well, I say goodbye because this post belongs to Gris, but I share with you that soon I will be uploading more gameplays. Greetings.
---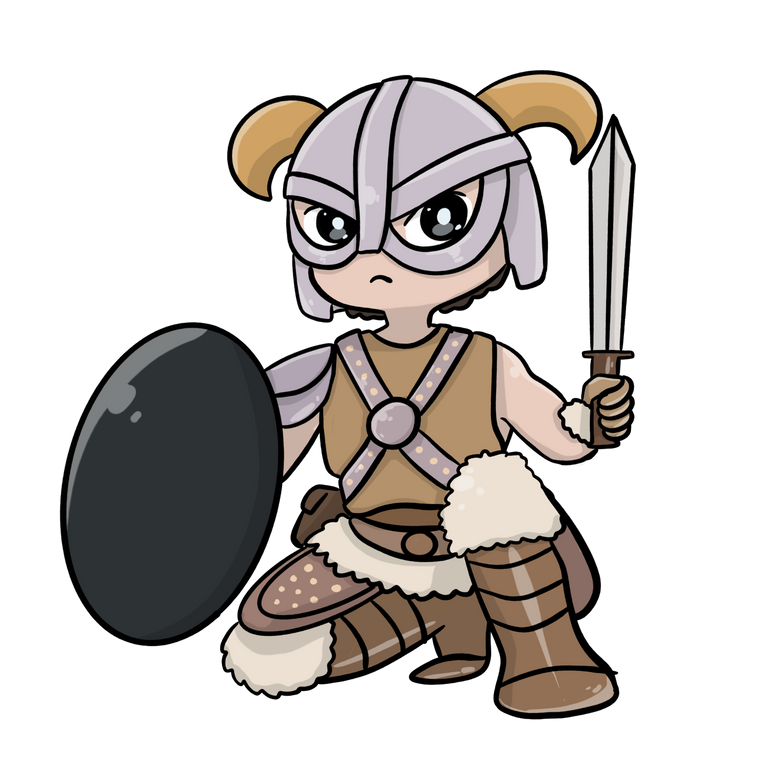 ---
As you can see, all the characters that have to do with weapons, armor, and costumes of this style and time I'm not very good at it, but I did what I could hahaha.
I also did it a bit in a hurry because, fortunately, I have a lot of work.
Thank you very much for your support, trust, and preference. I love you guys a lot! ❤❤❤
Hola pequeños, espero que estén muy bien, el día de hoy les comparto mis entradas para el concurso de dibujo organizado por @hivegaming. @eddiespino me invitó a participar.
Les quiero platicar un poquito sobre este personaje que me gusta mucho. Es difícil para mí elegir favoritos en personaje, canción, comida etc. Pero hay cosas que son muy fáciles elegir para mí, por ejemplo mi color favorito es el negro, me gustan los juegos de point and click, eso es fácil de decir, pero más allá me cuesta mucho elegir.
Así que esta vez recordé que cuando jugué Final Fantasy IX (que más que jugar vi como lo jugaba un exnovio, pero actuamos los diálogos jajaja... yo era las mujeres y él los hombres y era muy divertido) y me encariñe con Freija Crescent. Su historia es interesante porque viaja en busca de su amor perdido Sir Fratley. En ese entonces me sentía muy identificada con ella y aún lo sigo estando en algunas cosas.
Ficha técnica de Freija Crescent
Raza: Burmeciana
Edad: 21 años
Fecha de nacimiento: julio de 1778
Ciudad natal: Burmecia
Trabajo: Caballero Dragoniano
Habilidades: Salto/Dragón
Trance: Salto extendido
Armas: Lanza
Lema de Freya:
No hay nada peor que el olvido.
Esta es la frase la dice cuando en una parte del juego sé en cuenta con su amado y él dice no saber quién es ella, ya que al parecer sufre de amnesia. Al ser un juego largo, no lo terminamos, sin embargo sé que al final todo va bien para Freija y su amado Sir Fratley. En el Zodiaco Chino yo soy dragón y gracias a ello todo lo que tenga que ver con dragones lo siento muy mío.
Hice dos versiones porque no estaba segura si hacerla chibi o no hahaha...
---
---
Espero les hayan gustado mis fanart y si también les gusta Freija cuéntenme ¿por qué?
El segundo fanart lo hice en colaboración con Eddie porque también quería hablar de su personaje favorito, pero me dejo la parte de la ilustración.
Hola, aquí @eddiespino, le pedí a Gris que ilustrara a Dragonborn, uno de mis personajes favoritos y que pertenece al juego The Elder Scrolls V Skyrim. Aunque este personaje puede tener múltiples razas, en l apartida que estoy jugando ahora es un Nórdico, así que es como la apariencia predeterminada, como el dibujo que hizo @grisvisa.
Como típico juego RPG el Dragonborn es el héroe elegido y que sin saberlo está destinado a salvar al mundo. Nunca habla, no necesita comer, puede vencer a un dragón, pero morir si cae de muy alto. Puede subir de nivel diferentes habilidades y convertirse en un maestro de la magia, el sigilo, combate cuerpo a cuerpo o hasta en robar oro de los bolsillos de aldeanos distraídos.
El Dragonborn puede ser un vampiro, un hombre lobo, Jarl o Rey de una ciudad, achimago y hasta rey de los ladrones. Digamos que es un todólogo que puede hacer y deshacer.
Bueno me despido porque este post le pertenece a Gris, pero les comparto que pronto estaré subiendo más gameplays. Saludos.
---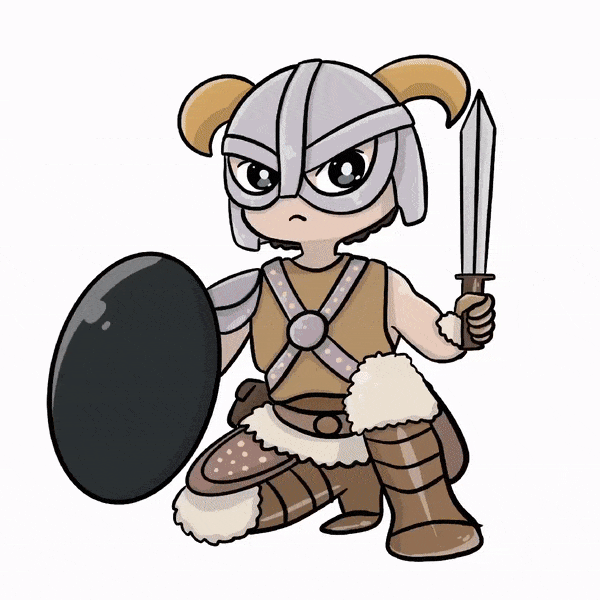 ---
Como pueden ver todos los personajes que tiene que ver con armas, armaduras y trajes de este estilo y época no se me dan mucho que digamos, pero hice lo que pude jajajaja.
También lo hice un poco de prisa porque por fortuna me tienen llena de trabajo.
Muchas gracias por su apoyo, confianza y preferencia, los quiero un montón ❤❤❤
---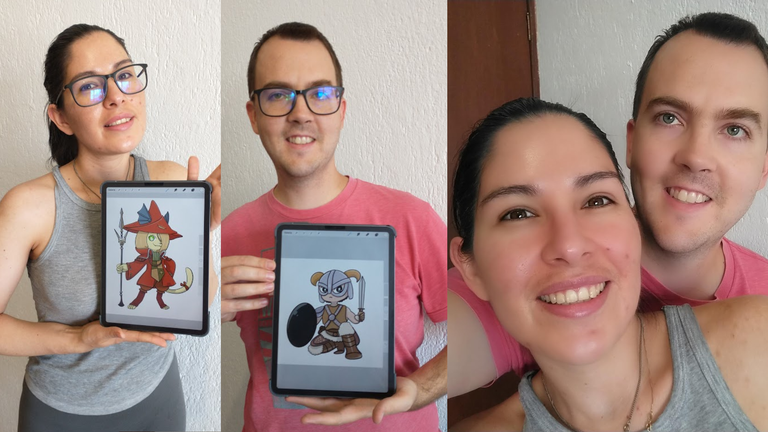 ---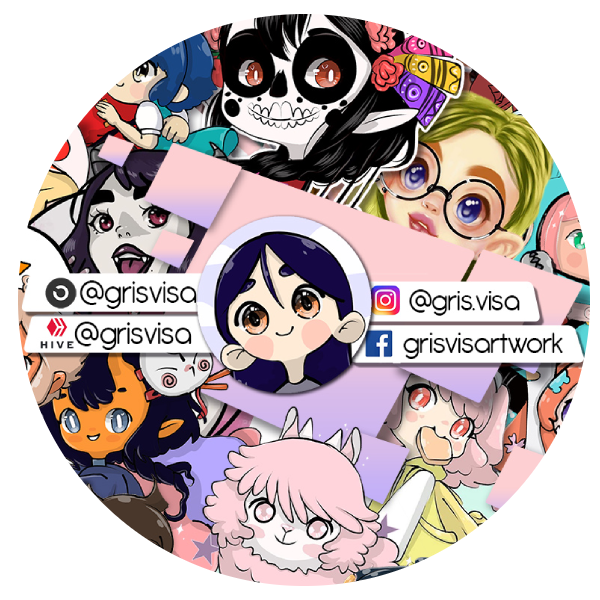 ---

I invite you to follow our HIVE project: @aliento.
---

Los invito a seguir a nuestro proyecto de HIVE: @aliento.
---